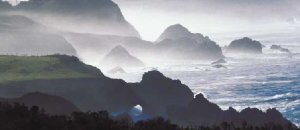 Information Today, Inc. returns to Monterey in 2006 to present the 10th annual Internet Librarian – the ONLY conference for information professionals who are using, developing, and embracing Internet, Intranet, and Web-based strategies in their roles as information architects and navigators,Webmasters and Web managers, content evaluators and developers, taxonomists, searchers, community builders, information providers, trainers, guides, and more.

Integrated Experiences: Compelling Content Combinations
Our theme this year provides Internet librarians with many ideas and opportunities to enlist new partners in integrating content for their clients, showcase their mash-up creations, engage their organizations and communities, and to have a positive impact on their environments. Whether you are managing information for a business, law firm, university, school or public library, content integration is the key to creating a cool and useful user experience. Keeping up with the new tools and techniques, especially for integrating relevant content, is always a challenge but Internet Librarian 2006 definitely meets that challenge.

Internet@Schools West, a conference especially for library media and technology specialists who are using the Internet and technology in K-12 schools, will be held once again this year in conjunction with Internet Librarian 2006.