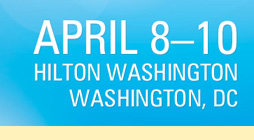 Evolving in New Directions
B202 – Creating a Culture of Usability
Tuesday, April 9, 2013
11:30 AM – 12:15 PM
Krista Godfrey
,
Web Services Librarian, Memorial University of Newfoundland
Dr. Paulette Hasier
,
Manager, Research Services, Advanced Resource Technologies, Inc. and Department of Defense
Library websites are slowly transforming into powerful, and more importantly, easy to use tools. In order to develop the latter, it is essential to perform constant and consistent usability testing. Hear how Memorial University of Newfoundland is trying to create a culture of thoughtfulness toward our users through the establishment of a web usability team. Learn why usability is important, how it implemented the new team and directions the schools are going in. Then hear how one library paid attention to the evolving needs of users, employed user-friendly open source tools to engage clients, created collaborative spaces, and improved the UX with new information delivery functionalities and mobile solutions.
---
Connect with CIL
Platinum Sponsor
Gold Sponsors
Learning Partner
Association Sponsor
Media Sponsors
Internet@Schools Magazine