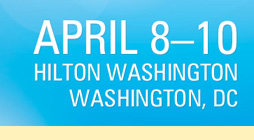 Evolving in New Directions
A105 – Mobile Discovery & Search
Monday, April 8, 2013
4:15 PM – 5:00 PM
Greg Notess
,
Faculty & Graduate Services Librarian, Montana State University
Gary Price
,
Co-Founder, INFODocket & FullTextReports
Ron Burns
,
Vice President of Global Software Services, EBSCO Publishing
Discovery — making library resources searchable and delivered to all users no matter where they are physically located and what Internet devices they use is definitely a challenge today. Our panel begins with a discussion of how new mobile web technologies such as "responsive design" are affecting content provider's development strategies, how today's most popular content sources and types are driving future "native app" requirements (e.g., ebooks, audio, medical resources, cloud accessible saved items), and what the future mobile strategies might look like. Then our expert searchers provide some tips and tricks for mobile search and discovery.
---
Connect with CIL
Platinum Sponsor
Gold Sponsors
Learning Partner
Association Sponsor
Media Sponsors
Internet@Schools Magazine