Conference Overview
We are pleased to present the 21st annual Computers in Libraries — the most comprehensive North American conference and exhibition on all aspects of library & information delivery technology. Although the tools and technology available to libraries & information services have changed over the years, the excellent quality and range of both topics and speakers at Computers in Libraries 2006 remain the same.

Program Chair

Jane I. Dysart
Dysart & Jones Associates


Organizing/Review Committee

Stephen Abram
SirsiDynix

D. Scott Brandt
Purdue University Libraries

Marshall Breeding
Vanderbilt University

Susan Fifer Canby
National Geographic Society

Darlene Fichter
University of Saskatchewan

Mary Lee Kennedy
Harvard Business School

Jill Konieczko
US News & World Report

Kathy Dempsey
Editor, Computers in Libraries

Andrew Pace
North Carolina State University Libraries

Donna Scheeder
Law Library of Congress
Three Keynotes & 90 Programs for one Low Price!
We now live, work and play digitally. Some of our key resources are created digitally while others, including physical libraries, books and, most importantly, people are not digital. Others are born digital. How do we reconcile and manage the digital and non-digital so that our work flows cohesively? How do we keep a personal touch in a virtual world? How do we plan for a successful, productive, future with many complex challenges and opportunities? Our Computers in Libraries 2006 conference theme, Managing Digital, focuses on digital initiatives and innovations in all types of information enterprises, tools and techniques for enhancing user-friendly digital work flows, mining and archiving "born digital" data, information discovery and visualization methods for dealing with large digital databases, supporting digital communities, and more. Join us at the most comprehensive conference for library and information professionals interested in technology to discover the insights, strategies and practices that will allow us to manage computers, libraries, digital information, and people in a cohesive and productive way.
Hear from experts, practitioners, technologists and strategists—all from the information industry. With four strong program streams you can participate in sessions relating to information discovery and search, Web design and development, digital libraries, communities and collaboration, digital innovations and trends, content management, learning, planning , digital services and systems, search engines, and more. With over 100 knowledgeable speakers in four simultaneous tracks plus three dynamic keynotes, pre- and postconference workshops, an entertaining and informative evening program, Computers in Libraries 2006 is a definite must-attend event. It caters to all interests and all levels of knowledge while providing many exciting networking opportunities—join speakers, authors, and fellow participants in refreshment breaks, informal dinner groups, receptions, and more.
Internet@Schools East 2006
If you are a K-12 library media specialist or school IT professional, this special 2-day conference sponsored by MultiMedia & Internet@Schools magazine is designed just for you. Convening on Thursday, March 23 with a keynote on Virtual School Libraries and 21st Century Service, Internet@Schools East offers a jam-packed program that will help you learn how to leverage the Internet, make technology initiatives happen, and raise your professional profile and skill set. Attendees may register separately for Internet@Schools East, or for a combination package that includes a registration for Computers in Libraries.
Workshops


Featuring two academies—popular one day intensive updates by industry leaders—covering the latest searching tips by experts in the field, and key hot topics for Web managers. Workshops are offered Tuesday March 21st and Saturday March 25th. Topics include: getting the right mix of services, technology planning, current awareness delivery options, advanced Weblogs, building taxonomies, creating online tutorials, digital initiatives, federated searching, online personal management techniques, Web site user behaviors, searching multiple repositories, digitization project management essentials, mining blogs and RSS for research, social tools for your library, integrating RSS into your Web site, and more!
Sponsored by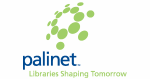 Wednesday Evening Session


Free and open to all registrants, exhibitors and exhibit visitors.

Digi TechForum: Looking at Dead & Emerging Technologies
7:30 p.m. – 9:00 p.m.

MODERATOR:
D. Scott Brandt, Technology Training Librarian, Purdue University Libraries

PANELISTS:
Amanda Etches-Johnson, Reference Librarian, McMaster University
Aaron Schmidt, Thomas Ford Memorial Library
Darlene Fichter, Data Library Coordinator, University of Saskatchewan
Marshall Breeding, Director, Innovative Technologies and Research, Vanderbilt University
Bill Spence, VP, Information Technology, Information Today, Inc.
Stephen Abram, VP, Innovation, SirsiDynix

Our popular "Dead Technology" session focuses on the expanding digital future where libraries and information services are challenged in gaining the attention of their clients and communities. What technologies will help us in the future? Which will hold us back? Join us for some new views as well as some from our long-term CIL experts, pioneers, comedians, and practitioners. It's free and open to all registrants, exhibitors, and exhibit visitors. Come and hear our panel's predictions as they praise and condemn available and emerging technologies.
Cybertours


Plan to pick up some quick tips, take a sneak peek at new products, and learn new skills at short, free Cybertours in the Computers in Libraries 2006 Exhibit Hall. CLICK HERE for more details.
Free Receptions & Dine Arounds
Information Today invites all registrants, exhibitors, and exhibition visitors to receptions on Wednesday and Thursday evenings in the Exhibit Hall. They provide opportunities to renew acquaintances and meet new colleagues in a relaxed atmosphere.

Join your colleagues, fellow conference attendees, and your hosts for terrific conversation, dinner on the town, and lots of fun you won't soon forget! Chat about the day's events and topics of interest. Choose from a range of wonderful food and dining expeditions to great restaurants in the D.C. area.

CLICK HERE to sign up online for the excursion of your choice. (You pay for your own dinner but share a table with other CIL participants.) Lists will be maintained online, and during the conference copies will be on the bulletin boards in the registration area at the Hilton Washington. Groups will meet either in that area before going to the restaurant together or will meet at the restaurant.
Meet the Author!

Thursday, March 23rd
2:30 p.m. – 3:15 p.m.


RACHEL SINGER GORDON
Author of The NextGen Librarian's Survival Guide

Visit the Information Today, Inc. booth, where Rachel will be signing copies of her new book—available for the first time anywhere at Computers in Libraries!
Sponsored by
Internet Café


Check your e-mail at the Internet Café located in the Exhibit Hall.

Exhibition
The Computers in Libraries exhibition will feature leading-edge companies offering the visitor a choice of products in all aspects of library technology, including Web-based products and services, integrated library and information systems, online services, document delivery services, Internet software tools, content suppliers, search services, and more. If you are looking for a particular product, evaluating competing systems, keeping up-to-date with new products and developments, be sure to visit the Computers in Libraries exhibition. See the registration form to sign up for a free Exhibit Hall pass.