INTERNATIONAL REPORT

Five Reading and Publishing News Stories From Around the World
by John Charlton
---
NOTE: This article appears in the May 2022 print edition of Information Today under the title "Children in the Netherlands Get Free Library Access."
Youngsters will doubtless be dancing in the streets of the Netherlands in a couple of months when under-18s can become library members for free. The Dutch Senate recently approved this amendment to the country's Library Act, which was proposed by the Ministry of Education, Culture and Science. Currently, local authorities may request a contribution from members who are younger than 18, which, according to the ministry, may be "up to half the cost of an adult subscription." Sadly this will not mean library-loving youngsters or their parents will enjoy a major boost to their disposable income when the amendment goes into effect—adult membership fees are very low. For example, membership for the Royal Netherlands Library costs €15 (about $16.49) a year. Local libraries may charge €1 (about $1.10) for using internet facilities.
Nevertheless, Günay Uslu, state secretary for culture and media, says, "For young people, costs should not be a barrier to going to the library. However, our evaluation of the Library Act shows that these libraries have fewer members under the age of 18. ... [W]e want to sti-mulate reading among the youth. With this amendment to the law, from 1 July all young people can use everything the library has to offer them physically and online free of charge: from books to music, and from taking courses to meeting other young people."
According to Statista, there were 743 libraries in the Netherlands in 2019, compared to 843 in 2012. The Dutch Central Bureau of Statistics records that 350,080 users ages 18 and younger regularly borrowed ebooks in 2019, with 343,200 accessing fiction and 6,880 accessing non-fiction. They were registered members of physical and online public libraries.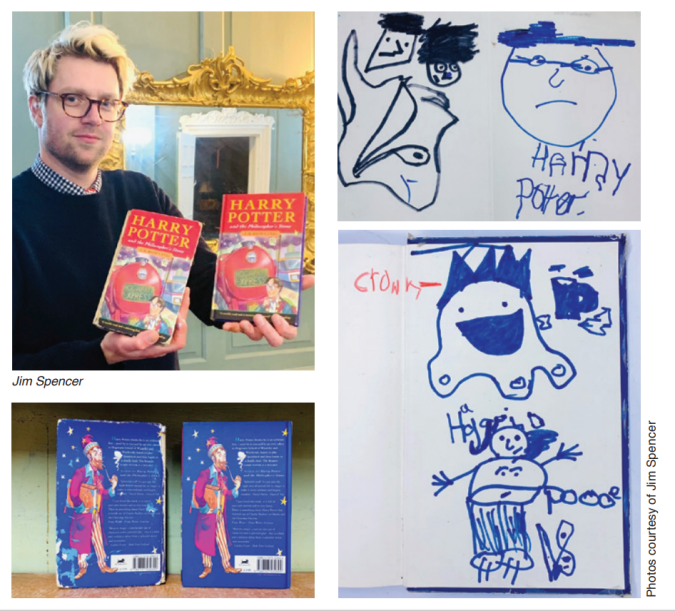 LIBER BACKS LETTER URGING MORE TRANSPARENCY FROM PUBLISHERS
LIBER (Association of European Re­search Libraries) has given its support to a letter written by cOAlition S to publishers asking them to make their policies and contracts more transparent for researchers posting articles and papers. cOAlition S is an OA pressure group backed by the European Commission and the European Research Council. It has asked publish­ers to ensure that they make researchers aware, at the point of submission, of any licenses they have to sign, any fees that will be levied if their paper is accepted for publication, and if their manuscript will be rerouted to another journal depending on reuse rights.
The deadline for publisher responses is May 2. "We sent the letter to about 150 subscription publishers who between them publish the majority of cOAlition S funded research," Nora Papp-Le Roy, program manager for cOAlition S, says via email. "Our ask is that subscription and hybrid publishers clarify their policies and make them public (on their websites) so authors can make informed decisions before submitting their papers." Papp-Le Roy continues, "The need for this initiative stems from the practices of some subscription publishers who seek to restrict authors who wish to retain their rights on their manuscripts. … cOalition S is not alone in wanting clarity from publishers in this way—other organisations, including those representing researchers such as Global Young Academy, Eurodoc, and the Young Academy of Europe, concur."
JISC SIGNS OA DEAL WITH ELSEVIER
There has been OA progress in the U.K., where universities have agreed to an OA deal with Elsevier. Jisc, which focuses on digital services and skills for U.K. universities and handles negotiations with vendors and publishers, has accepted an offer from the Anglo-Dutch publisher. This was the seventh proposal put to Jisc by Elsevier, and the final agreement is subject to contract negotiations. When agreed upon, it will replace a previous 4-year OA deal that began in 2017.
The last deal cost U.K. universities and researchers almost £50 million (about $66 million) in 2021 in subscription and publication fees, Jisc notes. It claims that 34% of the total amount paid to the top 12 academic journals on Jisc-negotiated agreements by institutions in 2019 was to Elsevier, which is "not sustainable or affordable."
SCOTLAND PLANS AN OA PLATFORM
In Scotland, SCURL (Scottish Confederation of University and Research Libraries) plans to launch its own OA platform by the end of 2022. SCURL's executive officer, Gillian Daly, says via email that the working title for the initiative is the Scottish Universities Open Access Press. "The press will welcome the submission of monographs on any subject produced by academics at participating institutions. An Editorial Board is currently being recruited to support the peer review process," Daly notes. "The platform will be owned and managed by participating institutions through SCURL. SCURL is a membership body that supports collaborative service development across Scotland's university and research libraries. The technical infrastructure will be hosted by one of the participating institutions (the University of Edinburgh)."
According to Daly, the creation of the OA platform is part of a library-led drive to provide more OA publishing services and initiatives that will help limit rising costs and offer a viable alternative to traditional publishing. The Scottish Universities Open Access Press will initially focus on social science and humanities research. Seventeen of the 18 participating institutions are in Scotland; the 18th is the U.K.-wide Open University.
FAN ART-ADORNED HARRY POTTER BOOK AUCTIONED FOR THOUSANDS
A less-than-pristine first edition of Harry Potter and the Philosopher's Stone, bought for 50 pence (about 65 cents) in a charity shop, sold for £15,500 (about $20,450) at a U.K. auction recently. The original owner had drawn doodles in the book. A pristine edition of the same work sold for £69,000 (about $91,000) in the same auction (see photos).
Jim Spencer, associate director and head of books and works on paper at Hansons Auctioneers, says via email that both books sold to a private collector in California. Many of the Harry Potter books he sells go to people in the U.S., in fact. "I've uncovered 16 first issue hardbacks of Philosopher's Stone in the last 2–3 years (only 500 printed), plus lots of signed Rowling books. I'll only sell these with provenance because the market is flooded with fakes," Spencer notes. "Personally, I really liked the damaged copy because of the young fan's art inside the covers. To me, they are more than mere doodles. I believe historians of the future will be fascinated by the drawings and get a true sense of what Harry Potter fever was like."