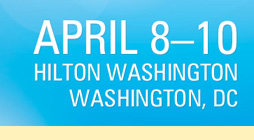 Evolving in New Directions
A302 – Services for Target Audiences
Wednesday, April 10, 2013
11:30 AM – 12:15 PM
Nancy Howe
,
Public Computing Center Project Librarian, Baldwinsville Public Library
Claire Moore
,
Assistant Head of Children's Services, Darien Library
This session looks at how libraries determine what part of their community to target for new services and how to move them forward. Howe discusses how one library and its local business community have been working together on various projects such as workshops designed for business owners, digital literacy workshops, and a mentoring program between local business owners and high school students. The project librarian now serves on the local chamber of commerce and the library is an integral part of its local business community. Moore highlights Darien's technology series with programs for preschoolers, elementary-aged children, tweens, and even an 8-week online course modeled on Helen Blowers 23 Things (called 21 Things for 21st Century Parents.) She explains the goals, best practices, and how libraries can create their own family-centered tech programs.
---
Connect with CIL
Platinum Sponsor
Gold Sponsors
Learning Partner
Association Sponsor
Media Sponsors
Internet@Schools Magazine