FEATURE
Summit Preview: How to Future-Proof Your Library
Brainstorming With the Thought Leaders at CIL '17

by Rebecca Jones and Jane Dysart
---
The depth of expertise, the passion, and the credibility that each partner brings produces a far greater result than we could ever achieve on our own.

Future-proofing isn't about preventing the future from having an impact on your library. The future is inevitable. Future-proofing is about navigating the shifts affecting the environment in which libraries operate and ensuring that libraries continue to carve out their space, reinforce their roles, and assure their success in the emerging environment.

A November 2015 article in Entrepreneur (entrepreneur.com/article/251875) proposed five ways to future-proof an organization:
"Think partnerships, not transactions"; use partnerships to scale initiatives more quickly.
"Change how you're structured"; go flatter with smaller teams.
"Think bigger"; impact more people with solutions to bigger problems.
"Offer experience, not product"; distinguish your organization by delighting people.
"Help Millennials develop"; formally mentor the next generation.
Sounds reasonable, right? But for many libraries, these methods also sound daunting. The Library Leaders Summit on Future-Proofing Libraries—to be held in conjunction with the Computers in Libraries 2017 conference (in Washington, D.C., March 28–30, 2017) and which we are organizing in cooperation with the Special Libraries Association (SLA) and Information Today, Inc. (the publisher of this magazine)—will address how to operationalize these and other strategic tactics in libraries of all kinds: corporate, academic, government, and public.
For this article, we asked three of the library leaders who will be catalyzing the summit conversations to share their views on the tactics previously listed. Their comments offer a preview of the insights you might glean from the discussions that will be taking place at the summit in March. The most important element missing from this narrative is the thoughts you will bring to the table, so please let us encourage you to attend and engage in the dialogue we are facilitating.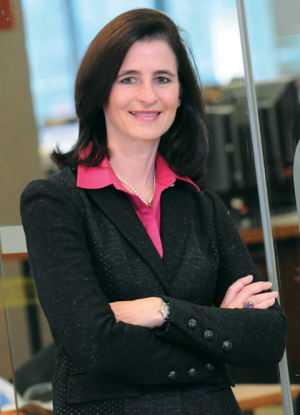 MARY ANN MAVRINAC
Vice Provost and Andrew H. and Janet Dayton Neilly Dean
River Campus Libraries
University of Rochester
Each of the suggested future-proofing strategies can result in a profound impact on libraries, the broader information ecosystem in which libraries exist, and the communities they serve. Some effects will be only local, but even making a local impact can affect the broader environment when adopted widely by individual organizations. For instance, the suggested tactic to "change how you're structured" can result in changing organizational culture that, over time, will have an impact on the broader ecosystem, as the creativity, intellect, and expertise of organizational members is unleashed. Another tactic, "think bigger," requires at-scale thinking that addresses vexing issues, such as scholarly communication, which often require intra-institutional partnerships to work at this level. The tactic, "offer experience, not product," ought to be what we do in our work, even during a transaction. I am of a mixed mind about formally mentoring the next generation, as I believe that mentoring is a partnership that can have a profound impact on both parties.
For this article, I chose just one of the future-proofing strategies to expand upon: "think partnerships, not transactions." As research libraries increasingly engage in the process of learning and scholarship, it is essential that we adopt a partnership approach. Partnerships can result in a shared commitment to the successful realization of both vision and mission through a mutual contribution of resources, be it human (expertise), financial, space, and so forth. They allow many more opportunities for synergies to develop than a conventional ownership model, and they create excitement across a wider expanse of stakeholders.
The River Campus Libraries has adopted a partnership model for two of our projects:
The iZone—Imagination, Ideas, and Innovation— to support students' exploration of ideas for social, economic, community, or cultural impact
The Carlson Student Research Space— to support undergraduate students' aspirations to participate in research
Both initiatives draw upon a variety of partners who provide their expertise and programming to realize each project's vision and mission. The depth of expertise, the passion, and the credibility that each partner brings produces a far greater result than we could ever achieve on our own. The power of partnership is catalytic.
See the library's strategic plan here: library.rochester.edu/files/strategic/RCL_Strategic_Priorities.pdf.
MARY LEE KENNEDY
Former Chief Library Officer at The New York Public Library; Senior Associate Provost at Harvard University, and Director of Microsoft's Knowledge Network Group
Two points for context will help readers understand how I am responding to the tactics presented in the Entrepreneur article. First, all organizations succeed if they have aligned their mission with the needs of their intended audience(s) and offer something unique that people are prepared to pay attention to. In other words, missions last a long time—how you fulfill them is contextual. In this world, evolving innovation is critical. Positive, visible impact is the currency of success. Equally important and related to the first point is the need to really understand your organization's role in your community (local and global). As anchor institutions, libraries have significant roles to play in creating a better society by empowering people. Libraries are not experienced in a vacuum. People interact with a lot of institutions in a globally networked world. In an effort to empower people, libraries have to think and act as community leaders with a capability to work far beyond their own institution.
Within that context, here are my thoughts.
1. Think partnerships, not transactions—use partnerships to scale initiatives more quickly.
If we put people at the center of our mission, then the only way to succeed is to work through partnerships—partnerships with schools, decision-makers, government, technology innovators, teachers, faculty, funders, lawyers, facility planners, and on and on. Everything is done through a series of agreements with partners based on truly shared goals and a clear understanding and acceptance of who can do the work best. It is critical that we leverage the expertise around us to scale initiatives quickly through smart teams and to be able to sustain the initiatives over time. It is essential that we are aligned with the changes sought in our communities so that we can make a meaningful, impactful, and visible difference. The age of transactions has long passed us—transactions are an expectation, not a differentiator.
2. Change how you're structured—go flatter with smaller teams.
I might go even further and say, structured both flatter and open to forming and reconfiguring teams as work progresses. In my experience, getting the right team together to deliver on the work is critical. When a key skill or role is missing, it is very difficult—I'd say even impossible—to succeed. It is also important to disband teams and form new ones as the nature of the task changes (from planning, to project development, to ongoing service, or product management, for example). If organizations move toward flatter structures, then it becomes even more important to have dual career paths—career paths for those who are interested/capable of managing and career paths for those who are interested/capable of being individual contributors. Many organizations have not figured this out, so "flatter" has to be structured to reward and recognize performance at all levels in meaningful ways.
3. Think bigger—impact more people with solutions to bigger problems.
Think about huge gaps and act by delivering tangible results that can show progress and inform the work of others. That means having a global/national/societal focus with a significant network to participate in addressing local needs with global knowledge. It's critical to focus on moving the community you serve ahead by taking on an active leadership role.
4. Offer experience, not product—distinguish your organization by delighting people.
Product and experience are intertwined—we need both to delight people. Applied knowledge that is relevant and is experienced in meaningful ways by our users is the key to success. Our reputation depends on our trustworthiness and relevance. That means as organizations, as a discipline, as a member of institutions that people trust, it comes down to the way users experience their interactions with us. If you have a great digital or physical experience but the takeaway (books, classes, author talks, or repositories) is perceived as inferior (as defined by our users), I think you are likely to have trouble retaining loyal users. Users and non-users have an expectation of both product and experience that we need to understand very well to succeed. And we should also be sure to provide something that was not expected, something that makes them want to come back over and over again.
5. Help Millennials develop—formally mentor the next generation.
Always formally mentor the next generation—and they should also mentor us.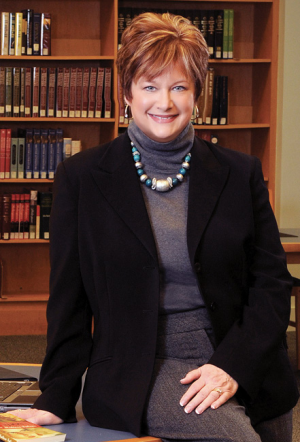 GINA J. MILLSAP
CEO • Topeka and Shawnee County Public Library
Let me address all the tactics at once as I describe our library's strategy. About 3 years ago, as I began to think about next steps for the library, it became clear that if we wanted to increase our relevance and value—and make a real and lasting difference in the community—our models for virtually everything we do would have to change. We decided that the next goals we set would be focused on community impact. The goals would have to be big and ambitious, similar to the BHAG (Big Hairy Audacious Goal) that Jim Collins talks about in his 2011 book Good to Great: Why Some Companies Make the Leap … And Others Don't.
At the time our plan was developed, I said two things would drive our service model over the next decade:
Library staff would work outside of the building much more than we have in the past to ensure that we were delivering consistent and equitable services to the whole community.
We would use partnerships to increase our reach, leverage resources, and scale for maximum impact knowing that no organization has unlimited resources or all the knowledge, skills, and people power required to meet the diverse needs of the community.
There are five key strategies guiding how we align the library's goals with the needs and aspirations of our community:
Turning outward and working in and with our community to ensure equitable access to services, collections, and programs. Library as place is still important, but it is not always the priority.
Developing strategic partnerships that allow us to leverage resources, extend our reach, and scale to a level we would never achieve on our own.
Developing and implementing community impact goals that make a true difference in the community.
Building the leadership capacity of the library through board and staff development, focused on real tools, such as the ability to facilitate any type of meeting with any group.
Making sure we know enough to accomplish these big goals through researching, understanding, and acting on how we can most effectively help our residents improve their lives through all kinds of literacy, learning, and the power of reading.
After almost 2 years of research and discussion that has included a community survey, community engagement meetings, trustee retreats, and staff discussion, we have five community impact goals that will guide the library's work with and in Topeka and Shawnee County over the next decade.
Here are the community impact goal statements:
Every child will be ready for kindergarten.
Everyone will discover their passion for learning.
Everyone will continue learning new ways to live their best life.
Topeka and Shawnee County will be an engaged community of readers.
The library will be a learning organization committed to excellence in leadership, planning, customer focus, process management, and partner focus.
These are ambitious, far-reaching, and long-term goals. They are focused on the community and not as much on the library as an institution. They are inclusive. They are not goals that the library can achieve by itself, nor are they intended to be. They are also intended to stretch this library and its staffers to be more and know more. In some instances, we do not know enough as yet to be effective in advancing these goals. The fifth goal, to become a learning organization, is an acknowledgment of and a commitment to the fact we must be lifelong learners to facilitate that for our community. That goal will include objectives and strategies that support and encourage staff members to practice what we preach.
As we begin the next phase of The Next Decade (the name for the planning process we use and that has allowed the library to better serve the community over the past 8 years), it's important to identify the key questions we want to answer. There are many roles that can be filled and goals public libraries can undertake in their communities. The big questions are: How will this library be the best library for Topeka and Shawnee County? And how will this be a better community in which to live, work, and learn because the library is engaged in delivering services, collections, and programs that help its residents have better lives?
How to Join the Conversation
The preceding views were just a preview of the thought-leading ideas that will be exchanged at our Library Leaders Summit on Future-Proofing Libraries in March (computersinlibraries.infotoday.com/2017). To be a part of the dialogue, plan now to attend. We want to see and hear you there. Let's do this together.
---
Rebecca Jones
(rjones@bramlib.on.ca) is director of service delivery at Brampton Library and co-founder of Dysart & Jones Associates. She has consulted with more than 100 organizations and libraries, facilitating planning processes, problem-solving, and organizational design. She will be facilitating the discussions at the Library Leaders Summit on Future-Proofing Libraries.


Jane Dysart (jane@dysartjones.com) is program development director for the Computers in Libraries 2017 conference and the associated Library Leaders Summit on Future-Proofing Libraries. She co-founded and is a principal partner of Dysart & Jones, a consulting firm for libraries that she operates in Toronto. Dysart is a past president of the Special Libraries Association and is a recipient of that organization's John Cotton Dana Award.
---