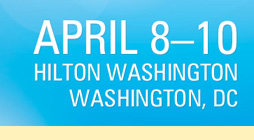 Evolving in New Directions
Speaker Session(s)
[Click on session title to view details.]
| | |
| --- | --- |
| Laura M. Botts, Head of Special Collections, Mercer University Jack Tarver Library | |
Laura M. Botts, M.S.L.I.S., C.A., is Associate Professor and Head of Special Collections at Jack Tarver Library, Mercer University. She is the author of "'A High and Noble Calling': The Life of Jacob Horace Smith, Jr." for Viewpoints and the co-author of the Gracy Award-winning "Are the Digital Natives Restless? Balancing Outreach to Traditional Users and the Ne(x)t Generation" for the Society of Georgia Archivists' Provenance. She serves as the Digital Community Coordinator for the Academy of Certified Archivists and the Vice President of the Association of Librarians and Archivists at Baptist Institutions. At Mercer she serves on the Homecoming Committee and is the Secretary of the faculty House of Delegates. Botts's research interests include archival outreach and the use of social media in archives. Her most recent presentation on those topics ("Cracking the QR Code") was to the Society of American Archivists' annual meeting. Prior to joining the faculty at Mercer, Botts was the Popular Music Archivist at Georgia State University and the Music Librarian and Archivist for the Georgia Music Hall of Fame.

Sessions by Laura M. Botts
Wednesday   04-10-2013   10:30 AM – 11:15 AM   A301: Change Without Pain?
---
Connect with CIL
Platinum Sponsor
Gold Sponsors
Learning Partner
Association Sponsor
Media Sponsors
Internet@Schools Magazine