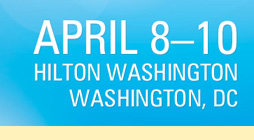 Evolving in New Directions
Speaker Session(s)
[Click on session title to view details.]
| | |
| --- | --- |
| Cynthia Etkin, U.S. Government Printing Office | |
Cynthia Etkin has been with the U.S. Government Printing Office for 15 years and has worked expansively on strategic planning initiatives in support of the Federal Depository Library Program. Prior to her work with the Federal Government, Ms. Etkin had extensive experience in bibliographic instruction.

Sessions by Cynthia Etkin
Wednesday   04-10-2013   3:45 PM – 4:30 PM   E305: A Multi-Channel Curriculum: It's Doable!
---
Connect with CIL
Platinum Sponsor
Gold Sponsors
Learning Partner
Association Sponsor
Media Sponsors
Internet@Schools Magazine