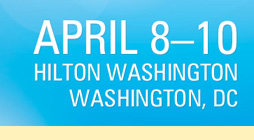 Evolving in New Directions
E205 – Open Educational Resources and the Open Web
Tuesday, April 9, 2013
4:15 PM – 5:00 PM
Heather Braum
,
Digital and Technical Services Librarian, Northeast Kansas Library System
Gary Price
,
Co-Founder, INFODocket & FullTextReports
Join two experts on the vital subject of finding free educational resources online. First, Heather Braum discusses open educational resources, a rising trend in classrooms, in libraries, and in DIY education circles. Learn how you can make the move from traditional textbooks and classroom resources and discover the what OER has to offer your library, school, and community. Then, hear veteran web resource locator Gary Price discuss discovery and finding tools, techniques, and even the necessary mindset you need to unearth the best digital content for education — so you can serve up just what's needed for that social studies class, just when it's needed.
---
Connect with CIL
Platinum Sponsor
Gold Sponsors
Learning Partner
Association Sponsor
Media Sponsors
Internet@Schools Magazine