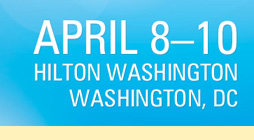 Evolving in New Directions
D302 – Becoming TechCentral
Wednesday, April 10, 2013
11:30 AM – 12:15 PM
CJ Lynce
,
TechCentral Manager, Cleveland Public Library
Olivia Hoge
,
Branch Manager, Lorain Branch, Cleveland Public Library
Building a technology center, makerspace, or technology commons in a public library is about more than buzzwords. Integral to the success of any large-scale technology project is an understanding of the user community. Cleveland Public Library staff share the lessons learned as the TechCentral project moved from idea to reality. They discuss the Tech Toybox, a electronic device lending program, and myCloud, a virtualized desktop experience offered to public computer users.
---
Connect with CIL
Platinum Sponsor
Gold Sponsors
Learning Partner
Association Sponsor
Media Sponsors
Internet@Schools Magazine