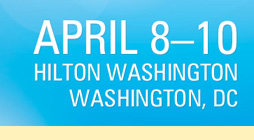 Evolving in New Directions
D205 – In the Cloud: Virtual Desktop
Tuesday, April 9, 2013
4:15 PM – 5:00 PM
CJ Lynce
,
TechCentral Manager, Cleveland Public Library
Olivia Hoge
,
Branch Manager, Lorain Branch, Cleveland Public Library
In 2012, Cleveland Public Library (CPL) began offering a personalized, virtual desktop to library patrons. Dubbed myCloud, the virtualized desktop offers patrons an environment that they can customize to their liking—including installing software and saving documents to CPL servers. Before launch, there were many questions to be answered—both technological and legal. Speakers discuss the process of setup, launch, and management of a virtual desktop program in a large, urban public library and share their customers' delight!
---
Connect with CIL
Platinum Sponsor
Gold Sponsors
Learning Partner
Association Sponsor
Media Sponsors
Internet@Schools Magazine