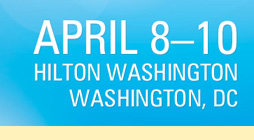 Evolving in New Directions
C201 – Metrics That Work
Tuesday, April 9, 2013
10:00 AM – 10:45 AM
Karen Krugman
,
Chief, Research Library & Archives, Export-Import Bank of the United States
Kristin Vajs
,
Chief Librarian, Research Library, Board of Governors of the Federal Reserve System
Karen White
,
Senior Librarian & Team Lead, USAID Knowledge Services Center, LAC Group on assignment at USAID
Are senior leaders getting the right message from your management reports? Are your reports a useful vehicle for your department or just part of the routine information you deliver to your manager? Do you want to learn how to communicate the importance of all of your library's contributions to your organization but find that your metrics lack substance? Join our experienced leaders for this practical session to learn why management reporting is so critical for libraries, discover current management reporting trends, hear about management reporting at three federal libraries and see sample management reports, learn what statistics to track, how to turn them into real management information, and how to present your metrics effectively. Included are a list of metrics you can use in your own management reports.
---
Connect with CIL
Platinum Sponsor
Gold Sponsors
Learning Partner
Association Sponsor
Media Sponsors
Internet@Schools Magazine