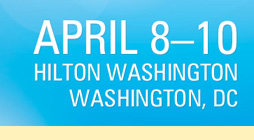 Evolving in New Directions
A201 – New Trends in Content & Resource-Sharing Tech
Tuesday, April 9, 2013
10:00 AM – 10:45 AM
Joe Murphy
,
Library Directions & Tech Trends Analyst. Director Library Futures., Library Future and Innovative Interfaces, Yale Uni
Marshall Breeding
,
Independent Consultant and Founder of Library Technology Guides, Founder of Library Technology Guides
This session explores how the changes going on in content technologies right now will impact libraries and the opportunities they will present. In 2012, Flipboard and Pinterest recentered the user in terms of online curation, sharing, and visual discovery. 24Symbols and other cloud-reading services are liberating the reader from the device. Apple, a major mobile content driver, became the world's most valuable company. Amazon's newest Kindle eReaders and Fire tablets are already making major waves. We have seen hints at what tech and consumer trends will disrupt reading as usual in 2013. Murphy outlines the major trend areas of digital content production and consumption, explores the top players that are impacting econtent, and explains how libraries can close the gap between user expectations and library possibilities. Breeding shares research findings and the technology platforms and organizational strategies that have emerged to facilitate resource sharing.
---
Connect with CIL
Platinum Sponsor
Gold Sponsors
Learning Partner
Association Sponsor
Media Sponsors
Internet@Schools Magazine