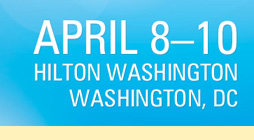 Evolving in New Directions
General Conference — Thursday, April 11, 2013
W19 – Putting the Future in Context: Libraries 2020
9:00 AM – 4:30 PM
Daniel W. Rasmus
, Owner/Principal Analyst, danielwrasmus.com and & Author, Listening to the Future and Management by Design
Using a scenario-based envisioning process, this workshop explores the major trends and features of current library environments, discovers the uncertainties, introduces the scenario framework, focuses on the people of the future by building a persona for a typical library user in the future, and discusses the implications for the future of libraries in each scenario. You will leave with an overview of trends and issues, a list of named uncertainties related to the future of libraries, a framework for reasoning about uncertainty, a more strategic point of view, and experience with scenario planning. If you are involved in or are responsible for planning, this workshop is for you!
W20 – Drupal Next Steps
9:00 AM – 12:00 PM
Amanda Hollister
, Systems Librarian, Broome Community College
Sean Fitzpatrick
, Drupal Developer, LISHost.org
Know the basics of Drupal and want to take it to the next level? Need to get a handle on how views work and how to theme your site? Come learn how to build custom content types and how to display them with views. Put the finishing touches on your site with the panels module and custom themes. This is a hands-on workshop, so bring a laptop to advance and enhance your Drupal site!
W21 – Continuous Service Improvement
9:00 AM – 12:00 PM
Dr. Frank Cervone
, Managing Partner, Cervone and Associates
Creating and maintaining value for customers through better strategy, design, transition, and operation of services is critical if our libraries are to remain relevant to our communities. Based on methodology used in IT service improvement, this workshop shares principles, practices, and methods from quality management, change management, and capability improvement that can be used to continuously improve the services in your library. By using closed-feedback loop models, you can achieve incremental and large-scale improvements in service quality, operational efficiency, and organizational continuity, as well as ensuring services continue to be aligned to needs.
W22 – SharePoint Search & Discovery
9:00 AM – 12:00 PM
Jean Graef
, Founder, The Montague Institute
The new version of SharePoint includes significant changes in full-text search, social networking, content, and metadata management along with more powerful end-user developer tools to help librarians create customized search and discovery solutions. This workshop covers both high-level strategic issues and nuts-and-bolts how-to information in SharePoint 2013. Knowledge managers and librarians will learn how to:
Plan new social networking features for more effective expertise management.
Implement new metadata management capabilities.
Plan for effective search and discovery using new web parts, query transformations refinements, search result customization, and search analytics.
Use the "app store" for building knowledge management applications.
W23 – Enhancing Support for Research Faculty and Students - CANCELLED
9:00 AM – 12:00 PM
This workshop has been cancelled.
W24 – Training Adults: Tips & Techniques
9:00 AM – 12:00 PM
Nicole C. Engard
, Vice President of Education, ByWater Solutions
This workshop, led by a librarian who has been training in libraries for more than 7 years, provides tips on how to communicate with your colleagues or customers, where to find help, how to keep the training session moving along, and how to work with adult learners. It focuses on how to get started and to keep people interested and educated.
W25 – Making an Impact With Data Visualization
9:00 AM – 12:00 PM
Mr Bob Kasenchak
, Project Coordinator, Access Innovations
Benjamin Barnes
, Project Manager / Taxonomist, Access Innovations/Data Harmony
With ever-increasing amounts of content to review, additional methods are needed to ensure that the important or most relevant items rise to the top of the display. We all know that a picture is worth a thousand words. How do we display content made of words in a picture? This half-day workshop covers the basics of data visualization for big data sets, especially those of text. Using some traditional library skills with the new visualization techniques provides a powerful tool for conveying information to the user community.
W26 – Web Developers Boot Camp
1:30 PM – 4:30 PM
Amanda Hollister
, Systems Librarian, Broome Community College
Jason A. Clark
, Digital Initiatives Librarian, Head of Digital Access and Web Services, Montana State University Libraries
Are you a solo web developer with an interest in learning basic web scripting? A newbie thrown into your library web programming role because nobody else raised their hand? Somebody with a little more experience but always looking to improve your programming skills? This workshop provides basic web programming skills for adding value to library apps and highlights resources to continue learning. Its emphasis is on mashups and web services as a means to practice these skills. Featured topics include REST and Structured Data (e.g., JSON); common programming routines and functions; building simple video widgets with YouTube API; mapping data with Google Maps; and learning how JavaScript (jQuery) and PHP work together to create advanced search mashups with the WorldCat API. Note: Attendees should bring a laptop to play along with the examples and have some familiarity with HTML and a scripting language.
W27 – Planning & Implementing Local & Global Taxonomies in SharePoint
1:30 PM – 4:30 PM
Jean Graef
, Founder, The Montague Institute
For those with some SharePoint familiarity, this practical workshop describes an action plan for analyzing user requirements and shows how to configure both global and local metadata in SharePoint. The session shows how to use the Term Store Management tool and introduces new features, such as synonym import, custom entity extraction, company name dictionary, and "Did you mean?" search query suggestions. Using real-world examples, participants see how metadata impacts search, discovery, and content management. The pros and cons of strategies integrating and synchronizing external metadata repositories with SharePoint are discussed.
W28 – Website Usability & Accessibility
1:30 PM – 4:30 PM
Casey Schacher
, Resource Discovery Librarian, University of Wiscosin - Madison, Memorial Library
Paige Mano
, Academic Librarian - Social Media Coordinator, University of Wisconsin - Parkside Library
Tony Aponte
, Science & Engineering Librarian, UCLA Science & Engineering Library
Have you always wanted to fix usability and accessibility issues with your organization's website but have never had the time or the staff? Good news! This workshop presents the most important and most often violated, usability and accessibility guidelines. Guided by three experienced usability researchers, you evaluate a website of your choice using a tried-and-true process. You will take home a customized list of usability and accessibility concerns specific to your organization's website and a road map for fixing them. All evaluation materials are provided. Participants are strongly encouraged to bring personal laptops or tablets to maximize their learning and experience.
W29 – Cool Productivity Tools
1:30 PM – 4:30 PM
Bonnie Lafazan
, Library Director, Berkeley College, Woodbridge campus
Katie Maricic
, Reference/Instruction Librarian, Berkeley College, Woodbridge campus
Filled with tips and techniques you'll want to use right away, this interactive workshop provides a complete overview of free online productivity tools and applications such as those offered by Microsoft and Google. Learn how to use these free tools and other free file-sharing applications for your own workplace productivity and collaboration. Learn how to design creative programming to teach these latest free technologies to other users, whether it's for their personal, business, or academic use.
W30 – Embedded Librarianship: Digital World Future?
1:30 PM – 4:30 PM
David Shumaker
, Clinical Associate Professor, School of Library & Information Science, Catholic University of America
Among all the new opportunities spawned by the digital, interconnected, mobile revolution, embedded librarianship ranks among the most promising. Shumaker explores the connection between our digital information environment and embedded librarians in all sectors. He shares insights on what factors have helped librarians succeed in this role and sketches out steps you can take to develop your embedded future.
W31 – Digital Photo Magic - CANCELLED
1:30 PM – 4:30 PM
This workshop has been cancelled.
---
Connect with CIL
Platinum Sponsor
Gold Sponsors
Learning Partner
Association Sponsor
Media Sponsors
Internet@Schools Magazine