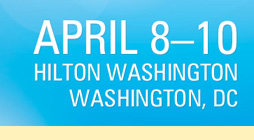 Evolving in New Directions
W28 – Website Usability & Accessibility
Thursday, April 11, 2013
1:30 PM – 4:30 PM
Casey Schacher
,
Resource Discovery Librarian, University of Wiscosin - Madison, Memorial Library
Paige Mano
,
Academic Librarian - Social Media Coordinator, University of Wisconsin - Parkside Library
Tony Aponte
,
Science & Engineering Librarian, UCLA Science & Engineering Library
Have you always wanted to fix usability and accessibility issues with your organization's website but have never had the time or the staff? Good news! This workshop presents the most important and most often violated, usability and accessibility guidelines. Guided by three experienced usability researchers, you evaluate a website of your choice using a tried-and-true process. You will take home a customized list of usability and accessibility concerns specific to your organization's website and a road map for fixing them. All evaluation materials are provided. Participants are strongly encouraged to bring personal laptops or tablets to maximize their learning and experience.
---
Connect with CIL
Platinum Sponsor
Gold Sponsors
Learning Partner
Association Sponsor
Media Sponsors
Internet@Schools Magazine