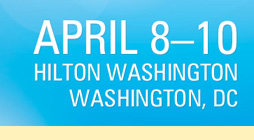 Evolving in New Directions
W22 – SharePoint Search & Discovery
Thursday, April 11, 2013
9:00 AM – 12:00 PM
The new version of SharePoint includes significant changes in full-text search, social networking, content, and metadata management along with more powerful end-user developer tools to help librarians create customized search and discovery solutions. This workshop covers both high-level strategic issues and nuts-and-bolts how-to information in SharePoint 2013. Knowledge managers and librarians will learn how to:
Plan new social networking features for more effective expertise management.
Implement new metadata management capabilities.
Plan for effective search and discovery using new web parts, query transformations refinements, search result customization, and search analytics.
Use the "app store" for building knowledge management applications.
---
Connect with CIL
Platinum Sponsor
Gold Sponsors
Learning Partner
Association Sponsor
Media Sponsors
Internet@Schools Magazine