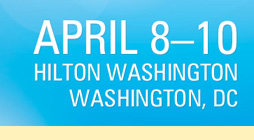 Evolving in New Directions
W17 – Community Outreach Using Social Media
Sunday, April 7, 2013
1:30 PM – 4:30 PM
David Lee King
,
Digital Services Director, Topeka & Shawnee County Public Library and and Publisher, davidleeking.com
Ben Bizzle
,
Director of Technology, Craighead County Jonesboro Public Library
These days, many libraries have Facebook pages, but most don't really know how to use them to make strong connections to customers. This workshop teaches you how create and maintain an interactive and engaging Facebook presence! Bizzle has managed Facebook ad campaigns for eight libraries, averaging more than 1,000 new fans a month per library. He knows how to maximize results with Facebook advertising, and shares his secrets so you will get similar results. King's library has created successful strategies and goals around reader's advisory and Facebook and has a team of librarians engaging customers on Facebook. Both speakers illustrate how to convert your Facebook page into one of your most valuable community outreach tools. Most examples are for public libraries but strategies and techniques can be used for academic libraries too!
---
Connect with CIL
Platinum Sponsor
Gold Sponsors
Learning Partner
Association Sponsor
Media Sponsors
Internet@Schools Magazine