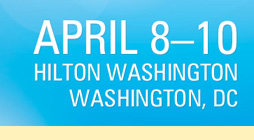 Evolving in New Directions
E302 – Literacy Lab: Bring Ed Tech Tools Into Class
Wednesday, April 10, 2013
11:30 AM – 12:15 PM
Margeaux Johnson
,
Science & Technology Librarian, Marston Science Library, University of Florida
Alex R Hodges
,
Associate Director, Instruction & Curricular Services, American University
Experienced information literacy instructors share concrete tips for turning a library classroom into a hands-on literacy lab utilizing current technologies and team-based problem solving. Creative approaches to designing assignments and class sessions that engage students with a variety of new media literacies and 21st-century skills are introduced along with the accompanying learning theories. Leave with tried-and-true assignments and lesson plans such as creative visualizations, concept mapping and flowcharts, mobile scavenger hunts, infographics, course wikis, games, and simulations.
---
Connect with CIL
Platinum Sponsor
Gold Sponsors
Learning Partner
Association Sponsor
Media Sponsors
Internet@Schools Magazine