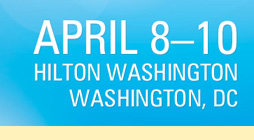 Evolving in New Directions
E201 – 21st-Century Learning: Old-Fashioned and Newfangled Ways
Tuesday, April 9, 2013
10:00 AM – 10:45 AM
Jenny Howland
,
Makery Facilitator, Lower School K-8, Katherine Delmar Burke School and Fablabs K-12 Google Group, BAISNET, NYCIST
Susan Faust
,
Librarian, Lower School, Katherine Delmar Burke School and San Francisco Chronicle
The 24/7 buzz about 21st-century skills turned into a deep institutional conversation at Burke School during the last 3 years, with Howland and Faust serving as the facilitators. Out of this grew a comprehensive and mission-driven guide to teaching and learning in the 21st century. In this session, they present the resulting framework, titled "How We Learn: A Model for the 21st Century." The pair demonstrate how to connect theory (the model) with the real world (an authentic demonstration of learning) through one Big Sister/Little Sister project involving 4th graders and kindergarten students, picture books, research skills, media literacy and production, student connection, and teacher collaboration.
---
Connect with CIL
Platinum Sponsor
Gold Sponsors
Learning Partner
Association Sponsor
Media Sponsors
Internet@Schools Magazine