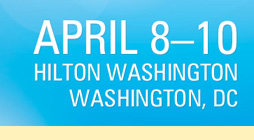 Evolving in New Directions
E104 – Learning 2.0 and 23 Things in Schools
Monday, April 8, 2013
3:15 PM – 4:00 PM
Sarah Ludwig
,
Dean of Digital and Library Services, The Ethel Walker School
Sara Kelley-Mudie
,
Library Director and Educational Technology Facilitator, The Forman School
In 2006, Helene Blowers launched a learning program called 23 Things, also known as Learning 2.0. This self-paced, independent, professional development program encouraged staff to explore new information technologies and helped them gain confidence to explore the uses of these tools in the workplace. Nearly 7 years later, close to 1,000 library groups have replicated the program or developed variations on it. Quite a few programs have been developed specifically for school library staff, and in some cases, school librarians have taken the lead and developed learning programs for their classroom and administrative colleagues. This session looks at the experiences the speakers have had running a variety of learning programs for K–12 staff, best practices, and an assessment of the impact these programs can have on staff and organizations.
---
Connect with CIL
Platinum Sponsor
Gold Sponsors
Learning Partner
Association Sponsor
Media Sponsors
Internet@Schools Magazine