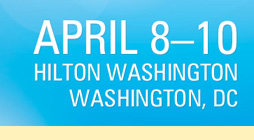 Evolving in New Directions
D204 – Video Streaming: To Stream or Dream
Tuesday, April 9, 2013
2:30 PM – 3:15 PM
Mrs. Hailey Ruoff
,
Assistant Director, Instructional Technologies and Design Services, Memorial Library, SUNY Cortland
Casey Hickey
,
Digital Media Specialist, Campus Technology Services, SUNY Cortland
When SUNY Cortland wanted to up its video service to one that could serve many people in many places at once, it chose Ensemble Video. Memorial Library had an extensive video collection (VHS and DVD) that was limited to a few patrons being able to view each title at a time. Learn how the collaboration of a librarian, instructional technologist, and digital media specialist evolved into a new direction for presentation of media at SUNY Cortland. Speakers walk through the initial phases of the video conversion and the roll-out of an Ensemble streaming video service to the campus, as well as future applications and plans of Ensemble. Hear about their experiences, obstacles, challenges, successes, and lessons learned.
---
Connect with CIL
Platinum Sponsor
Gold Sponsors
Learning Partner
Association Sponsor
Media Sponsors
Internet@Schools Magazine