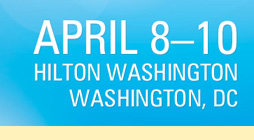 Evolving in New Directions
D105 – The Next Big Thing
Monday, April 8, 2013
4:15 PM – 5:00 PM
Ben Bizzle
,
Director of Technology, Craighead County Jonesboro Public Library
Susan Considine
,
Executive Director, The Fayetteville Free Library and ALA LLAMA Division Councilor, NYLA PLS President, NYLA Councilor at Large
Sometimes it can be most helpful to hear what libraries are thinking of doing next, as well as visions of the next big thing. A small panel of big thinkers share brief thoughts on what the BIG things for libraries will be in the next few years, then participants share their institutions' plans! Have your notepad or mobile device of choice ready to jot down potential collaborators.
---
Connect with CIL
Platinum Sponsor
Gold Sponsors
Learning Partner
Association Sponsor
Media Sponsors
Internet@Schools Magazine