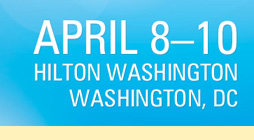 Evolving in New Directions
D103 – Innovative Library Tech: Practices & Services
Monday, April 8, 2013
1:30 PM – 2:30 PM
Maureen Cahill
,
Student Services Librarian, University of Georgia Law Library
Wendy Moore
,
Acquisitions Librarian, University of Georgia Law Library
How is your library evolving? To meet changing demands at our institutions, many libraries have undertaken innovative technology initiatives over the past few years. Our libraries can develop best practices from sharing the results of our experiments with new services with each other. This is your chance to participate in an open forum. This session uses the "fishbowl" format to engage audience members in a discussion of creative library technologies. Speakers facilitate comments from audience participants in the fishbowl and encourage discussion from the audience as well on topics ranging from the latest whiz-bang gadgets to effective technology instruction tactics.
---
Connect with CIL
Platinum Sponsor
Gold Sponsors
Learning Partner
Association Sponsor
Media Sponsors
Internet@Schools Magazine