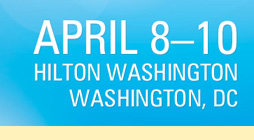 Evolving in New Directions
D101 – BYOD: Bring Your Own Device
Monday, April 8, 2013
10:00 AM – 10:45 AM
Jill Hurst-Wahl
,
Director, LIS & School Media Programs, School of Information Studies, Syracuse University
Kateri Abeyta
,
IT Manager, Collections & Technology, Denver Public Library
Mobile devices are quickly becoming an essential element in both personal and workplace productivity. Library IT staff are faced with the challenge of maintaining network security with the flexibility of a mobile workforce. All types of libraries are being impacted by BYOD, whether they realize it or not. Do you have policies and guidelines in place regarding these devices? Our speakers share some insights, and then the audience shares their insights with their colleagues.
---
Connect with CIL
Platinum Sponsor
Gold Sponsors
Learning Partner
Association Sponsor
Media Sponsors
Internet@Schools Magazine