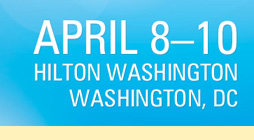 Evolving in New Directions
C103 – Augmented Reality & Next-Gen Libraries
Monday, April 8, 2013
1:30 PM – 2:30 PM
Nathan Flinchum
,
Community Technology Center Librarian, Public Services, Roanoke Public Libraries
Mason Yang
,
Electronic Services Librarian, Library and Learning Services, Marymount University
Michelle Liu
,
Assistant Professor of Information Technology, Marymount University
This session discusses, augmented reality, ranked as an emerging tech by recent Horizon Reports. Flinchum illustrates how augmented reality tools can bring local history to life, creating interactive exhibits anywhere. He shares some of the free tools and techniques to push your historical collection out into your community! The third presentation discusses the next-gen library with a blended virtual and physical space perhaps using a "Double" robot as your surrogate to browse a library rare books collection in a library building while sitting at your dorm, finding information about library hours and maps by scanning QR codes on the wall of the library building, watching instructional videos on how to make double sided copies via Aurasma or Layar apps on your smart phone, or sharing what you are reading from a book in real time with your teammates through Google Project Glass. This is not science fiction; hear how the next-gen library will look as a place to foster learning, sharing, collaboration, and innovation.
---
Connect with CIL
Platinum Sponsor
Gold Sponsors
Learning Partner
Association Sponsor
Media Sponsors
Internet@Schools Magazine