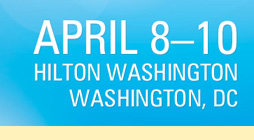 Evolving in New Directions
B305 – Blog Talk Radio: Connect, Collaborate, & Enthuse!
Wednesday, April 10, 2013
3:45 PM – 4:30 PM
Forrest Foster
,
Information Commons & Access Services, Head, Winston-Salem State University (WSSU)
Many of us rely on email, RSS, list servs, and conferences to share information and learn from each other. Hear how one library is pursuing progressive and exciting ways to transform communication and sharing. Foster shares how his library uses Blog Talk Radio, a web-based platform, to host live call-in internet broadcasts and conversations with colleagues and librarians across the world. It's igniting enthusiasm in librarians!
---
Connect with CIL
Platinum Sponsor
Gold Sponsors
Learning Partner
Association Sponsor
Media Sponsors
Internet@Schools Magazine