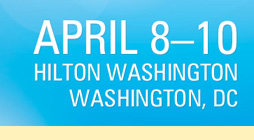 Evolving in New Directions
B302 – SharePoint & WordPress: WIIF Faculty & Staff?
Wednesday, April 10, 2013
11:30 AM – 12:15 PM
Michele Mizejewski
,
Web Initiatives Librarian, University of California, San Francisco and Simmons GSLIS Alumni Board
"What's in it for (WIIF)" staff to use SharePoint? Rauber identifies current bad work habits SharePoint solves, discusses independent and collaborative work activities it improves, and shares basic SharePoint project management functions that result in successful collaborative projects. And, WIIF them to use WordPress? The increasingly rapid rate of change makes email or an occasional staff meeting an impractical way to keep everyone abreast of new developments in the library. Mizejewski explains how WordPress, coupled with an unusual Twitter-like interface, has transformed staff updates making them lightweight, mobile, searchable, social, and, ultimately, much more effective.
---
Connect with CIL
Platinum Sponsor
Gold Sponsors
Learning Partner
Association Sponsor
Media Sponsors
Internet@Schools Magazine