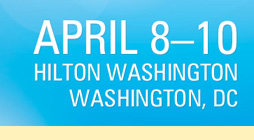 Evolving in New Directions
B204 – Mobilizing the User Experience (UX)
Tuesday, April 9, 2013
2:30 PM – 3:15 PM
Emily Robinson
,
Instructional Services librarian, Northern Virginia Community College
Nina McHale
,
Web Developer, Digital Services, Arapahoe Library District
With the increasing mobility of today's library users, websites are needed that are compatible and usable on mobile devices. Though the size of the screen has changed, Davidson and Robinson believe that the lessons learned from Steve Krug's Don't Make Me Think are relevant and can be applied to mobile websites. They examine mobile library webpages from around the country with an eye to Krug's clear and practical tips and advice. McHale examines strategies that libraries can adapt to employ "Mobile First" (the mobile user at the heart of development) and "Responsive Web Design," two emerging web development trends, and discusses the implications these approaches have on the delivery of online library services.
---
Connect with CIL
Platinum Sponsor
Gold Sponsors
Learning Partner
Association Sponsor
Media Sponsors
Internet@Schools Magazine