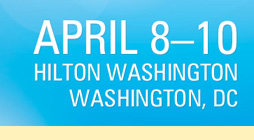 Evolving in New Directions
B102 – Seven Deadly Sins of Websites
Monday, April 8, 2013
11:30 AM – 12:15 PM
Casey Schacher
,
Resource Discovery Librarian, University of Wiscosin - Madison, Memorial Library
Paige Mano
,
Academic Librarian - Social Media Coordinator, University of Wisconsin - Parkside Library
Tony Aponte
,
Science & Engineering Librarian, UCLA Science & Engineering Library
Is your library site all it could be? Far too often, library websites harbor major usability and design issues that prevent patrons from easily accessing the wealth of resources available to them. Speakers evaluate real-world library websites using authoritative guidelines and reveal the most common usability and accessibility sins being committed. Find out how your library website stacks up: Is it a sinner or a saint?
---
Connect with CIL
Platinum Sponsor
Gold Sponsors
Learning Partner
Association Sponsor
Media Sponsors
Internet@Schools Magazine