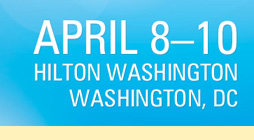 Evolving in New Directions
A303 – Strategies for Service Support
Wednesday, April 10, 2013
1:30 PM – 2:15 PM
Patricia Alderman
,
Chief, Information Architecture Division, National Defense University Library
Rhonda Trueman
,
Access Services Librarian, Learning Resources Center, Northwest Florida State College
Hear how one library took a risk by hosting an open forum where patrons and management freely shared their ideas and opinions about library services. By trusting patrons and expecting management support, they redesigned space and reinvented services, trained staff as data scientists, embraced embedded librarianship, and used patron requests to impact and spur management support for the library. The second talk looks at how a volunteer-driven virtual public library service in Second Life has evolved and describes the current Community Virtual Library (CVL) providing virtual space, programs, exhibits, reference services, advice, and a sense of community.
---
Connect with CIL
Platinum Sponsor
Gold Sponsors
Learning Partner
Association Sponsor
Media Sponsors
Internet@Schools Magazine