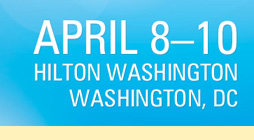 Evolving in New Directions
A301 – Change Without Pain?
Wednesday, April 10, 2013
10:30 AM – 11:15 AM
Laura M. Botts
,
Head of Special Collections, Mercer University Jack Tarver Library
Jill Sodt
,
Learning Resources Center Coordinator, Black Hawk College, East Campus
Library staff is expected to rapidly absorb technology change and implement appropriate strategies and service models. A team of academic librarians from various-sized institutions discuss implementing physical/virtual/technological upgrades and changes for users; using "lazy consensus" methods to lead to collaborative change; surviving major project implementations; leveraging staff skill development and training as a tool for survival; finding mentors online to guide you during change; and developing coping techniques for dealing with professional stress during times of work upheaval.
---
Connect with CIL
Platinum Sponsor
Gold Sponsors
Learning Partner
Association Sponsor
Media Sponsors
Internet@Schools Magazine