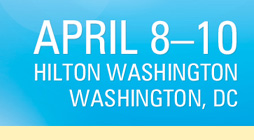 Evolving in New Directions
W30 – Embedded Librarianship: Digital World Future?
Thursday, April 11, 2013
1:30 PM – 4:30 PM
David Shumaker
,
Clinical Associate Professor, School of Library & Information Science, Catholic University of America
Among all the new opportunities spawned by the digital, interconnected, mobile revolution, embedded librarianship ranks among the most promising. Shumaker explores the connection between our digital information environment and embedded librarians in all sectors. He shares insights on what factors have helped librarians succeed in this role and sketches out steps you can take to develop your embedded future.
---
Connect with CIL
Platinum Sponsor
Gold Sponsors
Learning Partner
Association Sponsor
Media Sponsors
Internet@Schools Magazine