Collaboration in the e-Workplace
Strategies, Technologies, People & Culture
1-2 June 2005
CNIT, Paris - La Défense, France
Featured Speakers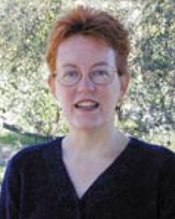 Jane McConnell, lead consultant and programme designer for the Collaboration in the e-Workplace Seminar, is an independent consultant based in France working globally. Co-author of L'avantage internet pour l'entreprise, published by Dunod (1996) and author of the Trois enjeux pour l'entreprise, trois enjeux pour l'intranet chapter in the collective work L'intranet dans tous ses états : une approche interculturelle de ses multiples dimensions, November 2004, Isabelle Quentin Publisher.

She is also editor of the International Intranets column for the Intranets: Enterprise Strategies and Solutions newsletter, published by Information Today. She provides consulting services for organisations with intranet, web, and collaboration and virtual team projects. Her clients include AGF, Alcatel, Alstom Power Service, Amadeus (Madrid), Georgia-Pacific Europe, Lagardère, Nokia, Pernod Ricard, RATP and UPM.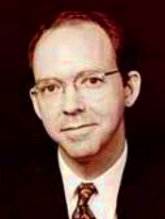 Joseph Cothrel is president of BTC, a US-based consultancy providing strategic advice and research on collaborative technologies to companies worldwide. A recognized expert in the application of collaborative technologies to business, Joe was formerly vice president of research at Participate Systems, where his clients included AT&T, Cisco Systems, IBM, Microsoft, SAP, and many others.
He previously served as research director in the Next Generation Research Group at Andersen, where he led research studies for companies like Anheuser-Busch, Motorola, and Royal Dutch/Shell, and as senior researcher at Global Best Practices, now part of PricewaterhouseCoopers. His articles have appeared in journals such as MIT's Sloan Management Review, IBM's Knowledge Directions, the Journal of Computer Mediated Communication, and Strategy & Leadership, and he has been quoted in The New York Times, The Wall Street Journal, Forbes, and CIO Magazine.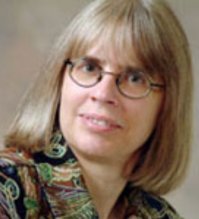 Darlene Fichter is the Coordinator of Data Library Services at the University of Saskatchewan Library. She is also the owner of Northern Lights Internet Solutions Ltd., a web consulting and training company.
Darlene is particularly interested in the area of human computer
interaction and adoption of new technologies. She has been a consultant and project manager for several web sites, portal, digital library and intranet projects.
Darlene is also a columnist for ONLINE magazine and a frequent conference speaker about new and emerging information technologies in US, Canada, England and Denmark.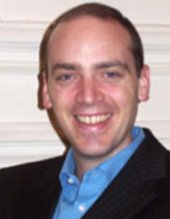 Guillaume de Gardier is founder and managing director of PR Planet, a new type of PR boutique focused on technology-based communication tools and new media. Guillaume has a wide experience in B2B communications with strong IT experience, having been a director of one of the top ten French IT PR agencies for seven years.
Convinced by the potential and the efficiency of micro media, Guillaume founded the CEO Bloggers' Club, an online club made up of members who are both CEOs and bloggers. Today, the club counts more than 70 CEOs from around the world as members. Historically the first french PR Pro blogger, Guillaume blogs daily and is also founder of Blogging Planet , the first consultancy in Europe with the knowledge and skills needed to work with companies to help them create, nurture and use the powerful network of connections they will need to do business successfully in the 21st century.
---
| | | |
| --- | --- | --- |
| Organised by: | | |
In conjunction with: