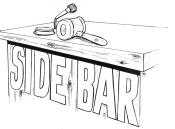 Time was, having a Web page was a pretty heady experience for a company. Then everyone had one and only extraordinary content and/or a killer search engine could distinguish your page from the pack.

Then we entered the age of the portal. Here, new entities provided their customers with a jumping off point to get to where they needed to go on the Internet. Portals were where you wanted to begin your day. Each portal selected its own version of the "best" sites (for directories, lifestyle, finance, education, career, health information, etc.). Each was free to users, because its owners made their money selling advertising space, banner ads, and links to paying corporate sites. Often the sites to which the topics on the home page linked were (and still are) corporate "partners." Users had to determine on their own just how independent information coming from a corporate source that sells related products and services would be. One person's perception of a conflict of interest is another person's "perfect piece of information" for their immediate needs.


From Whence Do Portals Come?
Once upon a time, there was Netscape Navigator and MS Internet Explorer, and you chose your side. Or, perhaps, you signed up with an Internet Service Provider that had its own portal such as Netcom or AOL. Then came Iwon.com (for those who felt lucky enough to win money off their choice of portal) and portals devoting themselves to targeted audiences, such as women, through portals like Ivillage.com, or Latinos with the likes of http://www.Yupi.com, or law professors through http://www.jurist.law.pitt.edu. But you felt like a traitor. You had to "leave" your "home" portal to go to an alien site — but if another portal had the content you needed, then off you went to the better portal.

Content is, was, and always will be king. After all, content, coverage, and currency drive why we select a certain database on commercial online services for a particular search. The same rules apply to Web sites and portals. Quality counts.

Sure, portals have lots of added features. For one, they are often customizable to "my [portal name]" with content we want daily, like our local weather, tickers of our stocks and mutual funds, our horoscope, an assortment of lawyer jokes1, and if you live in a major metropolitan area like me — traffic reports!2 Technology is our friend!

Now established commercial online services have begun to join the "free" portal movement. LexisONE and Westlaw's newly acquired FindLaw are the most visible players. In addition, there are established free legal sites with value-added and/or portal-like services such as Cornell Law School's Legal Information Institute. And, then there are operations like LoisLaw, which, since its acquisition by Wolters Kluwer, will probably soon migrate to compete more head-to-head with the big guys (though whether it changes some files from fee-based to free remains to be seen).

So why have the commercial online databases decided now to provide "free" information on the Internet? Is it an act of altruistic public service? Or do these databases aim to lure poor unsuspecting attorneys in with freebies and then, after giving them a taste of the "real" information waiting for them, lead them over to the commercial site? Or, are databases really marketing to clients, the layperson, and/or businesspeople served by most portals?

FindLaw has become popular with everyone, and its home page masthead bears this out with links for "Legal Professionals," "Students," "The Public," and "Business." The same can be said for Hieros Gamos' [http://www.hg.org], Law.com [http://www.law.com] with its "Comprehensive Law and Government Portal," and LawGuru [http://www.lawguru.com], which also reaches out to laypersons as well as attorneys and law librarians. On the other hand, LexisONE's home page banner reads "Resources for Small Law Firms," and http://www.LawyerExpress is "designed by a busy lawyer for busy lawyers."

The ABAJ (American Bar Association Journal) apparently considers the commercial services' free portals a ploy to coax attorney users onto paid sites3, because according to the article, "West says it plans to expand FindLaw and target customers for West's e-business solutions, including its new online continuing-legal education project."

Whomever they target, the portals bring a wealth of information for everyone. The impact on the public and the legal system itself from all of this free and low-cost access to legal information is not clear yet4. Problems inherent in the current spate of products, especially the free ones, include the lack of standardization of product presentation and/or search system(s), the difficulty in assuring the currency of information retrieved, and the lack of editorial enhancements (cross-references, links to related materials, etc.).


Soup to Nuts and Womb to Tomb?
What kinds of services can you find on the legal portals?
• Court opinions. Cases for a certain number of years (e.g., LexisONE provides 5 years of case law), or for a single (or few) jurisdictions [like http://home.pro-usa.net/rstewart/njp.htm, which focuses on New Jersey5].

• Legislation, codes, statutes, treaties, constitutions, and government regulations. These pages generally link to a source (usually a state or federal Web site) that ideally provides the current code (sometimes called statutes) and not outdated version. Good sites also provide different versions of bills on the move through the legislature, as well as committee hearings, reports, etc. It is also nice to see the version that the legislature passed into law (called statutes, chapters, or acts in most jurisdictions).
Many states provide a current copy of state regulations as well. The portals have created links to these, in most cases.
• Guide to legal resources on the Internet. LexisONE has a legal Internet guide, with links to 20,000 law-related Web sites. Every self-respecting portal has hundreds of links to other sites, specialized search engines, and legal resources. LexisONE's Legal Internet Guide is broken down into 32 subject categories (e.g., Practice Management) and a "private reference desk" that sits on your computer6. LawGuru.com provides an interesting service: You can become an affiliate and create a link from your Web site to its legal research tools — LawGuru even provide buttons (including animated ones) to help you do this7.

• Legal dictionaries. Legal dictionaries online are wonderful for verifying spelling of Latin phrases and legal terms, as well as for getting definitions of words used in the opinions, forms, and contracts on these sites. FindLaw and LexisONE have several. A law-to-plain-English-dictionary-for-laypeople called Everybody's Legal Dictionary appears on http://www.nolo.com. In addition, most portals have links to standard English and specialized dictionaries8, as well as dictionaries from one language to another. I know from personal experience, however, that not all computers support all the unique character sets for all languages — a little frustrating when you want to see something in Russian.

• Law journals. Most of the larger law portals link to law journals (law reviews, legal and business newspapers) that provide free full-text content online. Check out Hieros Gamos' "Law Journals Online" at http://www.hg.org, Jurist [http://www.jurist.law.pitt.edu], American Law Sources Online [http://www.lawsource.com/also], and, one of my favorites, http://www.lawyerexpress.com, which links to legal periodicals, newspapers, business magazines, broadcast media, daily newspapers around the U.S., and a wealth of other full-text news and information.

• Legal search engines. The best portals provide both a search engine for their particular site and a specialized search engine for legal information on the rest of the Internet, in addition to links and resources to other specialized sites. For nice clusters of search engines, see http://www.LawyerExpress.com and http://www.VirtualChase.com.

• Free legal and court forms, contracts, etc. Every self-respecting legal portal has some kind of library of legal forms, court forms, contracts, and/or other legal documents. You get what you pay for, however. The array of legal forms that you can locate runs the gamut from simple wills and employment contracts to sophisticated licensing agreements. Try sources like Internet Legal Resource Guide [http://www.ilrg.com] and/or http://www.Megalaw.com, which pull together the forms from a number of other sites. For the most part, you have to know what you need (no one tells you) and you must plow through a number of sites to find the forms. Furthermore, unlike the formbooks at a law library, there are usually no directions, no "tactics and tips," and no help with negotiating or strategizing.
Some sites provide forms for a fee. One such site, http://www.lawguru.com, has an array of forms tailored to each state of the union for a fee, but no explanation on how or when to use them, nor which of several forms would work "best" for your situation. On the other hand, http://www.nolo.com provides lots of background and explanatory information about different types of forms, but sells its books and software with the forms in their "law store." What was it you heard about a free lunch? Even on the "free" portals from Lexis and Westlaw, not all forms services are free. The LexisONE service allows attorneys to prepare "signature-ready forms in minutes" using HotDocs, "priced for small firms logically organized and up-to-date."

Legal forms constitute one of the more enticing features of a number of the sites. However, you may end up slogging through a number of portals before you find the particular form you want. Say you need something simple like an employment form. Well, I recommend looking for at least two in order to compare the terms, language, etc. If the subject of the form is new to you, check maybe three or four contract forms total and look up new terms in the legal dictionaries online. Each portal will likely only have one or two, so rather than being a true "solution site" that can satisfy all of your needs, the portal becomes just the first site in a search of many.

Most portals give you just the forms, but no explanation of the provisions, when to use one over another, which one favors which party, how to negotiate, etc. Several portals have court forms, such as the section on LLRX [http://www.llrx.com/courtrules], with links to over 700 sources for state and federal court rules, forms, and dockets.
• Legal advice. Speaking of getting what you pay for! Several sites provide free legal advice, though some charge a fee. Try http://www.lawguru.com for a backfile of 25,000 old questions (with notes as to the state law applied) and the opportunity to post new questions for attorneys volunteering to respond with a new answer. There is even information on prepaid legal plans so you can see an attorney as easily as a doctor — for more personalized information and legal advice. Another site with answers to legal questions is http://www.nolo.com. For a guide to legal advice sites, please see the excellent special report from BNA at http://subscript.bna.com/SAMPLES/der.nsf/ c296601bef8e3f378525649900680393/ eaeeceae188cbad5852568a4001030cf?OpenDocument. Also read my article [Ebbinghouse, Carol, "Medical and Legal Misinformation on the Internet," Searcher: The Magazine for Information Professionals, vol. 9, October 2000, pp. 18+], which covers an array of legal and medical advice sites.

• Bar examinations and/or results. Curious whether your cousin ever passed the bar in California? Checking out the requirements to sit for the bar exam in New York state? While these probably won't be best-sellers, these facts are available on the Washburn University Law School sites at http://www.washlaw.edu and http://www.ABAnet.org, as well as http://www.law.com. LexisONE and FindLaw have other sources of information for those considering, or already attending, law schools. Finally, for anything to do with law school or legal education, visit http://www.jurist.law.pitt.edu for Jurist: The Legal Education Network.

• Employment, job hunting, and career information. The larger sites all link to articles on entering law practice, salary surveys, career satisfaction, and stress management. Most also have a means of searching for a job through the classified ads, along with information on resume preparation, salary negotiation, alternative careers, and how to prepare letters of resignation. FindLaw has links to the very irreverent "Greedy Associates" boards and threaded discussion forums through which you can get the inside story of life in the sweatshops and how (and where) to get more money. (Librarians need services like these!)

• Client and practice management information, law practice management software and/or services.Targeted to the small firm practitioner, LexisONE has a significant amount of information about systems, services, software, and other resources for the practitioner. However, FindLaw, as well as some of the lawyer association Web pages, provides different types of these resources and/or links, as well as a link to Westworks.com which has a full array of services for a fee. Hieros Gamos and most of the others link to practice management software and resources, as well as consultants, experts, etc.

• Continuing legal education on demand.FindLaw provides online continuing education courses for CLE credit at $20 per hour credit. LexisONE and ABANET "on demand" at http://www.abanet.org/cle/demand.html, as well as American Lawyer Media [http://www.legalseminars.com], all provide courses, as well.

• Web-based lists of legal products, services, and CLE providers. Almost every legal portal links to other product and service providers, if it doesn't have its own, particularly for information and services outside the legal field.

• Discussion groups, forums, professional chats, and listservs. Lexis LOOP ("online community for lawyers and legal professionals") has 25 moderated discussion in three different categories (legal practice areas, law office and practice issues, and "after hours" topics). FindLAW has message boards on a number of practice areas. The law professor site, Jurist, at http://www.jurist.law.pitt.edu, has a number of links you can access through its 26 topical "law guides."
While not technically portals, listservs provide constantly updated information and discussions on specialized topics of interest to help keep the attorney or legal researcher up-to-date. To locate a broader list of topics on which to find constantly updated information (plus the opportunity to post questions and./or answers), see the following sites:
• Lyonette L. Jacques site — http://www.lib.uchicago.edu/cgi-bin/law-lists

• Legal Minds — http://www.legalminds.org (now a part of FindLaw)

• Law Guru's Mailing List Manager — http://www.lawguru.com/subscribe/listtool.html

• Current awareness services (by court or specialty). Lexis-Nexis has an Electronic Advance Sheet Service. "You choose the courts and the legal topics. The Service conducts daily searches for the cases you want and automatically sends you an e-mail alert when cases are found. Plus with every e-mail you'll get a link to the full text of the court decision" — at $99/year after a 30-day free trial period. FindLaw also has current awareness and advance sheet services. The service seems to be free, but it does carry advertising (perhaps explaining why it is free).

• Legal ethics. LexisONE has a legal practice area for ethics, with references to cases, codes, and other Internet sites. FindLaw has a wealth of information as well. Both provide links to documents and Web sites such as http://www.legalethics.com, a leader in the field.

• Attorney directories . Virtually every legal portal that I visited had some type of directory of attorneys. Either it linked to an existing directory (for instance, Martindale-Hubbell or state bar membership lists), or its own directory of "member attorneys," or partners, affiliated law firms, etc.

• International resources and foreign language services. One of the premier portals with international information is Hieros Gamos [http://www.hg.org], where you can switch to 60 different language displays (if your computer can support the different character sets, that is).

So What's Next?
I sure could not have predicted that commercial databases like Lexis-Nexis and Westlaw would begin to provide free legal portals chock full of information. Pretty positive proof, as a matter of fact, that predicting is not my strong point.
However, the product I want next (and I believe that, as a consumer, I am not alone), is a device to pluck the "best parts" from each of my favorite legal portals (and my favorite legal Web pages/search engines) into something I can only describe as "my dream portal." Most of the real portals provide ways for users to customize their content into "my [portalname]." However, the portals only seem to be able to pull from their "partnered" sites. I want to pull from bits and pieces of their competitors!
If the customer is always right and should ideally get what they want, and if customer satisfaction is good for business, then perhaps there is a "dream portal" in my future!
Until that day, when I can assemble "my dream portal," I'll have to be content with bookmarking a number of different portals, having to remember what each is the "best" at, and subscribing to all their e-newsletters touting "what is new" on each.

Free Legal Portals (Or Portal-Like) Sites
Some will argue with my selections. I certainly omitted a number of personal favorite sites which did not "look or feel" like portals. Several of my co-workers suggested other sites I omitted because, while rich in information, they were lists — Web sites full of lists, some with search engines, some just metaindexes. Before you condemn my omissions, remember that I never claimed this article would cover all Web sites devoted to legal information nor describe all the "best" sites; it may not even completely list everything portal-like.
Nonetheless, if you're interested, now is the time to crank up your browser and click on Bookmarks or Favorites:
The Players in This Game

Well, we know about LexisONE and Westlaw's FindLaw services, so who else is creating legal portals (or Web sites so large and rich in legal content that they might pass for portals)?

There are other commercial sites that provide free information in addition to the products and/or services that they sell:

http://www.lawguru.com, which has risen to portal-like proportions in my mind, was created at a California law firm. Another site, much more regional in flavor for New Jersey, is http://home.pro-usa.net/rstewart/njp.htm, created by a solo practitioner.

Law schools have a long history of making Internet resources available through links, search engines, etc. Actually, the legal education sites have provided free information for a lot longer than LexisONE or Westlaw. I regret that I cannot but give a small sampling of the legal education Web sites that provide portal-level information. In addition to a wealth of legal information, each of the following provides links to other law schools and their sites — please explore them:
• The lavishly funded and appropriately attractive Legal Information Institute at Cornell University Law School began in 1992 and hailed as one of the premier locations for legal information [http://www.law.cornell.edu]. Many attorneys begin their search there because its broad and deep content can often provide needed answers.

• Washburn University's Washlaw [http://www.washlaw.edu] amasses legal information (cases, codes, and a variety of other information).

• Jurist [http://www.jurist.law.pitt.edu/index.htm], the portal for legal educators located at the University of Pittsburgh, is an excellent starting point for online course syllabi, exams, and research on the law, in addition to everything relating to legal education.
Some professional associations have created Web sites with rich content:
• http://www.abanet.org— Some of the American Bar Association's best content comes from committees which put entire publications online.

• A specialized offering from the ABA, http://www.elawyering.org, provides a vast and unique array of links to law firm and law-related organizations that maintain portal-like sites of legal information. Don't miss this one!
Specialized associations and their sites provide targeted information. The following offers but a small sample of a few organizations focusing on one topic — intellectual property. The large portals will help you locate associations and you may find one that you want for your "home" portal: Government agencies and courts have begun playing an increasing role in supplying information through the Internet:
• http://www.firstgov.gov — A wonderful, searchable portal-like site full of information by and about the federal government.
---
Footnotes
1. These are everywhere, but some well known lawyer joke sites appear on http://www.nolo.com, and http://www.megalaw.com.
2. See the home page at http://www.megalaw.com for a list of metropolitan area traffic report sites.
3. See Hope Viner Samborn, "In the Land of the Free: West's Purchase of Cult Favorite FindLaw Keeps Pace with Rival Lexis in Bid to Coax Users onto Paid Sites," ABAJ, vol. 87, 2001, pp. 76+.
4. See Kumar Percy, "Open Access to the Law: Internet Legal Publishing Transforming the Face of the Legal System" (March 19, 2001) at http://www.llrx.com/features/internetpublishing.htm. Also visit "Legal Information Systems, Week 6" at http://supct.law.cornell.edu/courses/tbruce/week6.htm for a course handout of readings and discussion topics.
5. This Web site belongs to a solo practitioner, and, while not up to portal standards, represents a wave of the future. See an article about solo practitioners and how they use the Web to get clients at http://www.law.com/cgi-bin/gx.cgi/AppLogic+FTContentServer? pagename=law/View&c=Article&cid=ZZZY9U8T0MC&live=true& cst=6&pc=0&pa=0&s=News&ExpIgnore=true&showsummary=0. Or begin at law.com, go to Legal Professionals, then Legal Management and Technology to get to the April 28, 2001, article by Henry Gottlieb reprinted from the April 30, New Jersey Law Journal.
6. Learn how to use it efficiently in Desk References http://www.PRQO.COM/apps/redir.asp?link=XbcdadfdBH,YffjjgcdeED
7. For a description of the program, go to http://www.lawguru.com/affiliates/index.html.
8. See, among others, http://www.megalaw.com and http://rumpole.cs.adelaide.edu.au/law-school/subjectguide/law.html (for a foreign slant). For the most comprehensive list that I have found of different types of dictionaries, go to http://www.austlii.edu.au/links/Australia/Research/Encyclopedias_and_Dictionaries.
---
Carol Ebbinghouse's e-mail address is carole@wsulaw.edu.