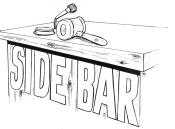 Previous articles in my "misinformation" series1 have focused on detailing types of purposeful misinformation on the Internet and how to protect yourself. Primarily this involves double- and triple-checking any Internet source of information, questioning the impartiality of legal, financial, medical, and other sites that look to provide you with information, checking disclaimers, terms and conditions, etc. In this article we are going to look at remedies: getting mad, getting money, and getting even. If you have already been the victim of fraudulent information, omission of information, misinformation, or fraud on the Internet, it is small consolation that there were ways to have prevented damages — even if only to your pride.

I have listed organizations that certify reliability of information, honesty of the Web site provider, and/or that protect your privacy, as well as government agencies that will investigate and may prosecute on your behalf. In addition I have listed non-governmental groups that advocate for consumers on the Internet and/or provide alternative dispute-resolution forums.


What You Can Do If You Rely Upon Misinformation

The First Place to Complain
The first place to complain is to the source. Whether the misinformation came from a broker, an investment e-newsletter author, a charity, a corporation Web site, or an e-mail message containing information that you believe defamed you or your organization — please, go to the source.

First, make sure that the Web site belongs to the person, organization, or company you think it does. One of the most surreptitious methods of deceiving and misinforming Internet users is to "cybersquat" on a corporate or trade name (take a real company or product and register a Web site using that name with a "dot anything" extension), or similar misrepresentation. In my article on charity and non-profit misinformation I described the "give.org" site run by an admirable charity watchdog organization. If you accidentally go to "give.com,"2 you will find a commercial site looking for advertisers for its "E-Philanthropy Through E-Commerce" promotion. Other misleading domain names are based on common misspellings of legitimate corporate and non-profit organization names. This practice is called "typosquatting."

To verify a Web site's ownership, check for a live link to the Better Business Bureau's (BBB's) Reliability Seal, try going to http://www.checkdomain.com, or go to http://www.internic.net. (Although I did not find this last site particularly helpful, techies might.) Key in the URL address of the offending Web site. It will show who has registered the site and may also give the address, contact name, phone number, etc. One particularly helpful site dealing with domain name disputes is the Electronic Frontier Foundation's "Cybersquatting and Internet Address & Domain Name Disputes" archive [http://www.eff.org/pub/Intellectual_property/Internet_address_disputes/].

If the misinformation came from a posting or e-mail message, you can respond to the sender. However, with anonymous mailers, the return address that you think belongs to PersonA may really be PersonB making his message look like a message from PersonA. Domain names are not the only things that can be deceiving.

When you make contact, keep a copy of your correspondence (either hard copy or saved e-mail archive). Describe the problem; give the offender an opportunity to correct the information. Take notes [see the SEC form for taking notes on phone calls relating to Internet activity at http://www.sec.gov/consumer/callform.htm].Talk to someone higher up in the food chain if you are not satisfied, e.g., the branch manager, regional director, or compliance department. Ask them to respond to you in writing within 30 days or 24 hours — whatever — but be specific.

Alternative Dispute Resolution
Fortunately, the next step need not be hiring an attorney, though if the sum at issue were significant, that would be a good investment.

There are several services that support the resolution of disputes without litigation. The Better Business Bureau has a Dispute Resolution Division described at http://www.bbb.org/complaints/aboutResolution.asp.3 Training in conciliation, arbitration, and mediation are all provided to local BBB dispute-resolution programs. Go to the http://www.BBB.org Web site or contact your local BBB.

Another dispute-resolution program is the Uniform Domain-Name Dispute Resolution Process (UDRP) from ICANN, the Internet Corporation for Assigned Names and Numbers. Designed to quickly, efficiently, and cost effectively resolve cases of alleged cybersquatting, UDRP can save a minimum of 3-4 months to get a legal resolution — and lots of money, as well. "In fact, the tack appears to be highly effective. More than 80 percent of the 2,000-plus UDRP complaints filed have resulted in either the transfer or cancellation of a domain name," reports Zak Muscovitch, publisher of the Domain Name Law Reports, a volunteer organization that helps legal experts research UDRP cases effectively. "Put the ball in the respondent's court and they buckle," Muscovitch adds." As the author notes, however, "To prove a person has wrongfully registered a domain name under the UDRP, the owner must prove all of the following:

1.The domain name is identical or confusingly similar to a company's trademark; 2.The respondent(s) has no rights or legit interest in the domain name; 3.The domain name has been registered in bad faith." "Proving bad faith is the toughest of all three," says Joelle Thibault, eResolution's vp, (sic) mediation and arbitration services."4

Using this system, "a trademark owner brings action against a domain-name holder through ICANN and chooses one of four ICANN-approved arbitration providers: The World Intellectual Property Organization (WIPO), eResolution, the National Arbitration Forum, or CPR Institute for Dispute Resolution. Filers typically incur costs that range from $750-$2,000 for each domain dispute and the cost of an arbitrator from one of the four groups." That is less than the cost of litigation and faster.

The services of WIPO as an approved arbitration provider have become the most popular. "WIPO has handled 1,500 cases filed by universities (e.g., University of Nebraska, University of Oxford), celebs (e.g, Sting, Julia Roberts, Jimmy Hendrix), sports figures (e.g., six members of the Dutch football team), and companies (e.g., eResolution, AltaVista, Pizza Hut)," reports Francis Gurry, WIPO's assistant director general and legal counsel. "Approximately 80 percent of WIPO's cases favor the trademark holder," says Gurry, "Fifteen percent of all cases don't even require a decision — the respondent simply gives up the name."5

If the direct approach does not work, and dispute resolution is either unavailable or has failed to meet your needs, you can complain to the misinformer's Internet Service Provider. After an investigation, the ISP may remove the misinformation or terminate the offender's access. It works about the same as going to the advertising manager of a publication that runs a fraudulent or erroneous ad — the advertising manager will investigate and take action.

If the information still is not removed, you can consult an attorney about the possibility of filing suit and seeking an injunction ordering the Web site to remove the postings. This has occurred in cases where getting postings off of a Web site mattered greatly to the subject of the misinformation. After a libel lawsuit against a stock-discussion Web site was filed, the court ordered the site to remove three postings made by the defendant, at the request of the company that had sued the writer for defamation. Before the court order was issued, the Web site had refused to remove the postings.6


Complaining to the Agencies
Myriad federal and state regulatory agencies, non-profit organizations, and others provide forums for complaints, but effective help and action may not follow from all agencies. Below I have assembled many of the leading organizations to which you may turn if burned.

1. Complain to responsible federal agencies if you suspect securities or corporate misinformation, consumer, or mail fraud.

The SEC maintains a Web site that includes a complaint form to report Internet fraud and deceptive practices. [See http://www.sec.gov/consumer/jcompla.htm.] If you are not online, then contact the Enforcement Complaint Center, U.S. Securities & Exchange Commission, Mail Stop 8-4, 450 Fifth St. N.W., Washington DC 20549-0213, phone (202) 942-7040, fax (202) 942-9634, or e-mail to enforcement@sec.gov. If you need a complaint form, call (800) SEC-0330.

The National Association of Securities Dealers (NASD) has a complaint program. Go to http://www.nasdr.com/2100.htm to get two types of forms:
The "Customer Complaint" form for customers or persons acting on their behalf who feel they have been subjected to improper business practices involving their broker or brokerage form.
The "Regulatory Tip" forms for investors, industry members, or professionals aware of instances of unfair practices, fraud, or abusive conduct involving brokers or brokerage firms.
The states have agencies that enforce securities regulations. Locate the agency for your state and contact their complaint department by visiting the North American Securities Administrators Association (NASAA) [http://www.nasaa.org/regulator/us/Default.htm]. The NASAA is made up of the regulators from all 50 states. The NASAA Web site includes the names, office addresses, phone numbers, fax numbers, and Web site addresses for the appropriate agencies and, usually, even the e-mail addresses of the appropriate persons.

2. Complain to responsible federal agencies if you suspect trade, retail, or consumer misinformation or fraud.

The Federal Trade Commission [FTC] [http://www.ftc.gov] has many powers and a number of possible actions that it can take, including court action for consumer redress.7 The complaint form is located at https://www.ftc.gov/ftc/complaint.htm.

3. Complain to non-governmental agencies and organizations.

Internet Fraud Watch at the National Consumer League's National Fraud Information Center [http://www.fraud.org] accepts complaints from consumers and has a special area on its Web site for scams against businesses. The complaint form is at http://www.fraud.org/info/repoform.htm.

4. Bring in the cavalry.

A relatively new Internet Fraud Complaint Center [http://www.ifccfbi.gov] solicits e-mail complaints from consumers. The site is designed to take complaints from consumers and other Internet users, determine jurisdiction, and identify the best agency/agencies (local, state, federal, administrative, etc.) to investigate and prosecute fraudulent schemes on a national and international level. This is the modern day cavalry. And it is not just the FBI, but the National White Collar Crime Center, which involves the 50 state Attorneys General, the FTC, local law enforcement, over one hundred Better Business Bureaus, the National Consumer League's National Fraud Information Center, and Fraud Watch, as well as Canada's "Project Phone Busters."8 Don't forget that if the mails were used, there might be criminal actions for mail fraud, etc.

It isn't up to you to discover all the laws that might have been violated by the purveyor of misinformation — the government and other agencies are perfectly capable of using every piece of ammunition of which you are aware and some you never heard of. According to the Web site at https://www.ifccfbi.gov/strategy/wn050800.asp:

Victims can go directly to the secure IFCC Web site to submit complaint information, making it a fast and efficient forum to file an Internet fraud complaint. IFCC's trained personnel log complaints filed online, analyze them to determine the jurisdiction of the complaint, conduct the appropriate level of analytical and investigative work that is necessary, and disseminate the information to the appropriate local, state, and/or federal law enforcement agencies for criminal, civil, or administrative action, as needed. The IFCC will adequately identify and track new fraudulent schemes on the Internet on a national and international level.

"The IFCC has been developed to identify, track, and assist in the prosecution of fraudulent schemes on the Internet on a national and international level. This partnership will allow law enforcement and the private sector to address and eradicate this growing problem," according to FBI Director Louis Freeh. As of the deadline for this article, "A new Web site is currently under development for the Internet Fraud Complaint Center (IFCC). This new site should reduce your efforts to file a complaint and better allow us to serve you."

Remember, the IFCC doesn't promise to investigate every case, just to forward the complaint to the most appropriate agency. IFCC's interest lies in investigating and stopping those who defraud — not in providing individuals with a satisfactory remedy.


Lawsuits
I will not give you a mini-law school session on tort theories9 of recovery, the necessary elements of different causes of action, elements of proof, etc. If you have been harmed, and it is significant enough in your mind to justify a lawsuit, I strongly recommend locating a lawyer. A lawyer can:
Evaluate the facts you have and conduct a preliminary investigation to gather any other facts needed to determine the following:
Investigate whether and which court (state or federal) may have jurisdiction over the defendant (i.e., where the defendant can be sued).
Determine what law will be applied.
Determine whether, under the statutes and cases, you do or do not have a cause of action.
Assess whether filing a lawsuit will be worth the time, money, and aggravation.
Do we have compassion for the business or other Internet entity that is the defendant in an action based on misinformation or fraud? What if they look like a pauper in a back room with a computer and a phone line? After all, not all information comes from sources that look like Lexis-Nexis.

Today there are insurance policies for Internet-related risks10. Chances are that a business has a policy against such risks — whether Internet-related or not — and whether the business appears profitable or not. Individuals may have supplemental liability insurance or may be covered under a homeowner's policy rider. If you have been harmed, your business has been damaged or you have lost money, do not let a "poor-looking" defendant deter you from investigating the merits of filing suit. How the defendant will pay restitution is not your problem. Your attorney can discover hidden assets and insurance policies.

So, can you sue? Sure, anyone can file a lawsuit. The real question is whether you can recover — or even get your case heard in your local courts — or whether you will have to travel halfway across the world to present your case.

As one author commented, "Having a Web site is dangerous because people can sue businesses located anywhere. With the explosion of commercial activity on the Internet, both business-to-business and business-to-consumers, courts across the country are facing the challenge of adapting established jurisdictional principles based on notions of territorial sovereignty to new technologies not limited by geographic boundaries. Businesses using the Internet risk suit almost anywhere in the world."11

If the source of the misinformation is not from your state (check the Web site for national, branch, regional offices, affiliated corporations, local offices or stores, etc., for any reference to doing business in your state), check the terms and conditions, disclaimers, etc., on the Web site. I won't go into how you should have checked these before relying on Internet information. At this point you want to find anything that limits your right to sue in your local court of choice: Choice of forum and/or binding arbitration clauses are but two types of contract provisions that you should look for. Bring prints of these with you when you go to your attorney. It will help speed the analysis of whether and where you can sue. If there are no such clauses, or they were not brought to your attention at the time you relied upon the information, look for evidence that the company intended to do business in your state or jurisdiction — or not. A passive Web site with static information is not likely to be amenable to suit outside of its own jurisdiction. However, an active Web site that takes orders online, does not block orders from your state, provides an "800" number, and so forth just may be subject to a lawsuit in your jurisdiction. Here are other elements the court may look to in determining whether it has power to bring the defendant to your jurisdiction: the volume of business and/or the number of "hits" from your state. However, since you probably won't have access to this data, you will usually have to file suit before you can get this kind of information out of the defendant.

If no terms and conditions or disclaimers or provisions exist relating to "not doing business" in your state nor any jurisdictional limitations on where suit may be brought, you can go to whatever expense you feel necessary. Certainly if you have been significantly harmed and can prove it was due to purposeful misinformation, deceit, or fraud, you should go for the gold in a civil suit. Significant harm or not, you can report the transaction to government agencies (FTC, FDA, IRS, SEC, etc.), industry groups (trade and/or self-regulation organizations) to which the perpetrator might belong (e.g., Better Business Bureau, TrustE, etc.), and criminal prosecutors.

You would definitely want to go to the government, industry, and criminal bodies first — before going to trial in a civil action, because a prior reprimand, consent decree, injunction, fine, or conviction would help prove your civil case. Aside from being probative of wrongdoing, you could take advantage of the investigations done by the agencies and/or organization(s) to help gather your own facts and proof. These investigations, especially if performed by the government, could be much more far-ranging and technologically sophisticated than what your own resources could provide!

The investigation(s) may reveal a pattern of deceit involving many potential plaintiffs. In such a case, a class action might be warranted, and through such disclosure you would discover the names and contact information to reach these potential plaintiffs — something you could hardly do on your own. This is doubly important if, because of a forum clause, you must file suit in the jurisdiction where the defendant is situated. You might find it difficult to know where to turn for legal advice and/or specialized high-tech investigators if the suit takes you far from home, not to mention additional travel and phone expenses during the investigation.

Another reason for first pursuing complaints through federal and state agencies is that the agencies can order restitution and may be able to proceed against a foreign defendant on your behalf12. In many cases you could be made whole and not have to worry about how or where to bring a civil action. In addition, the perpetrator could be subject to fines, injunctions, IRS investigations, and/or prison, besides having to make restitution to you and others similarly situated. Talk about getting even! And then some!!

Get an attorney. Expect to bring in all of your records, including the "terms and conditions" and disclaimers of the offending Web site.

You will need much more information than I have indicated here. This is just a "lite" overview. You will need to weigh your options (up-front fee or contingency, class-action or individual suit, go to the agency first or first have the attorney contact the person passing the misinformation).

Remember that people who act as their own attorneys have fools for clients — because they most often lose their cases. If you or your company has been seriously harmed, you cannot afford not to get an attorney.


Revenge Web Site
Check the Web for a "get even" Web site against a company that you feel defrauded you as a consumeror mistreated you as an employee. But think twice before starting one yourself. While the romance of revenge may sound like it would taste sweet, companies now do more than give people money to take down such sites. Sometimes they just ignore them as the exercise of free speech. More often these days, they are suing where "the communication are defamatory, disseminate confidential or proprietary information, violate trademarks, use copyrighted material or constitute false advertising.... Company attempts to control these sites may backfire from a public relations standpoint, also."13

So, you can turn the federal, state, and/or local law enforcement agencies on a company that has defrauded you, then use the results of the criminal prosecution in a civil suit to establish that you (and maybe others) were indeed defrauded by the company and prove up your damages. If the company has assets, the lawsuit is a better remedy, because you may be able to seek more than mere restitution, you can sometimes go for punitive and other damages. The revenge Web site is the last resort. If you are mad as heck and all else has failed, and you still need to vent, it may be second only to picketing the business yourself. However, it is a poor course of action because it gets you nothing, and costs you time, aggravation, Internet fees, and opens you up to a lawsuit.


Spam Remedies
I only mention span remedies here because several of the agencies and organizations that I have mentioned are already involved in this mechanism for misinformation.

The Federal Trade Commission is very interested in spam (defined as unsolicited commercial e-mail). As one possible remedy, you can forward a spam message to UCE@FTC.GOV and let the FTC investigate the sender. Don't forget the Direct Marketing Association14, which can help take you off a variety of junk mail lists (electronic and snail mail).

The best idea, however, is prevention. Do not sign up for contests. Do not send or receive cute "electronic greetings." Read the privacy and anti-spam terms and conditions on sites that you visit, listservs to which you subscribe, catalogs from which you place orders, etc.15 Most have "partners" wanting to share products and services with you and, all too often, one "click" on some agreement without reading it first and you are committed.

Unsolicited e-mails from charities are a specific problem. A number of sources can provide information, such as the National Charities Information Bureau's Web site [www.ncib.org] and the Better Business Bureau's "Tips on Handling Unwanted Direct Mail from Charitable Organizations" [http://www.bbb.org/about/tipsmail.asp] as well as "What You Should Do About Unsolicited Commercial E-Mail" [http://www.bbb.org/library/email.asp]. Finally visit http://www.give.org/artwggmain.cfm and http://www.give.org/artwggcdsol.cfm for information on how "to cut down on the number of solicitations you receive," among other helpful topics. One of the easiest ways of ending phone solicitations, by the way, is to use the magic words: "please move my name to the 'do not call' list." If nothing else works, file a complaint with the NFIC (National Fraud Information Center), which shares its reports with appropriate federal, state, and/or local law enforcement agencies, including the National Fraud Database. These agencies will prosecute "spammers" who defraud consumers16.


Countering a Cybersmear
What if you or your company is targeted by a revenge Web site or malicious postings of misinformation on the Internet?

"The misinformation, disinformation, and rumors posted daily on Internet Usenet groups and World Wide Web pages cost corporations money. A company can spend millions of dollars trying to repair its reputation in court, for example. Everywhere you look in cyberspace, disgruntled consumers, interest groups, and competitors are bad-mouthing some company. Sears, Roebuck and Co., General Electric Co., AT&T Corp., MCI Communications Corp., K-Mart Corp. and Wal-Mart Stores, Inc. have all been hit. Companies that fail to monitor Internet traffic may be headed for a public-relations disaster."17

As another author notes, "The falsehoods fall into four principal categories. Intentional fraud — as in the Bloomberg case [wherein a former employee posted a false press release allegedly from Bloomberg, to affect the price of a particular company's stock] — seems to be relatively rare. Malicious gossip is far commoner: Mean fictions that once would have circulated in a small group now spread across the world instantly through forwarded e-mails and newsgroups. Mariah Carey, a pop singer, has been one of the principal targets.... Then there is slovenly reporting, which happens because the standard of accuracy on the Internet is low, and the speed of dissemination is high.... Lastly, there are Chinese whispers, which make the Internet such a perfect vehicle for urban legend. Somebody puts something on the Internet, and, somehow, it turns into something else altogether — often something intriguing18.

Vigilance in checking the Internet for reputation-damaging libelous postings is as much an imperative as checking for press clippings from newspaper and magazine articles about your company. The Internet can reach millions of customers and potential customers. So constantly monitor your company and product names on the Internet, familiarize yourself with the newsgroups, mailing lists, Web sites, and chat rooms that discuss your organization and its products, so you know how and where to respond.

If you or your company is the victim of a smear campaign full of libelous information, there are a number of tactics you can take19.One tactic is to ignore the site. It may get so few visitors in any month that it just isn't worth the trouble. On the other hand, a letter to the site's owner probably wouldn't hurt.

First ask the owner(s) of the site to remove it and/or post a retraction in the face of a libel lawsuit. Send a private e-mail and be polite in your request. Document all communications. If you can prove to their satisfaction your innocence, veracity, etc., you will have won half of the battle. Perhaps they really were harmed by misinformation. If so, compensate them to the extent that they were in fact harmed — and find out why their complaints were never addressed by the company in the first place. Somewhere a local dealer, customer complaint "800" line operator, or "write the Webmaster"20 representative may have failed to handle a valid complaint, been rude or unsympathetic, or just failed to listen and/or investigate. Alert all employees of the risks of misinformation, arrogance, failure to respond to complaints, etc. Point out the costs to the company when misinformation, deceit, or fraudulent information appears on the Internet, and the costs the company incurs in investigations long after the complaint first comes in, the costs of litigation, public relations repair, etc.

Once you have resolved the problem, let the complainant know the steps your company is taking to prevent the same thing from happening again.

If your company has done nothing wrong and the Web site won't retract or remove the libel, then check your company's insurance policies for Internet risks coverage or a duty to defend against this type of business risk. If you have threatened suit, follow through with the promise. File suit, go for a cease and desist order or an injunction. However, since the issues involve free speech, don't pin all your hopes here. If nothing else, a lawsuit might deter the next Web-skilled person considering a revenge site. Of course, if the alleged cybersmears are true, the suit will be thrown out or have to be withdrawn21.

If the site, Usenet thread postings, or e-mails are truly libelous, go to the Internet service provider (ISP) of the perpetrator and request the removal of the offending posting under the Communications Decency Act. Notify your own ISP, the government, and self-regulation groups that are (or might be) in an oversight position with the perpetrator. While a customer cannot hold ISPs responsible for every Web site or posting, an ISP is liable if it fails to respond or investigate when copyright violations, libel, and other defamatory or trade libel incidents appear on their service and are brought to their attention. In some cases ISPs will cut service to a customer who causes problems and complaints.

If the posting is to a Usenet or other news group, post a message yourself to set the record straight. Deny the false accusations. These groups can self-police their members. If they believe you, they will challenge anyone who re-posts the false information22.

If that doesn't work, you can create a "hot" link from a banner on your own Web site to counter the damaging misinformation on the offending site, with press release(s), links, facts, and contacts for the media. Take your case to the court of public opinion. Post your response on the Usenet newsgroup or other thread-postings on listservs — wherever you find the misinformation. The truth will set you free, if you are truly innocent of the charges. After all, the revenge site or malicious postings may have come from "plants" recruited by a competitor — not a real consumer at all.

The Internet court of public opinion is also an opportunity to confess. If those posting the revenge Web site are correct, inform your customers of the misinformation or lack of information and the remedies the company is providing (such as recalls, as Ford and Bridgestone23 did on their Web sites following the Ford Explorer tire news). Be sure to include the steps your company will take to make sure it never happens again. A public apology with true contrition and significant action just may stop the bashing, if not turn the tide of public opinion altogether!

Here is the best advice I can give you: If you have been seriously harmed, please see a lawyer who has some familiarity with these types of cases, the remedies available, and experience in pre-trial procedures, such as establishing jurisdiction over a defendant who probably does not reside or operate in your state, special discovery procedures, etc.
---
Other Valuable Web Sites
Government Agencies and Non-Governmental Organizations
Organizations that certify or uphold standards for reliability of information, honesty of the Web site provider, and/or work to protect a searcher's privacy:
Better Business Bureau
http://www.bbbonline.org
Reliability Certification for businesses and consumers; Privacy Certification (including kid's privacy).
National Charity Information Bureau
http://www.ncib.org/standard.cfm
Standards in philanthropy.
TrustE
http://www.trustE.org
Privacy standards for Web publishers and Web users.

Government Agencies (Many with Online Complaint Forms)
Commodities Futures and Trading Commission
http://www.cftc.gov
File a complaint at http://www.cftc.gov/ask.
Federal Trade Commission (FTC)
http://www.ftc.gov
Complaint form (http://www.ftc.gov/ftc/complaint.htm) or call 1-877-FTC-HELP (TDD 1-202-326-2502).
FBI Internet Fraud Complaint Center:
http://www.fbi.gov/programs/fc/ifcc/ifcc
Complaint form [https://www.ifccfbi.gov/complaint/default.asp].
Food and Drug Administration (FDA)
http://www.fda.gov/opacom/morecons.html
U.S. Department of Justice
http://www.usdoj.gov/criminal/fraud/Internet.htm
Internet fraud section.
Internal Revenue Service
http://www.irs.gov
Regarding charities, see http://www.irs.gov/bus_info/eo/eosearch.html.
Internet Fraud Complaint Center
http://www.ifccfbi.gov
National Association of Attorneys General
http://www.naag.org
State attorney generals organization.
National Association of Secretaries of State
http://www.nass.org
List by state at www.nass.org/members/members.htm Find your state's site and look for its complaint form.
North American Securities Administrators Association (NASAA)
http://www.nasaa.org
For a complaint form, click on Enforcement, then Cyberfraud.
Securities and Exchange Commission (SEC)
http://www.sec.gov
For complaint form, go to http://www.sec.gov/consumer/jcompla.htm.
List of State agencies regulating charities
http://www.give.org/govoff.cfm
Find your state's site and look for its complaint form.
U.S. Postal Service
http://www.newusps.com
Complaint form at http://new.usps.com/pdf/ps8165.pdf, but don't forget you can go to your local Postmaster.

Industry and Self-Regulation Agencies
Alliance for Investor Education
http://www.investoreducation.org/index/cfm
Better Business Bureau
http://www.bbb.org
Complaint form http://www.bbb.org/bbbcomplaints/Welcome.asp. For a state-by-state listing of private and government agencies supervising or otherwise involved with non-profits, go to http://www.bbb.org/library/outsideresources/state.asp.
Commodity Futures Trading Commission
http://www.cftc.gov
Complaint form at http://www.cftc.gov/enf/form.html; reparations Request form at http://www.cftc.gov/proc/reparations.html.
Electronic Frontier Foundation
http://www.eff.org
Internet Fraud Council
http://www.internetfraudcouncil.org
Complaint form at http://www.internetfraudcouncil.org/ifcc.htm or phone (888) 848-6907.
Internet Nonprofit Center
http://www.nonprofits.org
Find out what to do if you suspect wrongdoing by a nonprofit at http://www.nonprofits.org/npofaq/16/06.html; How to help the Attorney General Handle a Complaint at http://www.nonprofits.org/npofaq/17/00.html.
Investor Protection Trust
http://www.investorprotection.org
File complaint at http://www.investorprotection.org/complaint.html or call (703) 276-1116.
National Association of Securities Dealers
http://www.nasd.com/secindrg/default.html
Complaint form and instructions at http://www.nasdr.com/2100.htm or http://www.nasdr.com/2150.htm; Dispute Resolution at http://www.nasdadr.com/.
National Charities Information Bureau
http://www.ncib.org
National Coalition for Prevention of Economic Crime
http://www.ncpec.org
National Consumer's League
http://www.fraud.org
Includes a link to "How to Report Fraud." This organization also battles telemarketing fraud.
National Fraud Information Center (Internet Fraud Watch)
http://www.fraud.org
Report Internet fraud incidents at www.fraud.org/internet/intset.htm or call (800) 876-7060.
National Futures Association
http://www.nfa.futures.org
File a complaint at http://www.nfa.futures.org/basic/report.asp.
National White Collar Crime Center
http://www.nw3c.org/home.htm
Philanthropic Advisory Service
http://www.bbb.org/about/pas.asp
Certifies charities and handles complaints. Complaint form at http://www.bbb.org/bbbcomplaints/pasform.asp.
State Offices for Securities Complaints
http://www.investorprotection.org/guide2.html
Find your state on the list, click on it and look for a complaint form on that site.
---
Getting Even with a Revenge Web Site: A Dangerous Approach
So, what if you feel burned, frustrated by the perpetrator, but can't or don't want to bring suit for some reason, and you are unsatisfied with the responses of government agencies and business self-regulation organizations? Well, I suppose the final battleground for alleged misinformation on the Internet is the "revenge Web site."
The revenge Web site has been used in a number of cases. For instance, the "flamingFords.com" Web site maintained by the Goldgehns was created after Mr. Goldgehn watched his Ford Ranger pickup burn to a twisted pile of metal on his driveway because of a faulty ignition switch. After researching the switch defect and learning that Ford conducted a recall of Canadian cars with the switch, but not American cars, he got really mad. The Web site contributed to a recall of over 8.7 million cars and trucks in the United States that cost Ford $200,000,00024.
In another case, Carla Virga, a secretary and mother of four, set up a Web site at http://www.syix.com/emu/index.htmto complain about Terminix, the nation's largest termite and pest company, and its mishandled inspection of her home in Yuba City, California. In addition to her Web site, Mrs. Virga contacted state regulators and posted other consumers' complaints against the company. Terminix filed suits against Virga in her home state of California and in Tennessee, alleging that she engaged in trademark violations, deceptive practices, and unfair competition. The company sought to bar her from using the names of Terminix and its sister companies to steer traffic to her Web site. To date, the actions were either dismissed or withdrawn25.
While revenge Web sites are a strategy, the sites won't get you remuneration for damages caused by misinformation or fraud. Revenge site creators have been sued — in multiple jurisdictions — by their targets, and litigation is not a cheap thrill. However, it obviously makes some people feel better to join or create a forum to vent their frustrations and to share the complaints of others in some kind of cyber-bonding experience.
I don't recommend this route. However, I can sincerely advise you to double- and triple-check your information, refrain from hyperbole, avoid defaming the trade name of a business or the reputation of individuals, and otherwise avoid becoming the defendant in the target's suit for misinformation, libelous information, or fraud — by you! If you insist on being this brave, remember to be fair and factual.
---
Carol Ebbinghouse's e-mail address is carole@wsulaw.edu.

1 See Carol Ebbinghouse, "Deliberate Misinformation on the Internet!? Tell Me It Ain't So!," Searcher, May 2000, pp. 63+, Carol Ebbinghouse, "Avoiding Charity Fraud and Misinformation from Non-Profits on the Internet," Searcher, July/August 2000, pp. 58+, and Carol Ebbinghouse, "Medical and Legal Misinformation on the Internet," Searcher, October 2000, pp. 18+.
2 See "Web Site Addresses ... Are We Weaving a Tangled Web?" at http://www.give.org/artwggweavtw.cfm.
3 The site describes the different types of dispute resolution, how they work, and gives contact information. The dispute resolution services are described: "Dispute Resolution (DR) is a term used to encompass many different techniques for resolving conflicts. Better Business Bureau DR is informal, low cost, and user-friendly. In conciliation, the BBB collects information from both parties to a dispute and works to encourage open communication between them. BBB staff can effectively present the customer's views to the business and offer the business' viewpoint to the customer in a neutral way. Many disputes can be ended simply and quickly this way. In mediation, a professionally trained mediator helps the parties to work out their own mutually agreeable solution to the dispute. Mediation is confidential, effective, and can offer win/win solutions to difficult problems. In arbitration, parties state their views, offer evidence at an arbitration hearing, and agree to let an impartial, professionally trained arbitrator make a decision that will end the dispute. Individual BBBs operate dispute resolution programs for companies and customers in their service areas. Over 100 Bureaus participate in BBB CARE, a standardized dispute settlement program coordinated by the CBBB. The CBBB also operates national level programs for large corporations.
4 See the article in the World Organization of Webmasters newsletter: "Cybersquatter Problems? Here's Your Cost-Effective Way to Handle 'em," WOW Newsletter, December 2000, pp. 3+ at http://www.joinwow.org/newsletter/16/fa5/. Besides the dispute-resolution information, it reviews direct steps to take with a cybersquatter, from politely asking for the domain name back, to offering to pay for it, to taking legal action. A list of the UDRP arbitration providers, with links and their fees, is also included.
5 A detailed list of UDRP complaint filing steps appears at http://www.icann.org/udrp/udrp-rules-24oct99.htm.
6 See Aaron Elstein, "Silicon Investor Deletes Posts in ZiaSun Cyber-Libel Case," Wall Street Journal Interactive Edition, February 7, 2000.
7 See http://www.ftc.gov/ftc/action.htm for an enumeration of investigations and other options for pursuing consumer complaints.
8 See http://www.ifccfbi.gov and also Christine Winter, "Groups to Share Mail, Net Gripes; Cyberspace Complaints to be Added to Database," Sun-Sentinel, May 11, 2000, p. 6B.
9 Try your county law library or local law school library to locate books on the subject. One looseleaf title I can recommend is Internet and Online Law (Law Journal Seminars-Press 1996-), by Kent D. Stuckey. Chapter 3 of the book is dedicated to "Factual Misstatements" and theories of recovery, defenses, damages, and tort theories as well as First Amendment considerations.
10 See "One Cover or Many?," Reinsurance Magazine (June 1, 2000, pp. 16+). The author describes two types of e-commerce risk: "The first stems from carrying information on the Internet, giving rise to exposures such as liability to a third party for the infringement of intellectual property rights; misuse of statutory information, breach of confidence or infringement of privacy; the transmission of a virus and cyber-vandalism" — where a Web site is fraudulently altered. Secondly, there are the risks of undertaking actual business transactions. "This is in addition to traditional publisher's liability, crime-related risks and/or business interruption by fraud or hackers."
11 See Randy B. Holman, "Global Reach: E-Commerce May Be an Economic Boon, But It Comes with Its Own Set of Risks and Boundaries... or Lack of Them," Verdicts & Settlements, January 7, 2000.
12 See Michael Schroeder, "Fraud Charges Are Brought Against Touters Using the Web," Wall Street Journal, September 7, 2000. Among a number of other SEC actions, the article notes, "The SEC also is bringing more cases against foreign nationals who target U.S. investors." The article proceeds to discuss the cases of German residents who, among other things, "agreed not to violate U.S. securities laws, to disgorge their profits plus interest, and to pay a civil penalty of $50,000 each" following an SEC investigation.
13 See Mary-Kathryn Zachary, "Technology and Employment Law," Supervision, vol. 61, March 1, 2000, pp. 19+. There are a growing number of articles directed at corporations to assist them in planning and dealing with Internet rumors about products, services, employment practices, revenge Web sites, hackers and other issues. See also, to name a few, Boyd Neil, "Crisis Management and the Internet," Ivey Business Journal, vol. 64, January 1, 2000, pp. 13+; "Protecting Your Good Reputation," Business Week, March 27, 2000, pp. F24; Jane Arney, "Web Rumors Battled by the Wounded; Rights: Constitutional Protection of Free Speech Has Left Companies Vulnerable to Internet Rumormongers," The Baltimore Sun, March 19, 2000, p. 1D.
14 See http://www.the-dma.org/consumers/offmailinglist.html. Be sure to request specifically whether you want your name removed from the commercial mailing lists, the nonprofit soliciting organization lists, and/or theTelephone Preference Service. You may contact the DMA at Mail Preference Service, DMA, P.O. Box 9008, Farmingdale, NY 11735-9008.
15 According to the DMA site, should you receive sexually oriented advertising at your home, you must go to the U.S. Postal Service and ask for Form 2150 or Form 1500 (depending on whether you know the company sending the mail).
16 Jason Garon of Mission Viejo, California, pleaded guilty to Internet forgery and may face up to 7 years in prison for redirecting millions of unsolicited e-mails (spam) through the Market Vision graphic studio (of Irvington, NY). According to District Attorney Jeanine Pirro, who brought the action in Westchester County, New York, Garon used Market Vision's system to hide the real source of the mail campaign. He used it out of fear that his Internet service provider (ISP) might interrupt his service if he was found out as the sender of the porn and get-rich-quick scheme e-mails. He had targeted millions of America Online (AOL) subscribers, disguising the messages to look like they came from IBM's Internet service provider, IBM.net. The level of traffic crashed the Market Vision Company's internal network. Sentencing is scheduled to occur in March. See Erich Luening, CNET News.com (December 12, 2000).
17 See Steve Ulfelder, "Lies, Damn Lies, and the Internet: Misinformation about Companies," Computerworld, vol. 31, July 14, 1997, p. 75.
18 See "Gossip on the Web: Truth, Lies and Cyberspace: Use of the Internet for Misinformation," The Economist (U.S.), vol. 351, April 24, 2999, pp. 84+, which includes misinformation incidents involving PairGain company, an alleged Bloomberg Web release, Mariah Carey, Tommy Hilfiger, Monica Lewinsky, Pierre Salinger, and Kurt Vonnegut.
19 See WOW Newsletter article "From the Front: PR Pros Share Their Lessons to Handle Rogue Web Sites and Assaults on Their Brands," The Monthly Newsletter for Web Professionals from the World Organization of Webmasters (WOW), vol. 3, December 2000 at http://www.joinwow.org/newsletter/16/in/. It provides guidelines for victims of rogue Web sites, as well.
20 See "From the Front: PR Pros Share Their Lessons to Handle Rogue Web Sites and Assaults on Their Brands" in WOW Newsletter. vol.3, Issue 16, December 2000 at http://www.joinwow.org/newsletter/16/in/ discussing United Airlines. "Although it offers customer service e-mail links on its own site, it apparently ignores customer complaints coming from other sites. Enter Untied.com, United Airlines' most heavily trafficked rogue site to date. The site's run by Jeremy Cooperstock, a professor at Montreal's McGill University. Four years ago, he suffered what he thought to be shoddy service from United Airlines. His first letter of complaint got no response; his second brought only a form letter. And that's all it took for Cooperstock to launch Untied.com, a now-popular forum for disgruntled airline passengers. The site generates close to 20,000 visitors per month and has gotten a lot of media coverage, including the Chicago Tribune, The Wall Street Journal and USA Today. In addition to posting unflattering news about the company and customer complaints, the site encourages visitors to complete an online complaint form with the opportunity to be anonymous. The site forwards them to UAL's customer relations director and CEO.
21 See Aaron Elstein, "'Cybersmear' Suit Is Dropped Against Message-Board Critics" in Wall Street Journal Interactive Edition, April 13, 2000. The article details the withdrawal of Hitsgalore.com's lawsuit against message posters who claimed that the company's president was a felon, and the company was "a classic pyramid scheme" among other things. Moral of the story is don't bring suit if the alleged libel is true.
22 This tactic worked for Tommy Hilfiger against misinformation about an alleged appearance on the Oprah Winfrey show that never occurred. See Steve Ulfelder, "Lies, Damn Lies, and the Internet: Misinformation about Companies," Computerworld , vol. 31, July 14, 1997, p. 75.
23 See Karen Lundegaard, "The Internet Is Playing a Principal Role in Recall of Bridgestone/Firestone Tires" The WSJ.com (August 16, 2000).
24 See Steve Ulfelder, "Lies, Damn Lies, and the Internet: Misinformation about Companies," Computerworld, vol. 31, July 14, 1997, p. 75.
25 See http://www.syix.com/emu/index.htm and Richard B. Schmitt, "Terminix Lawsuit Aims to Mute a Web Critic" Wall Street Journal Interactive Edition, December 3, 1999.