---

Volume 17, Number 1 • January 2000
• Feature •
What's Ahead for 2000?
Prognostications from 13 information industry leaders
---
As we do every year at this time, Information Today has asked a group of information-industry corporate leaders, consultants, pundits, and academics to let us know what they think of the present state of the industry, and where they think it's headed. Their answers range from the serious to the not-so-serious, and we think you'll find them all thought-provoking and entertaining. We'd like to express our gratitude to them all, and to wish both them and you a happy and successful 2000.

—The Editors
---
Bob Ainsbury
Chief Technology Officer
Aeneid Corp.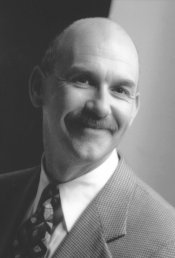 I like predictors. A sore throat portends a cold. A smiling daughter means a request for money. A smiling son … well, you get the idea. To understand what's going to be influential in the coming 18 months, you have to look at signs from the last few months.
From my vantage point, there are three important symptoms or clues. First, new search technologies are making it easier to find high-quality information; just look at the amazing popularity and growth in companies like Google, Ask Jeeves, Direct Hit, and (of course) Aeneid. Second, professionals are leaving custom information applications and services to use vertical portal search services. Doctors are going to Adam; IT professionals are using CMP's Planet IT; etc. Finally, a new breed of Internet company is surfacing—companies that provide the infrastructure, services, and plumbing to allow the .com front-line companies to focus on their customers. So, the third emerging trend is that (behind the scenes) Internet information providers are servicing the information needs of vertical portals.
Those are the clues.
The basic diagnosis: Web-searching systems will rise to new heights. Professionals will flock to industry-focused Web sites to gather information. These professionals are very attractive to advertisers and sponsors. The stakes are high. Professionals, however, have zero tolerance for poor retrieval performance, and as they move to the Web to satiate their information needs, search engine companies will be forced to improve their offerings. But which technology will prevail? Link analysis is good for established information topics, as is click analysis. Domain-restricted searches are great for new topics. Profiling to monitor a user's information interests and proclivities can yield great results, but is only good for established customers with some behavior history.
Most information start-ups have specialized on one or more of these information retrieval sciences. Lets face it, finding the right document from a corpus of 300 million based on two words is close to witchcraft and requires a lot of dedicated research and development. The problem these companies face is that their singular approach is not effective in all situations. A cocktail of different retrieval approaches needs to be applied to every situation. The result? Search companies will be forced to consolidate through acquisitions and partnerships. The outcome will be some awesome search-and-retrieval technologies offered by a few titans.
As more and more quality information is delivered to more and more professionals on the Internet, information overload will take on a new profound meaning. You ain't seen nothing yet. To offset this looming reality, a new class of software will emerge that will pervade the information-gathering landscape at warp speed. Namely, information monitoring and notification. In simple terms, these applications look for changes in information and notify you when the information changes. And so, this final prediction—"You've Got Updated Documents"—will be a new movie starring Meg Ryan and Keanu Reeves.
By the way, a smiling 4-year-old son either means he has spread jelly all over his bedroom, or he has set fire to the cat.
---
Susan Feldman
President
Datasearch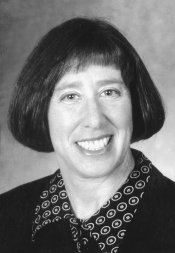 The greatest paradox of the Information Age is that the information industry is fighting for survival. Perhaps this is because it is harder to rethink how to do things than it is to invent them from scratch. We have been forced to scrap systems, processes, habits, and assumptions that are ingrained. Publishers are no longer the only conduits for publication. Abstracting-and-indexing companies can't normally deliver text, and, because they are so labor-intensive, they deliver their products too slowly for a world used to instant gratification. Librarians no longer guard the information gates. The result has been chaos.
While more reinventing is certainly on the way, it appears that we have begun to understand the new information landscape. The old roles may be gone, but there is an even greater need for our skills and products.
Tomorrow's smart information company will get rid of the barriers it has erected to finding any information, anywhere. Instead, it will present the knowledge worker with a set of integrated information tools that search its own and others' sources seamlessly. These tools will enable a user to retrieve and manipulate information without needing to know the ins and outs of each software application. In the next few years, here are some things to look for:
Full natural language processing systems that invite questions in complete sentences. They will find ideas no matter which words describe them. As we move to new generations of searchers, command-based systems will die.
Specialized, but integrated information tool sets for different kinds of information needs: quick facts and statistics, broad subject overviews, summaries, data mining, and decision support
Multiple input and output modes: voice interfaces, voice-to-fax, e-mail, or visual output, and vice versa
Interactive visual tools for understanding and handling large retrieved sets of information
Integrated desktop systems with intelligent agents to monitor, filter, or find patterns in information. These will adapt automatically to the user's needs and work patterns
Concept and vocabulary mapping for searching across multiple domains or multiple languages
Improved interactive search engines that offer help in query construction and multiple output options
Intelligent use of cognitive science and good graphics
Embedded automatic utilities for protecting copyrights, tracking royalty payments, and transferring fees directly to authors and publishers
Sane, predictable, and reasonable price structures for access to information
Where does the information professional fit in all this? In the center. As nonprofessionals become more information savvy, they realize that making sense out of today's confused information abundance takes more time and expertise than they have. We see a growing demand for people with the skills to classify materials. Information professionals are becoming advocates for usable systems. They know how hard it is to find information, and can use their own experienced confusion to test systems and make them understandable. End users also recognize that asking the right questions in the right places demands unusual training and abilities. We see the kinds of questions we handle changing and becoming more demanding. The information professional of the future will become the information sense maker.
---
Edwin Addison
CEO
Powerize.com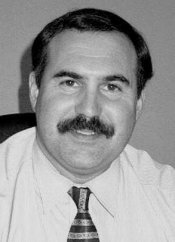 This year will mark the continued evolution of the traditional information service providers through the application of innovative pricing, delivery, and content models. New contenders and partnerships will contribute to a redefining of the online information industry. Driving this is an information-starved marketplace that cannot locate the information they need through mainstream search engines. For smaller start-ups with proportionately smaller budgets, subscription-based services are not an attractive option.
If the last year is a good indicator of things to come, we'll see a growing trend in premium content being supported by ads and e-commerce.
Here's what else we should expect to see:
Research-enabled applications that focus on the organized and personalized delivery of research results based on user-specified topics and keywords
Content providers partnering with software developers to provide clients with personalized, automated, and in-depth research results. Advanced research-agent services will find and organize personalized research results into folders based on user-specified topics and keywords
Merging of e-commerce and e-content
Those with specialized information, but little experience in the sale of information, will form alliances with established information industry players. For example, a trade association may partner with Powerize.com to provide content to specialized markets. Such an alliance would serve as a platform for e-business that leads to the sale of associated materials such as books, reports, and custom research assignments. The links between business partners will become a revenue source. These new channels will underwrite the source of content, providing public access to premium information sources.

Pairing of online content providers and enterprise information portal vendors. As their product becomes commoditized, corporate portal software developers will partner with online content providers to deliver a turnkey solution to customers. Companies will pay the sponsorship fees for content services to bring together information and productivity tools relevant to corporate users.

More contenders in the online information industry will drive costs down and increase the availability of premium content for free.

To differentiate their offerings and keep up with increasing demands for targeted, relevant search results, high-traffic ISPs will likely offer premium content for free or for a fee. Traditional online information providers will be forced to change their business models. No longer will revenues be based on subscriptions and the sale of content, but through ads, partnerships, or e-commerce-supported content.

New role for corporate librarians. As corporate personnel rely on the Web for information, corporate librarians will advise end users how to achieve the best results. Corporate information resource centers will then be better equipped to concentrate their human and financial resources on more rigorous research projects.

As the number of Web sites grow, online information will become a key differentiator. Information content will be used as a means to attract and keep visitors—and generate revenue. We at Powerize.com look forward to sharing and adding to the excitement.
---
Dick Kaser
Executive Director
National Federation of Abstracting & Information Services (NFAIS)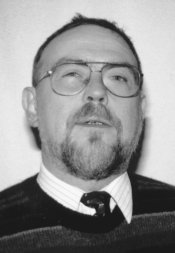 We've all spent so many years focused on the arrival of the year 2000 that I find myself wondering what the next benchmark will be. Aught two? Aught three? Aught five? What will the crisp new, single-digit years of a brand-new century bring? Harmony, or chaos?
I am reminded that when the Berlin Wall fell and then the U.S.S.R., some celebrated the end of repression, while others stood back and fretted about the coming instability, which a decade later is still with us. In publishing circles, technology has in recent years torn down the barriers to entry. Almost anyone can be a writer, editor, publisher, and distributor of information now. Almost everyone can build an index, create a search machine, and offer online access to a digital collection of stuff.
Some hail all of these developments as a great liberating force. No longer, they say, will publishers control what gets published. No longer, they say, will those government agencies who funded research have to depend on the private sector to see that it gets independently peer reviewed, published, and distributed. No longer, they say, will the research community have to buy back its output from a third party. No longer, they say, will there need to be a price for information at all.
Though the walls to publishing have fallen, is intellectual freedom actually on the other side?
When the last century turned, it was Marxist economic ideas that were in vogue. But as the century ends, the free-market economy is anything but dead, and the only socialistic idea that seems to remain is that all information should be "free" (of price) to everyone, which is a profoundly different notion than the democratic ideal that information should flow "freely," meaning "without government control."
The walls to publishing have fallen, which may indeed be some cause for egalitarian rejoicing. But I am sad to see that instability, confusion, and uncertainty are also aspects of the changing publishing power structure.
I am sad in particular to hear commercial publishers being branded as "greedy, capitalist pigs," for the private sector has done much in the past to advance the world of the intellectual and has invested greatly in the production of high-quality services that have led to the advancement of both scholarship and industrial R&D.
I am sad to foretell that over the next few years we will see increasing conflict, animosity, and even hostility between the private and public sectors in what may turn out to be a war over de facto control of the press.
The next few years will tell whether we, as a society, end up with a free press, meaning a press free of government control and able to compete and sustain itself in the marketplace of ideas; or whether we wind up with a public press, meaning one paid for and controlled by public and publicly funded institutions able to set an artificial market price that puts private-sector publishing effectively out of business.
---
F. Dixon Brooke Jr.
Vice President and Division General Manager
EBSCO Subscription Services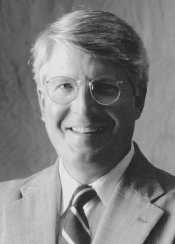 The World Wide Web has become the principle platform for today's newest publishing initiatives. Researchers and end users have come to expect immediate information from a range of electronic resources that offer convenient searching functionality, results with easy linking capabilities, and valuable content tailored to specific areas of interest.
As I look at the year ahead, I see publishers continuing to digitize their content and improve access through more partnerships with aggregators. Publishers will be paying extremely close attention to end-user expectations as the year progresses. We will see more migration from print to electronically published material as the publishing community continues to seek economically viable solutions for electronic information delivery.
Managing this migration are the librarians, knowledge managers, and other information providers. They understand end-user expectations and are themselves developing models for access to the information that their user groups demand. Their challenge is to build quality collections of information that are affordable for their institutions and easy to use for their user communities.
Publishers, subscription agents, database developers, and information providers are forming partnerships to find solutions that will satisfy the end user. EBSCO listens to its customers to learn what their researchers and end users want. Taking customer recommendations into account, we have integrated all of our Web-based services into a consolidated information-delivery service for librarians and end users. EBSCO's future plans require close working relationships with publishers, customers, and other nontraditional partners.
Information delivery involves developing a collection that best meets institutional requirements and integrating this collection with periodical full-text databases, electronic journals, and individual article delivery. The ideal information-delivery model provides access to all of the above on the desktop. In 2000, we will see more interesting partnerships developing to provide this kind of customized information delivery.
---
Robin Peek
Columnist, Information Today
Associate Professor, Simmons College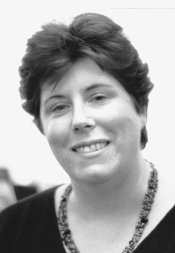 The Web is no longer a phenomenon; rather, it is a part of life. As such, it is undergoing a very real-life reality check. The days when any bright kid with a good idea and a decent server could become a millionaire have passed. Feisty, innovative newcomers like Amazon.com have rapidly made the transition from a scrappy e-commerce visionary to a virtual Wal-Mart. Call it the dot.com-ification of the Web.
As a result of dot.com-ification, the actual number of pages will grow, particularly worldwide, but the number of entry locations will shrink in 2000. The dot.coms are in for the very real fight for their virtual lives. Once the results from the holiday season are tallied, I predict that some dot.coms will fall like needles from a Christmas tree. Like brick-and-mortar retailers, the dot.coms are going to have to decide if they can make it to next December, when retail traditionally earns much of its annual profit. As the commerce sites shut down, further consolidation and partnering will accelerate among the survivors.
As the number of Web retailers and content providers merge and disappear, the advertising revenues generated by the dot.coms will shrink. (How many online retailers can really be supported? In the battle of virtual bookstores, for example, Borders.com already seems a historical footnote.) With fewer new-media properties, there will be reduced advertising revenues for both traditional and new media.
Information content providers will face additional challenges. The definition of quality takes on new dimensions when the best—and most expensive—becomes free. If Britannica.com, at the top of the encyclopedia food chain, can make its new encyclopedia vortal model work, how many people will purchase any encyclopedia—print or electronic? How many encyclopedia vortals can the world really need—and also support? And why would we need lesser-quality products like Grolier's or Encarta?
Quality will become the key issue as the use of targeted delivery, more sophisticated demographics, and an emphasis on vertical (vortal)—rather than horizontal (portal)—markets heightens. Many traditional information products have not yet fully realized the extent to which they still have to reinvent themselves, if they hope to survive.
This may seem like a gloomy and perhaps somewhat painful prediction for the near future, but the Web's honeymoon period is over. However, I also predict that there will be a renaissance period once the Web catches up with itself and broadband and Internet2 more fully kick in.
---
Joe Reynolds
President and CEO
Bell & Howell Information and Learning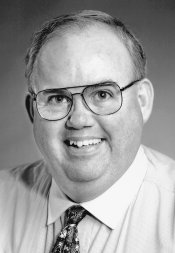 The Internet has created a global community that is brimming with opportunities. The boundary lines dividing countries, cultures, and even information providers have blurred. We are a community of information users who rely on each other. At Bell & Howell Information and Learning, we're taking steps to meet the needs of users worldwide. Our recent acquisitions of Chadwyck-Healey and IPI (an information distributor) will provide greater opportunities to integrate, create, and distribute quality products via the Internet that meet users' expanding needs for information.
Users increasingly need access to materials beyond print-based media. With the proliferation of quality information now published directly to the Web, truly comprehensive information products must include links to these sites. We envision a single query/search that will provide end users with both proprietary content from our publishers as well as the absolute best quality content available on the Web. This will allow our customers to find what they need with a single search. We expect to unveil "Best of the Web" components midyear.
In addition, demand is growing for non-English-language materials. We are actively pursuing relationships with more international publishers. The successful integration of English-language materials with local-language materials will bring about true globalization of information. Many of our customers are using front-end tools like ProQuest SiteBuilder to build dynamic Web pages with local language and content, as well as our primarily English-language content.
As an industry, we've done a good job of providing information services that meet basic needs. Now it's time to take another step: meeting individual information needs of learners, teachers, faculty, researchers, and librarians. The power of the Internet allows us to define and deliver information in a much more precise and targeted way than ever before. Information is at the center of the learning process. You will see many new products, services, and applications targeted specifically to undergraduate and graduate students for their coursework, as well as to college faculty to give them the tools they need to be effective online teachers.
The information explosion also provides the opportunity to create a better sense of community among those with common interests. A challenge for the coming year will be for providers to step beyond their traditional role as purveyors of information and to help facilitate the sharing of information among users. Whether by subject area, technical need, or area of concern, we are working to develop products and services that meet the specific needs of user groups and allow them to interact in a way that enriches the learning process. The day of the listserv will be far behind us as the primary means of communicating and sharing information and feedback. We will be launching new communities with a variety of services and functionalities for research librarians, archivists, collections specialists, faculty by discipline and interest, and students.
The coming year will bring information users and providers more changes, greater access to information, richer content, more innovative resources, and interactive platforms to share ideas and innovations and issues. We look forward to the challenges!
---
Tom Hogan
President
Information Today, Inc.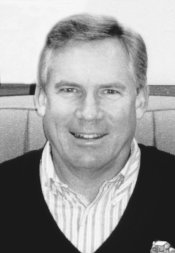 I've heard the term "business model" so many times over the last year or two that the hair on my neck stands up whenever I hear or read those words. I often want to substitute the word "fantasy" for "model" when I hear someone speak about a revolutionary approach to doing business.
Having said that, I feel compelled to address the subject of business models in my attempt at predicting what lies ahead.
Advertising model: I'm sorry, but the Emperor really has no clothes. 1999 was the year that business start-ups discovered advertising as a source of revenue. It was as if just saying they would support their new enterprises through the sale of advertising would make it so.
Now, I should say that I have nothing against advertising. Indeed, about a third of our company's revenue comes from the sale of advertising, both in print and on our Web site. But most of the people who are saying that they will support the delivery of content—i.e., information—by selling advertising on their Web sites have never sold a nickel's worth of advertising in their lives.
I have to tell you that it's really, really hard to convince someone to spend hard-earned dollars to rent empty space to deliver a company's message, whether that empty space is in a printed publication or on a Web page. And there are only so many ad dollars to go around.
Publishers that sell advertising spend lifetimes making sure that their audiences are just the right audiences that their advertisers want to reach—fine-tuning their editorial content and their circulation marketing to ensure that readers and advertisers are a good fit for each other. Can those who want to deliver information products over the Web make the same claim? And don't tell me one eyeball is the same as any other eyeball—it isn't.
Then there's e-commerce. If advertising doesn't work, some content companies say, then we'll make a living selling products, like Amazon.com does. If we have a database of U.S. patent information, for example, then we'll sell all sorts of merchandise that people who are interested in doing patent searches will want. This will surely support our information company.
If you're convinced that selling advertising is difficult, I would like to put forward the thought that selling merchandise is even more difficult. Now you're asking the visitor to your Web-based information service or database to forsake the ways he or she has always acquired products and turn to you for all their daily needs. They came to you for information, and they leave with a shopping cart full of products. If you had to bet your life savings on such a business model, would you do it?
How about we go back to basics? I'm a firm believer that people are willing to pay for good information delivered in a timely and convenient manner. I know it costs me money every time I dial 411 for a phone number, and I know I could get that same number for free in the phone book (if I can find the thing and if I have the time), but I call 411 anyway.
I don't subscribe to the paranoiac idea that people have come to believe that all information is now free on the Web and therefore I have to find a way to offer my information for free or almost free—the new "business model." I don't think that this is a business model at all. I think it's a prescription for corporate suicide.
So here's my prediction (finally, you say). I think that this year will be the year in which suppliers and users of information begin to realize that information is just like everything else in life—that is, you usually get what you pay for.
Many information companies have sold themselves short and caved into pressures to lower their prices—to a point where they can't afford to add the value that brought users to them in the first place. I think the pendulum will begin to swing back in the other direction in 2000, and the information industry will once again embrace the challenge of adding value to the content it provides. I believe users will applaud these efforts and support those companies that offer solid, reliable information at a fair price and in quick and easy-to-use delivery platforms.
How's that for a revolutionary business model?
---
Allen W. Paschal
CEO
The Gale Group
What's in store for the information business in 2000? Lots of new faces, for starters. Numerous publishers are finally getting their "new media" acts together, and they'll be developing brands and building direct-to-consumer ties, bypassing the intermediaries of old. Also, we're already seeing entrepreneurs bringing to market new approaches for offering and integrating professional-caliber information resources. Their influence will have a tremendous impact on all of us—not the least of which will stem simply from their energy and healthy disregard for yesterday's rules.
To stay ahead, today's traditional players will have to keep looking for ways to add value, and to help users integrate information into their day-to-day lives.
I think the big question we all need to ask is this: What will we be doing when bandwidth gets dirt cheap, and there's Web access in as many homes as there are now telephones and televisions?
In the library and educational markets where Gale Group is largely focused, we see our immediate tasks as building new online services that are truly transformational tools for the library patrons and students we serve. That's in part because libraries—from the public one on Main Street to the university campus—will go through a process of redefining themselves. We want to be a catalyst for making that process positive. That means offering new, more sophisticated, but also more end-user-friendly services that integrate different types of reference and research, both aggregated from others as well as produced in-house. It also means helping our buying organizations use information as a platform to build communities among students, parents, teachers, and administrators, for example.
The big picture: We're moving from a supply-push model in the information industry (where we have concentrated on the information we could collect and produce) to a "demand-pull" approach in which the needs of users dictate what we offer.
The new orientation on understanding the needs of our users reminds us that the new year symbolizes a new phase of the online revolution. Wiring every classroom, library, or home doesn't mean much anymore because it's not novel. It will happen. Now we must help our downstream constituents utilize the online resources to do great things—to transform themselves. And if we don't, someone else will.
---
Timothy M. Andrews
President and CEO
Factiva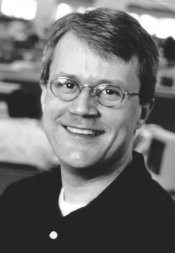 The appetite for online interactive information exchange has never been greater. We have arrived at one of those key moments in the developmental timeline of civilization, when technological advancement has once again redefined the expectations of the worlds we live and work in.
First and foremost, language is no longer a barrier; the globe has become a local network. During this year, and forever beyond, online content will be delivered in the language and dialect of the user requesting that information. To some degree it's already happening, but only in limited application. Entering this new millennium, multiple-language delivery is a high priority for global providers. While this linguistic capability may have seemed a futuristic fantasy just a few short years ago, today it is a necessity, a norm, for reaching, impacting, and conducting business with a worldwide audience. Perhaps a nice byproduct of this online feature is that more people may become fluent in second and third languages through increased usage of what is really the ultimate interactive language lab: the Web.
We have already witnessed and will continue to see mergers, acquisitions, and partnerships that make information companies stronger and better equipped to deliver the products and services our customers have come to expect.
Our new company, Factiva, is the result of the merger announced last year between the businesses of Dow Jones Interactive and Reuters Business Briefing. More such alliances will follow during the year 2000 and beyond with the customer ultimately benefiting from these cooperative efforts. It's all about the customer.
Intranets will continue to develop, becoming the primary marketing vehicle for reaching corporate America's captive audiences. Entire industries will grow up and around the sponsoring, designing, and servicing of intranet sites. Advertising expenditures will exceed everyone's expectations, as niche marketers embrace intranet programming as the newest darling for strategic communication to qualified, employed audiences.
Content credibility will become the focal point, the rallying cry, for much round-table discussion and many scholarly articles among information theologians concerned about the reliability and integrity of the knowledge being disseminated to the world. Information providers and search engines will be challenged to target audiences with focused areas of interest. These providers will increasingly add popular, specialized, and obscure—but relevant—sources, information, and sites to their content catalogs. At Factiva, we're continuously identifying and adding new, valuable sources—both from third-party providers and publishers and through our Web Center, which identifies and allows subscribers to search relevant Web sites important to business decision making.
In 2000, and in the years to follow, we are in fact entering a brave new world of advanced living through technological application. And the information industry, all of us, will continue to play a vital role in this global transformation. Happy New Millennium.

---
Dan Wagner
CEO
The Dialog Corp.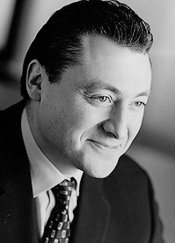 1999 has shown once again that the global online information industry is one of the most dynamic, both in terms of the players involved and the technology available. During 2000, this dynamism will accelerate.
My first prediction is among the easiest: The Web will continue to see explosive growth, presenting organizations such as Dialog with tremendous opportunities. What will change is the ways in which users will access the Web, such as over mobile phones, personal digital assistants (PDAs), and television screens.
I also expect 2000 to see a return of an old "hot" topic: Information Overload, an issue that raises its head every few years. As increasing numbers of end users access the plethora of "free" information available over the Web, they will start to wonder why they aren't getting more from this vast amount of information and the time they are spending online. They will start investigating what they can do about this information overload. As we have seen in the past, information industry vendors such as Dialog will be presented with new opportunities to reach a wider customer base. Some will achieve this through the launch of new online information products, as we have done with our Internet portals. What differentiates Dialog, of course, is that we also offer search technologies, such as our new k-check utility.
The same view will also become more prevalent within organizations, as companies adopt the Web platform for internal use. This demand for corporate intranets will force knowledge management to evolve from theory to reality, and industry players will need to be ready to meet the demand for quality products that deliver relevant information to the right people but prevent internal information overload.
Our customers—information professionals around the globe—have an unparalleled chance to take advantage of this situation and, if they wish, change their roles within the organization. Whether an information professional needs the classic command-language searching of DIALOG or knowledge management tools, we will continue to be there to help them.
Indeed, the solutions we offer our customer base have continued to evolve. Our leading-edge products are even more powerful and simpler to use, from our toolkits to our new k-working software range. This is imperative as we strive, working in conjunction with our existing customer base, to reach every single desktop within corporations.
It has been proven that companies can operate more efficiently, more effectively and that information can be turned into knowledge. To deliver competitive intelligence in the 21st century, companies will need both the tools and the commitment to stay ahead of the game.
My wish for 2000 is that organizations around the world will look at the knowledge management solutions available, then take a long hard look at their current corporate cultures, and start to make changes if they haven't done so already.
Individual organizations must commit to the drive and the discipline of knowledge management; Dialog can provide the best tools on offer. These are the ingredients for success in the new year and well beyond.
---
Stephen Abram
Vice President
Micromedia, Ltd./IHS Canada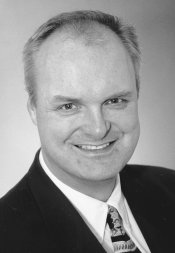 After years of Y2K-bug planning, we're now here and the Western world has survived. Sadly, we'll spend a lot of this year doing Y2K repairs on the global infrastructure, especially in the Third World. It's now very clear just how dependent we are on a global economy. So, here's the end-of-the-limb view:
Venture capitalists' interest in the Web wanes. The venture capitalists will tire of Internet start-ups and the information industry. Venture capitalists love fast growth and greed—the slightest inkling that a plateau is arriving and they're on to the Next Big Thing faster than a trophy wife pulls out her gold card. The plateau will be a seemingly imperceptible drop or rockiness in the IPO market in 2000. IPOs are the venture capitalists' exit strategy, and, backed into the corner with no exit, they retreat, allowing mainstream publishing and media conglomerates to snap up the best of the best and ornament themselves with the best of the E's: e-business, e-commerce, and e-tailing. Their stocks climb big time. Venture capitalists then move on to bioengineering and start funding attempts to build wealth from the human-genome business.
More shortages, but not of code geeks. After years of dealing with programmer and systems pro shortages, the geek masses are now freed from boring Y2K rewrites. This is a cathartic release, and they're desperate to try something new and abandon their 18-hour days—anything from a Y2K-repair adventure in the Third World to changing jobs more often for greater excitement. Those of us in the information industry find ourselves competing for e-labor with intranet-enabled customers who also want to build something exciting. Unfortunately, the skill that is in short supply is librarians, including indexers, abstracters, catalogers, and classification experts. Suddenly they're renamed taxonomists, lexicographers, metadata pros, and intranet ontologists, and they're paid at a big premium as the for-profit sector attempts to extract them from their public-sector sinecures.
Patents and the introduction of rigor. The first salvos in the battle to bring discipline to the Wild Wild Web are upon us. This is a sad thing to the explorers and pioneers of cyberspace, but it had to happen sometime, and, alas, Internet time demands speed. The fairly recent introduction of new types of patents for business processes is forming the basis for a new knowledge-based economy. The patents, new and proposed, for GIFs, click and sell/buy, Northern Light's foldering, or for Powerize.com's "stickiness" business model are all indications that the Web world is maturing as a business ecology. Watch this year for more patents in the areas of copyright and rights management, e-commerce, e-business, and i-business. Watch for big lawsuits, too. You're not really Somebody until you're important enough to sue.
---
David Seuss
CEO
Northern Light Technology, Inc.
Looking back at the year 2000, the survivors in the information industry were glad the year was over. The year 2000 experienced no major crash due to the two-digit year coding in old computer programs, but rather, human behavior became odder with each passing month.
For example, take company naming. As the prior year had closed, Dow Jones Reuters Interactive dropped the two strongest brands in the information industry from its name in favor of "Factiva." During the year 2000, they learned that "factiva" is the feminine form of the word "factoid," which means "random fact of no consequence." Desiring to rid itself of comical connotations and in an attempt to jump on the e-commerce bandwagon, Factiva then changed its name to E-Dow, or Ed for short, and personified the service with a spokesperson referred to as "Mr. Ed."
Upstart Northern Light also got into the name game before the end of the year 2000. Responding to criticism that its URL was too short and too easy to type, Northern Light changed it to http://www.thesearchengineandbusinessresearchlibraryformerlyknownasnorthernlight.com.
As the year progressed, people behaved curiouser and curiouser. AltaVista, no longer content in claiming it could answer questions that it couldn't, or that it had indexed 90 percent of all Web sites when it hadn't, stated that it had also indexed 90 percent of all future Web sites. By the end of the year 2000, AltaVista included over 300 non-search-related services allowing you to check your pet's horoscope, be sent a reminder to change the oil in your lawn mower, or watch a Webcast of every careful toothbrush stroke of a dinosaur dig. The search box got so lost in the user interface that the national TV game show Who Wants To Be a Millionaire? awarded its first $1 million prize to the lucky contestant who could find the search box on AltaVista's home page. An AltaVista spokesperson was asked by a reporter from Information Today why AltaVista had stopped correctly parsing compound Boolean expressions when it unveiled its new shopping-oriented portal back in 1999. The AltaVista spokesperson responded, "What's Boolean again? I am sure somewhere on the site you can buy a Boolean if you need one, and at a good price, too."
The most innovative year-2000 marketing campaign debuted when Powerize.com introduced a new business model in which content suppliers would pay end users to view their articles. Leading publications from every industry clamored to be part of the new plan, saying, "We've been earning far too much on our proprietary content; it's time we gave something back to the public."
As the year 2000 closed, a young entrepreneur in California had a brilliant new idea completely novel to his generation, and became the new millennium's first gazillionaire when his company slapped together a prospectus and went public. The brilliant idea: a nationwide network of buildings where copies of books and magazines would be stored for public use.

---