---

---
EXHIBITORS
---
Academic Press
Access Innovations, Inc.






The AccuNet

TM /AP ® Photo Archive is the most comprehensive archive of historical and contemporary pictures available to K-12, colleges, and public libraries. More than 325,000 Associated Press photos on the Internet. All Photos come with a full descriptive caption and are reproducible on an ordinary printer. Responds to natural language queries and can conduct Boolean searches. During a recent pilot study in schools, students raved about the AccuNetTM /AP ® Photo Archive. "Makes purchasing pictures unnecessary and there's no need for a hard copy picture file. I used it extensively." (Peggy Benjamin, President, Pennsylvania School Librarians Association). The AccuNetTM /AP ® Photo Archive is presented by AccuWeather, Inc.


AccuWeather, Inc. • 385 Science Park Road • State College, PA 16803 • (814) 235-8600 • ap.accuweather.com




Exhibit Hours

Tuesday, May 12, 1998
10:00 AM to 6:00 PM
Wednesday, May 13, 1998
10:00 AM to 6:00 PM
Thursday, May 14, 1998
10:00 AM to 4:00 PM


American Business Information
American Institute of Physics
American Mathematical Society
American Society of Health-System Pharmacists




KnowledgeSpace is a new Internet service from Arthur Anderson, designed by and for business people, to improve information efficiency and personal productivity. The service helps business professionals diagnose critical business problems and develop operational improvement ideas; stay current on competitors, customers and business opportunities and facilitate innovative problem solving through networking.

KnowledgeSpace integrates all necessary business process improvement tools-news, analysis, benchmarking, competive research and communications-in one place. It also offers dedicated subscription services customized to meet the needs and interests of specific business communities including: chief financial officers, internal auditors, and the oil & gas and telecommunications industries.








Established in 1959, Ashridge is a world-class executive and organization development centre. More recently, it has been held up as a benchmark for its innovative online executive learning service, Ashridge Online, which combines the use of corporate intranets, the Internet, and CD-ROM. Launched in September 1996, Ashridge Online offers 360 degree assessment, self assessment, coaching feedback, electronic learning guides, business information, executive learning forums, and interactive multimedia learning. Demonstrations and further details of these services are available on our booth.

Ashridge Online • Ashridge Management College • Berkhamsted, Herts, HP4 1NS, U.K. • +44-1442-841217 • www.oll.ashridge.org.uk



ASEC International
Associated Press (The)
Axonix Corporation
Baker & Taylor
Barcode Systems, Inc.
BIOSIS
Blackwell's Information Services
BPI Communications




Bureau van Dijk is a leading publisher of international company information databases, specializing in financial products and full-service marketing directories of companies and banks. Our most popular products include AMADEUS (200,000 public & private companies in Europe & Eastern Europe), JADE (100,000 Japanese companies), BANKSCOPE (10,000 worldwide banks / working with Fitch IBCA), GLOBAL RESEARCHER (worldwide public companies / an association with Disclosure), FAME (over 200,000 British companies) and DIANE (more than 250,000 French companies). Bureau van Dijk products present official financial accounts, ownership / subsidiary details, business descriptions, and ratings within an easy-to-learn, search and analysis software.


Bureau van Dijk • 55 Broad St. • New York, NY 10004 • (212) 797-7120 • www.bvdep.com



Cambridge Scientific Abstracts
Carl Corporation




The Carson Group is an unparalleled leader in providing global capital markets intelligence services to the financial community. A large number of the world's leading investment bankers, investment managers and other top financial professionals trust and rely on Carson's Capital Markets Intelligence shareholder and mission-critical decision-making software for around-the-clock banking and trading activities. Our recently introduced GEO (Global Equities Online shareholder database application) is the premier ownership information tool, combining the most up-to-date 13F portfolios with global fund holdings and fundamental data on 54,000 companies worldwide along with verified biographical and contact data on more than 20,000 buy-side professionals, all in the most versatile and robust application available. Another hot new product is Carson's customizable Who's Who road show dossier pages, which are being employed by numerous investment banks in IPOs and secondary offerings.

On the corporate front, when it comes to building and protecting capital values, Stock Surveillance from Carson is an indispensable source for up-to-the-moment shareholder information and market intelligence. This is best reflected in the depth and breath of our client roster which includes a majority of the Dow 30 companies, as well as many small to midsize companies.





The Carson Group • 156 W. 56 Street • New York, NY 10019 • (212) 581-4000 • www.carsongroup.com


CatchWord, Ltd.
CDA/Spectrum
Chemical Abstracts Service - CAS




Claritas Inc. is the leading industry provider of demographic and consumer marketing information for businesses. Claritas Connect for Windows provides easy and inexpensive online access to over 100 databases and reports to use in targeting and analyzing your markets. Access population estimates, workplace population, consumer expenditures, healthcare supply and demand, lifestyle segmentation, crime estimates, business lists, mapping files, and more! Check out our Internet version of Claritas Connect at http://connect.claritas.com/. Either version of Claritas Connect ensures you access to the precision marketing data your need—24 hours a day!


Claritas, Inc. • 53 Brown Rd. • Ithaca, NY, 14850-1296 • (607) 257-5757 • www.claritas.com






COS offers complete information solutions to universities, corporations, libraries, and societies, through superior database technology on the World Wide Web. COS Expertise and COS Funding Opportunities are comprehensive, international databases of current research activities and funding award information. Key bibliographic databases, including GeoRef, Compendex and Medline, are available with a high-end, Web-optimized search interface. In addition, COS specializes in full-text journal publishing and distributed authoring tools that create scientific communities on the Web. For more information about Community of Science, visit our home page at http://www.cos.com.


Community of Science • 1615 Thames St. • Baltimore, MD 21231 • (410) 563-5382 • www.cos.com


Conference Board (The)




CorpTech — producer of the EXPLORE Database, winner of 1996 Best CD-ROM Directory award from the National Directory Publishing Association, 1997 Best CD-ROM from Cowles/SIMBA Awards for Excellence in Directory Publishing and termed "A must-have tool for high-tech sales" by OnLine User Magazine — is America's most comprehensive source of information on 47,000 high-tech companies. National, regional and custom data are also available in directories, reports and online at www.corptech.com. Companies profiled are listed by CorpTech's unique coding system encompassing more than 250 major technology codes, further divided into 3,000 product codes. Comprehensive profiles (updated annually and verified in writing) include employee figures and growth rates, annual sales and export activity, key executives, company description, detailed product listings and e-mail and Internet addresses. Winner of the "Outstanding Information Product Award" for the CorpTech Directory of Technology Companies.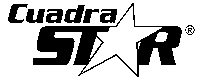 See new STAR/Libraries for Windows, with both a MARC and non-MARC Web OPAC, and the latest GUI tools for customizing your application. A special module of pre-defined tasks can be used to manage/track the fulfillment of users' online requests. With the Cuadra STAR search engine and unique Web interface, you have the choice of customizable Assisted and Professional Search interfaces, with links to your vocabulary aids and other databases, plus options for applying fuzzy logic and relevance ranking. And, with the same STAR core technology and ready-to-use applications, you can manage records, museum collections, archives, images, and other special collections.


Cuadra Associates, Inc. • 11835 W. Olympic Blvd., Suite 855 • Los Angeles, CA 90064 • (310) 478-0066 • www.cuadra.com



Data Research Associates
DataMonitor
Dataware Technologies,Inc.
David Vine Associates, LLC
Derwent Information
Dialog Corporation (The)
Disclosure Incorporated
Dun & Bradstreet




EBSCO Information Services provides corporations and libraries with complete access to information regardless of format. Our integrated information services include:
print and electronic serials management from the worldUs largest subscription agency
index/abstracts and full text databases via CD-ROM or online through EBSCOhost®
full-service document delivery
EBSCO representatives are supported by an electronically linked network of 31 offices located throughout six continents. Our unique approach to integrated information management offers a single-source solution for libraries and users to identify information needs, acquire and access information and manage the process to control costs and maximize coverage. Visit us at http://www.ebsco.com.


EBSCO Information Services • P.O. Box 1943 • Birmingham, AL 35201-1943 • (205) 991-1181 • www.ebsco.com


Economist Intelligence Unit
Electric Library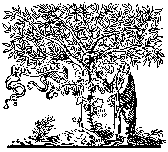 Elsevier Science is the world's premier provider of scientific, technical and medical information, with publishing offices in New York, Amsterdam, Oxford, Shannon and Lausanne. Our products include journals, books and online databases, as well as electronic products on the Web, online and on CD-ROM. Our searchable catalog of products, the Elsevier Science ContentsSearch service, and a variety of other offerings can be found at our Web site (http://www.elsevier.com). Be sure to visit us at Booth #230.
Elsevier Science • 655 Avenue of the Americas • New York, NY 10010 • (212) 989-5800 • www.elsevier.com


Setting the standard of excellence for modern library automation, the SMART DESIGN of Voyager, ImageServer, and Citation Server provides unparalleled flexibility, phenomenal speed and unprecedented functionality. Taking advantage of the latest technology including Microsoft Windows, Oracle, the World Wide Web, and new standards in client/server computing, Endeavor is the SOLID DECISION for libraries of every size.


Endeavor Information Systems, Inc. • 2200 E. Devon Ave., Suite 382, • Des Plaines, IL 60018-4505 • (800) 762-6300 • www.endinfosys.com


EOS International
Euromonitor International
Federal Filings, Inc.
FIND/SVP
Follett Software Company
Fortres Grand Corporation
Freedonia Group, Inc. (The)

Gale Research




Accurate, accessible, relevant, responsive — Gale's 600 active databases are available in print, on CD-ROM and online to help businesses, students and other researchers solve everyday problems.

With access through GaleNet, an Internet-based subscription service, you can search: Associations Unlimited (440,000 U.S. national, regional, state, and local organizations in all fields), Brands and Their Companies (more than 282,000 consumer brands), Gale Directory of Databases (the most complete product guide to the electronic database industry worldwide) and other essential business information solutions.

Gale Research • 645 Griswold #835 • Detroit, MI 48226 • (800) 877-GALE • www.gale.com



Geac Computers, Inc.
Global Securities Information, Inc.
Grolier Educational




H.W. Wilson, the leading provider of bibliographic, biographic and ready references in print and electronic formats, is 100! With offices in New York and Dublin, the company publishes full-text, abstracts, and index databases over the World Wide Web, on CD-ROM and magnetic tape, and through information partners. More than 40 electronic databases are available from the company. Visit our booth at National Online for free trials, more information, and to help celebrate our centennial!


The H.W. Wilson Company • 950 University Ave. • Bronx, NY 10452 • (800) 367-6770 • www.hwwilson.com


IFI/Plenum Data Corp.




Delivering the Knowledge to Move Ahead with InSite
IAC is helping today's information professionals and their organizations move ahead with more meaningful and robust information services than ever before. The InSiteSM suite of products is tailored to user's most common, pressing business questions whether they are in Marketing, Sales, or IT. The InSite suite features a unique information mapping and linking process to lead even novice users quickly to answers. And it can be delivered through the Internet or intranet with tools to make your life easy. World-class support, flat-fee pricing, superior ease-of-use, and meaningful information. Stop by booth 138 and learn how we can help you move your organization ahead with InSite.


Information Dimensions, Inc.
Information Express
Information Quest
Information Today, Inc.
Inforonics
Infotrieve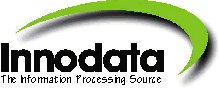 Innodata Corporation is a worldwide information processing company specializing in superior quality data conversion for Internet, CD-ROM, print and online database publishers around the globe. Services include all the necessary steps for product development and data capture: the highest accuracy data entry (99.995%+), OCR and verification, indexing and abstracting, SGML and custom coding, HTML, XML, hypertext linking, applications programming, high volume scanning, and typesetting.


Innodata Corporation • Three University Plaza • Hackensack, NJ 07601 • (201) 488-1200 • www.inod.com


Innovative Interfaces Inc.




The Institute for Scientific Information® (ISI®) is a database publishing company that indexes scientific, medical, and technical information. ISI provides the products and technology that link the key steps of the research process ... from information retrieval to bibliographic management to full-text acquisition. Products such as the Web of ScienceSM and Current Contents Connect™ are essential elements of an integrated research system—one that links ISI data to the primary literature, other databases, and bibliographic management tools. Please stop by our booth to learn more about us, or visit us on the Web at http://www.isinet.com.


ISI • 3501 Market Street • Philadelphia, PA 19104 • (212) 797-7120 • www.isinet.com





Integra Information Inc. provides industry profiles on private company financial performance by SIC code and sales-size range. The profiles are used for benchmarking and understanding how a given company compares to similar businesses.

The profiles, called Business Profiler Industry Reports, are derived from Integra's database of financial information representing 3.5 million private firms in over 900 industries.

Integra provides these reports (3-Year and 5-Year) either through its Business Profiler analytical software or by direct sales of Industry Reports by phone (800-780-2660) or online (www.integrainfo.com).




Integra Information Inc. • 354 Route 206 • Flanders, NJ 07836 • (800) 780-2660 • www.integrainfo.com


Interlingua Linguistic Services, Inc.
International Library Systems
Internet Financial Networks
Investext Group (The)
Iron Horse Multimedia, Inc.
Kluwer Academic Publishers
KnowledgeCite




KnowledgeLink Interactive, Inc. is a Knowledge Broker that uses advanced object-oriented technology to discover, extract, and organize knowledge needed from multiple sources simultaneously, and publishes original intelligent business publications using analytical tools to distill information into knowledge.

PerSavant, a server-based software application that provides a single access point to a world of information where ever it resides, be it the Internet, intranet, online services, or news feeds. PerSavant determines which information meets the userUs needs, selects them for further processing, and then extracts the most applicable knowledge for publication processing into a report, with extraordinary business intelligence and in-depth subject matter.




KnowledgeLink Interactive, Inc. • 901 Elkridge Landing Road, Suite 350 • Linthicum, MD 21090 • (410) 684-3800 • www.k-link.com



Knowledge Max, Inc.
Leadership Directories, Inc.
Librarian's Yellow Pages(The)
L.A. Times-Washington Post News Service




Better information makes for better decisions. LEXIS-NEXIS offers premier sources of national and international news, business information for a variety of professionals and a vast array of legal data. You can quickly and easily check facts, discover relevant news information, find insightful analysis and have access to the most up-to-date legal information. Stop by our booth 141 to see a demonstration of our newest products including Research Manager, Statistical Universe, LEXIS-NEXIS for Business, Xchange and D&B Credit Reports.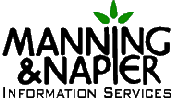 Unlike Boolean and statistically-based systems, DR-LINK looks beyond exact word matches and frequencies of occurrence by understanding the vital underlying meaning of text. It is a true Natural Language Processing (NLP) system that lets you ask questions in everyday language and then returns context-rich documents that answer the implied nature of your question—even a complex one. DR-LINK has the ability to understand nuances like prediction, consequence, and evaluation. Our Information Visualizer lets you see your search results in context and drill down quickly to the most relevant information.


Manning & Napier Information Services • 1100 Chase Square • Rochester, NY 14604 • (716) 325-6880 • www.mnis.net


MARCit, Inc.
Marketing Resources for Librarians
McGraw-Hill Companies
Microcomputer Abstracts




An industry leader since 1974, MICROMEDEX provides current, in-depth environmental health & safety, hazardous materials management, and regulatory compliance information. Based in Denver, Colorado, MICROMEDEX continues to implement innovative integrated technology strategies to efficiently deliver comprehensive information.

MICROMEDEX, the one-stop solution for all your EHS information and technology needs, works with companies to:
increase profitability by proactively managing chemicals
minimize possible adverse chemical events
improve compliance activities to mitigate potential fines
create a safer workplace by providing decision support information
MICROMEDEX, Inc. • 6200 S. Syracuse Way, Suite 300 • Englewood, CO 80111 • (800) 446-8380 • www.micromedex.com


MicroPatent ® is a global leader in the production and distribution of patent and trademark information, providing Internet, Intranet and CD-ROM database solutions. Whether you are gathering and assessing competitive information through newly published patent applications, researching patentability, or conducting a trademark search, our PatentWeb™ and TrademarkWeb provide you with the fastest, most timely and convenient patent and trademark information access and retrieval available.


MicroPatent ® • 250 Dodge Ave. • East Haven, CT 06512 • (203) 466-5055 • www.micropat.com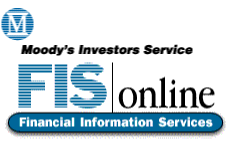 Headquartered in New York, Moody's FIS has been compiling and distributing company information since 1900. FIS leverages its comprehensive database of more than 25,000 companies from 100 countries to develop quality products and services for the global professional research, financial and investment communities. Products are available in print, CD-ROM and online formats. FIS operates sales/service offices in Boston, Charlotte, Chicago, Cleveland, Dallas, Los Angeles, Minneapolis, Miami, New York City, San Francisco, Toronto, Washington D.C. and Tokyo. Docutronics, FIS' information broker, provides premier document retrieval at the most competitive prices.

Moody's Investors Service is the leading debt rating agency and a major publisher of financial information for investors. Moody's is one of three independent companies of The Dun & Bradstreet Corporation, which also includes The Dun & Bradstreet operating company and Reuben H. Donnelley. The Dun & Bradstreet Corporation employs 16,000 people in 37 countries.



National Institute on Alcohol Abuse and Alcoholism (NIAAA)
National Technical Information Service
NewsBank, Inc./Readex
NewsEdge Corporation
Nichols Advanced Technologies, Inc.
Nikkei America
Northern Light




Visit OCLC booth 225 at the National Online Meeting in New York , May 12-14, and learn more about OCLC Reference Services—OCLC FirstSearch and OCLC FirstSearch Electronic Collections Online services, and the OCLC SiteSearch Suite. FirstSearch offers more than 70 online databases, many with full text. Learn about the powerful new FirstSearch Web interface functions. Electronic Collections Online provides Web access to a growing number of journals, currently over 1200 journals from 30 participating publishers. OCLC SiteSearch is a Java-based suite of software to help libraries integrate, access, and build local and remote information resources in a Web environment. See the newly designed common user interface with enhanced multi-database searching and browsing, and full resource integration.

Plan to attend Building and Managing Virtual Libraries on Thursday, May 14, 11:30 a.m.-12:15 p.m.




OCLC Online Computer Library Center, Incorporated • 6565 Frantz Road • Dublin, OH 43017-3395 • (614) 764-6000 • www.oclc.org



Online, Inc.
Open Market, Inc.
Ovid Technologies
Pacific Data Conversion Corp.
Paris Chamber of Commerce
Primary Source Media
Prous Science
R.R. Bowker
Reference Shelf (The)
Responsive Database Services
Retrieval Technologies
RoweCom




Sanderson Computers
The U.S. operations of Sanderson Computers, a proud member of the Sanderson Group of companies, offers an extensive portfolio of application software packages and associated services, including Zebra 2000.
Zebra 2000 is an integrated advanced library management and information system that operates on Windows NT or UNIX platforms. It is a Z39.50 compliant client/server system with a customizable web OPAC. The system supports non-MARC databases such as full-text periodical indexes, archives of historical documents (e.g. genealogy), manuscripts and papers, and collections of artifacts and items along with traditional MARC databases. Records can be linked to images, music tracks, movie clips and Internet URLs.


Sanderson Computers • 450 W. Wilson Bridge • Worthington, OH 43085 • (614) 781-2525
www.sandersonusa.com




Securities Data Company, headquartered in Newark, NJ, with worldwide offices, is the leading provider of global online merger and financing information. SDC's wide array of online databases offer information professionals a comprehensive resource for competitive intelligence as well as market and trend analysis. SDC's products include online databases, print products, and research services covering worldwide mergers and acquisitions, corporate and municipal new issues, venture financings, corporate restructurings and governance, and securities trading information. Considered the industry standard, SDC is a key resource for every financial player, as well as notable publications such as The Wall Street Journal, Fortune, American Banker, and Forbes.


SilverPlatter Information
SIRS, Inc.
SIRSI Corporation
SoftLine Information
Special Libraries Association
Springer-Verlag
Swets Subscription Service
TFPL, Inc.
TimesFax/The New York Times
U.S. Government Printing Office




What will you find on ProQuest Direct®? The content you need, the flexibility you demand, at a price you can afford. Just choose your subject, and ProQuest Direct retrieves the information you need from over 5,000 publications—over half in full text or image, including The Wall Street Journal via an exclusive agreement with Dow Jones. Stop by exhibit #200 for a demonstration of ProQuest Direct, browse www.umi.com, or call 800/521-0600 for more information.


UMI • 300 N. Zeeb Road • Ann Arbor, MI 48106 • (800) 521-0600 • www.umi.com



UPI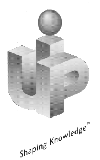 UPI delivers up-to-the-minute, comprehensive coverage of news, world events and features—24 hours a day, seven days a week. Relied upon by journalists and broadcasters for over 90 years, UPI gives you instant access to US/World News, Business & Finance, Politics, Sports, Science, Religion, Entertainment, and more. With thousands of stories, bulletins and features every day, our volume of daily news content ensures you get plenty of qualified returns no matter how you filter it. And now you can get UPI content direct to you organization's intranet—or find us on several leading online services including Lexis-Nexis, Comtex, NewsEdge and Clarinet.

UPI - United Press International • 1510 H Street NW • Washington, DC 20005 • (202) 898-8159 • www.upi.com



Verity



Vista Information Solutions, Inc. (NASDAQ: VINF) provides risk management software and solutions to the insurance, financial, real estate, legal and environmental engineering industries.

Our newest product, VISTACheck® is a fully integrated Internet-based information solution that delivers environmental, property and business-risk information on any property, business or address, anywhere in the United States. VISTACheck® allows you to identify environmental issues, concerns, actual and potential liability and legal actions on-lin, within minutes, on any property, on any business, for any community.

VISTA collects, enhances and maintains the largest database of location-specific environmental and insurance underwriting information from approximately 500 different federal, state, local agency, and private data sources in the United States, providing detailed risk management data to our clients.

(Note - We will be giving demonstrations of VISTACheck® in booth number 308 at the National Online Meeting).




Vista Information Solutions, Inc. • 5060 Shoreham Place • San Diego, CA 92122 • (619) 767-0403 • www.vistainfo.com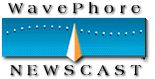 WavePhore Newscast, the fastest growing provider of Web-based business information services, delivers customized business news and knowledge management tools to over 200,000 corporate users worldwide. Offering a unique blend of push and pull technologies, current awareness and archive services are customized for the corporation and personalized for the end user and delivered via the Internet, extranets or corporate intranets. Partnering with information industry leaders, WavePhore Newscast combines precision information filtering technology with more than 4,500 of the most respected national and international publications to become a leading choice or corporations for enterprise-wide, customized news services.


WavePhore Newscast • 12770 Coit Road, Suite 450 • Dallas, TX 75251 • (972) 789-1990 • www.newscast.com






West Group was formed by the 1996 merger of West Publishing and Thomson Legal Publishing companies. The leading provider of information to U.S. legal professionals, West Group is headquartered in Eagan, Minnesota, and publishes information in print and electronic forms. West Group includes renowned names such as Bancroft Whitney, Clark Boardman Callaghan, KnowX, Lawyers Cooperative Publishing, West Publishing and Westlaw®, a computer-assisted research service consisting of more than 9,500 legal, financial and news. West Group also produces more than 300 CD-ROM libraries and West's Legal Directory. Visit us at Booth 132 or at www.westgroup.com


West Group • 610 Opperman Drive • Eagan, MN 55123 • (612) 687-7000 • www.westgroup.com


Winnebago Software
WLN
World Trade Centers Association
---