The Only Internet Conference Designed Specifically for Librarians and Information Managers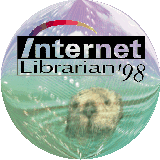 Exhibitors
The following companies have reserved exhibit space at Internet Librarian '98:
---
| | |
| --- | --- |
| Academic Press | 322 |

IDEAL, the International Digital Electronic Access Library, features 178 full-text journals from Academic Press, W.B. Saunders Ltd., and Churchill Livingstone, covering over 30 disciplines. Visit our booth for an online demonstration of the easy-to-use interface. Over 7 million individuals are authorized users of IDEAL via AP's innovative consortia licensing program, APPEAL. Also featured at the booth is the Image Directory, an online database of fine art images from around the world. Stop by and visit www.academicpress.com for links to more information.
Academic Press • 525 B Street, Suite 1900 • San Diego, CA 92101-4495 • (619) 231-6616 • www.academicpress.com
| | |
| --- | --- |
| Access Innovations, Inc. | 602A, 602B |
| AccuNet/AP Photo Archive | 407 |

The AccuNet™/AP® Photo Archive is the most comprehensive archive of historical and current photographs available online to colleges and universities, public libraries, and K-12 schools. More than 500,000 Associated Press news photos are available covering the major events of the last 150 years including events only minutes old. Comprehensive resource for online and multi-media projects. Easy to use. Responds to natural language queries and can conduct Boolean searches. A recommended resource for colleges, universities and public libraries of all sizes. The AccuNet™/AP® Photo Archive is presented by AccuWeather, Inc.
AccuWeather, Inc. • 385 Science Park Road • State College, PA 16803 • (814) 235-8600 • ap.accuweather.com
| | |
| --- | --- |
| Adonis | 504 |
| American Association for Advancement of Science | 306 |
| Baker & Taylor | 510 |

Electronic Business and Information Services (EBIS), a unit of Baker & Taylor, provides the most comprehensive selection, acquisition, and information management tools for librarians and booksellers with state-of-the-art products such as The Title Source™ CD-ROM, The Title Source™ II on the Web, and Libris 2020™.

Baker & Taylor is a worldwide wholesaler of book, spoken-word audio, video, music and multimedia products representing more than 66,000 book publisher imprints and 7,000 studios and labels with over 2 million active titles to choose from. Baker & Taylor has coast-to-coast sales representation, experienced customer service staff members, and offers many services including cataloging, processing, selection lists, book leasing, automatic shipment programs, and more.
Baker & Taylor • 2709 Water Ridge Parkway • Charlotte, North Carolina 28217 • (800) 775-1800 • www.baker-taylor.com
| | |
| --- | --- |
| Barcode Systems, Inc. | 703 |
| Basch Subscriptions/The Reference Shelf | TT #1 |
| BiblioData | 601 |
| Blackwell's Information Services | 220 |

Blackwell's Information Services is an international library supply service provider that specializes in the specific needs of corporate, medical and governmental libraries. In addition to basic subscription services and customized reporting, Blackwell's offers a full range of automation and Internet options.

Blackwell's will be demonstrating a range of journal procurement services, including Blackwell's Electronic Journal navigator, offering worldwide access to electronic journals; Serials Connect, Blackwell's online subscription service; Serials Information Manager, a state-of-the-art Windows 95 and Windows NT serials management system; and CD Complete and ESP for CD-ROM access over the Internet.
Blackwell's Information Services • P.O. Box 1459 • Blackwood, NJ 08012 • (800) 645-6595 • www.blackwells.com

Bureau van Dijk publishes international company information databases, specializing in detailed financial and marketing directories of companies and banks. Bureau van Dijk products present official financial accounts, ownership & subsidiary details, business descriptions, ratings, managers names and industry classifications with search and analysis software (CD-ROM or Internet). Both private companies and public companies are included on all of Bureau van Dijk's European and Japanese databases. Products include:
AMADEUS (200,000 companies in Europe & Eastern Europe),
FAME (200,000 British / UK companies),
Global Researcher (worldwide public companies/with Disclosure),
JADE (100,000 Japanese companies),
BankScope (10,500 worldwide banks/ with Fitch IBCA).
Bureau van Dijk • 55 Broad St. • New York, NY 10004 • (212) 797-7120 • www.bvdny.com
| | |
| --- | --- |
| The Carl Corporation | 202 |
| Caspr Library Systems, Inc. | 313 |
| CatchWord Ltd. | 418 |
| Centurion Technologies, Inc. | 416 |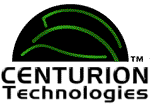 Centurion Technologies, Inc. offers the only patented hardware based hard drive protection available in the United States. The Centurion GuardTM write protects your hard drive with a hardware solution ensuring that your configurations will be consistent day after day, week after week, semester after semester. Colleges, Universities, Technical Schools, High Schools, Libraries, Corporation Training Centers and many other locations across the U.S. are enjoying the benefits of this breakthrough technology. If you are experiencing downtime on your machines due to unnecessary configuration changes by student or users "Just Reboot" with the Centurion Guard™ and your configuration problems are resolved.
Centurion Technologies, Inc. • 12430 Tesson Ferry Road • Suite 219 • St. Louis, MO 63128 • (800) 224-7977 • www.centuriontech.com

Visit booth #320 to learn more about CISTI's fast, high quality document delivery service and its wide choice of ordering options, including OCLC, CISTI's catalog, Docline and more. Fax, Ariel and courier deliveries are available. Ask for a demonstration and free one-month trial of SwetScan, tables of contents covering 14,000 journals in all subjects. See the full-text online for the 14 scientific journals from NRC Research Press. Pick up a free Guide to Document Delivery, NRC Research Press catalog, and a book listing the titles and ISSNs of 14,000 scientific, technical and medical journals currently received at CISTI.
CISTI • National Research Council Canada • Building M-55, Montreal Road • Ottawa, Canada K1A 0S2 • (800) 668-1222 • www.nrc.ca/cisti
| | |
| --- | --- |
| Citizen 1 Software | 501 |
| Cuadra Associates | 503 |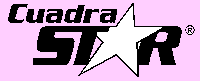 See new STAR/Libraries for Windows, with both a MARC and non-MARC Web OPAC, and the latest GUI tools for customizing your application. A special module of pre-defined tasks can be used to manage/track the fulfillment of users' online requests. With the Cuadra STAR search engine and unique Web interface, you have the choice of customizable Assisted and Professional Search interfaces, with links to your vocabulary aids and other databases, plus options for applying fuzzy logic and relevance ranking. And, with the same STAR core technology and ready-to-use applications, you can manage records, museum collections, archives, images, and other special collections.
Cuadra Associates, Inc. • 11835 W. Olympic Blvd., Suite 855 • Los Angeles, CA 90064 • (310) 478-0066 • www.cuadra.com
| | |
| --- | --- |
| Data Downlink Corporation | 408 |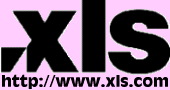 Data Downlink Corporation is dedicated to building cost-effective, easy-to-use web-based products that deliver value-added business data to corporate information consumers. Our flagship product, .xls, aggregates and indexes quantitative business information from multiple sources and makes this information available in spreadsheet format on a pay-per-view basis. The .xls library contains information on companies, industries, countries, products and financial markets as well as demographic and economic data. All the information is indexed and cross-linked so that finding the numbers you need is fast and easy.
Data Downlink Corporation • Wall Street Plaza • 88 Pine Street • New York, NY 10005 • (212) 363-9620 • www.xls.com
| | |
| --- | --- |
| Data Research Associates | 712 |
| The Dialog Corporation | 207 |

The Dialog Corporation is a leading provider of online information created by the merger of M.A.I.D plc and Knight-Ridder Information. The Dialog Corporation brands include the DIALOG®, DataStar® and Profound™ range of products and services. These brands provide comprehensive, authoritative sources of information to professionals worldwide. We have tools to fit all your information needs. Call us to learn which product is right for you. The Dialog Corporation — Keeping the World Better Informed.
The Dialog Corporation • 2440 El Camino Real • Mountain View, CA 94040 • 1-800-3-DIALOG • www.dialog.com
| | |
| --- | --- |
| Disclosure Incorporated | 210 |

Disclosure is the preferred expert source for company research, analysis and business news and commentary. With offices in more than 20 major business centers throughout the world, Disclosure provides quick access to vital, real-time and historic company information via a variety of platforms, including the Internet, numerous online services, CD-ROM and image-based delivery systems.

Disclosure is a subsidiary of Primark Corporation (NYSE/PSE:PMK), a global provider of information technology solutions. To learn more about Disclosure, visit us at www.disclosure.com.
Disclosure Incorporated • 5161 River Road • Bethesda, MD 20816 • (301) 951-1300 • www.disclosure.com
| | |
| --- | --- |
| Document Center, Inc. | 522 |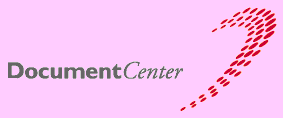 Based in the Silicon Valley since 1982, Document Center, Inc. has been providing its world-wide customer base with responsive service and expert assistance in the area of standards and regulatory information. Document Center pioneered the Internet, bringing its database to the public at no charge in 1994 at www.doccenter.com. Document Center's NoWait Standards Services™ provides its customers with complete standards management services. The 500,000-plus standards warehoused are available for same day shipment, including fax, UPS Overnight, 2-day, 3-day or Ground delivery. Orders can be placed with Document Center by phone, fax, email, or on our web site.
Document Center, Inc. • 111 Industrial Road, Suite 9 • Belmont, CA 94002 • (650) 591-7600 • www.doccenter.com

Dow Jones Interactive, the world's most comprehensive business intelligence service for enterprises, is meeting the information needs of professionals in diverse business specialties and industries. Global business news and related in-depth business information from Dow Jones Interactive can be accessed from a company's intranet or from one site on the World Wide Web. The Web-based solution integrates a wide range of essential business news reported by 1,600 dow Jones journalists in more than 90 cities world-wide with content from highly respected newspapers, magazines, trade journals, newswires and media transcripts. Customers can be alerted to current news, tap into an archive of more than 5,500 publications, and get financial information on millions of companies and historical data on 300,000 world-wide financial instruments.
Dow Jones • 200 Liberty Street • New York, NY 10281 • (212) 416-2000 • www.dowjones.com
| | |
| --- | --- |
| Dun & Bradstreet | 511 |
| Earthlink Network | 318 |
| EBSCO Information Services | 105 |

EBSCO Information Services provides corporations and libraries with complete access to information regardless of format. Our integrated information services include:
print and electronic serials management from the world's largest subscription agency
index/abstracts and full text databases via CD-ROM or online through EBSCOhost®
full-service document delivery
EBSCO representatives are supported by an electronically linked network of 31 offices located throughout six continents. Our unique approach to integrated information management offers a single-source solution for libraries and users to identify information needs, acquire and access information and manage the process to control costs and maximize coverage. Visit us at http://www.ebsco.com.
EBSCO Information Services • P.O. Box 1943 • Birmingham, AL 35201-1943 • (205) 991-1181 • www.ebsco.com
| | |
| --- | --- |
| The Economist Intelligence Unit | 607, 608 |
The Economist Intelligence Unit (EIU) is part of The Economist Group, the authoritative source of information and opinion on international politics and business. The EIU provides objective and timely analysis and forecasts of the political, economic and business environment in more than 180 countries, with regular contributions from a global network of more than 500 information specialists. EIU Electronic provides the EIU's full database of country, regional, industry and best practice publications via the Internet at www.eiu.com, CD-ROM, Lotus Notes, and corporate Intranets. The EIU ViewsWire at www.veiwswire.com, is EIU's daily executive service offering events-driven country and industry analysis.

Please stop by our booth to celebrate the launch of our new product—CountryData, the ultimate digital tool for economic analysis and forecasting.
The Economist Intelligence Unit • 111 W 57th Street • New York, NY 10019 • (212) 554-0600 • www.eiu.com
| | |
| --- | --- |
| Electric Library | 119 |
| Elsevier Science | 307 |
| Encyclopedia Britannica | 714 |
| Endeavor Information Systems Inc. | 514 |
Setting the standard of excellence for modern library automation, the SMART DESIGN of Voyager, ImageServer, and Citation Server provides unparalleled flexibility, phenomenal speed and unprecedented functionality. Taking advantage of the latest technology including Microsoft Windows, Oracle, the World Wide Web, and new standards in client/server computing, Endeavor is the SOLID DECISION for libraries of every size.
Endeavor Information Systems, Inc. • 2200 E. Devon Ave., Suite 382 • Des Plaines, IL 60018-4505 • (800) 762-6300 • www.endinfosys.com
| | |
| --- | --- |
| EOS International | 701 |
| The Faxon Company | 603 |
| Financial Information Services | 704 |

Financial Information Services (FIS) is a provider of Moody's Business and Financial Information publications, electronic services and databases. FIS is a division of Financial Communications Company, Inc. (FCC). FCC is a broadly based global provider of Decision-oriented, value-added content and analytic services for both individual and Institutional investors in fixed income, equity and futures markets.

FCC supplies reliable, detailed trading information through its magazines Futures, Research, Buyside, Investor Direct and Omega Research, and by Tick Data, Commodity Price Charts, and various Internet-based products like the flagship StreetNet.com.
Financial Information Services • 60 Madison Avenue, 6th Floor • New York, New York 10010 • www.fisonline.com
| | |
| --- | --- |
| Fretwell-Downing Informatics | 715 |
VDXrequest is the latest addition to OLIB7, a family of products from Fretwell-Downing Informatics proven to meet the information management needs of libraries worldwide. VDXrequest integrates seamlessly with the powerful OLIB7 WebView OPAC and WorldView automation systems.
From the flexible WebView OPAC, simultaneous Z39.50 database searching, and integrated document requesting for your clients to streamlined technical services processing in a true Windows environment for library staff, OLIB can meet the needs of your library's automation project.
Come meet the Fretwell-Downing Informatics' North American staff for an introduction to VDXrequest, WebView, and OLIB WorldView at booth #715.
Visit FDI on the web at http://www.OLIB.com to learn more.
Fretwell-Downing Informatics • 10308 Metcalf, Suite 227 • Overland Park, KS 66212 • (888) 649-OLIB • http://www.OLIB.com

Accurate, accessible, relevant, responsive — Gale's 600 active databases are available in print, on CD-ROM and online to help businesses, students and other researchers solve everyday problems.

With access through GaleNet, an Internet-based subscription service, you can search: Associations Unlimited (440,000 U.S. national, regional, state, and local organizations in all fields), Brands and Their Companies (more than 282,000 consumer brands), Gale Directory of Databases (the most complete product guide to the electronic database industry worldwide) and other essential business information solutions.
Gale Research • 645 Griswold #835 • Detroit, MI 48226 • (800) 877-GALE • www.gale.com
| | |
| --- | --- |
| Gaylord Information Systems | 402 |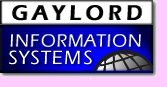 If you are evaluating next generation automation systems, come see Polaris—a new, fully graphical, integrated library system from GIS. Developed by librarians for librarians, Polaris uses the latest in Windows NT and client/server technology. Polaris has a public interface unique in the automation industry—an HTML client with ActiveX Controls. No longer will you scroll through search results—all information displays on one screen. The Windows technical services client allows staff to move easily between library tasks. Now you can truly examine your workflow and improve staff productivity. Seeing is believing. Come see the new model for library automation—Polaris.
Gaylord Information Systems • Box 490 • Syracuse, NY 13221-4901 • (800) 634-6307 • http://www.gaylord.com
| | |
| --- | --- |
| Global Securities Information, Inc. | 713 |
| H.W. Wilson Company | 113 |

H.W. Wilson, the leading provider of bibliographic, biographic and ready references in print and electronic formats, is 100! With offices in New York and Dublin, the company publishes full-text, abstracts, and index databases over the World Wide Web, on CD-ROM and magnetic tape, and through information partners. More than 40 electronic databases are available from the company. Visit our booth at National Online for free trials, more information, and to help celebrate our centennial!
The H.W. Wilson Company • 950 University Ave. • Bronx, NY 10452 • (800) 367-6770 • www.hwwilson.com
| | |
| --- | --- |
| High Wire Marketing Group, Stanford University | 421 |
| Hoover's, Inc. | 707 |
| Hyper Technologies Inc. | 502 |
| IBM Corporation | 217 |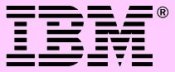 See how to access, manage and securely distribute multimedia intellectual property over the Internet using IBM (DB2) Digital Library®. An added feature being shown is IBM (DB2) VideoCharger®, which enables transmission of business quality streaming video, as well as audio, to multiple users. IBM has worked with a number of businesses and institutions worldwide in a variety of industries, including higher education, entertainment, publishing, and culture to provide sophisticated, secure access and protection to their digital assets. Stop by the IBM booth to hear more about these and other exciting products and services to meet your needs!
IBM Corporation • 702 Quinnipiac Avenue • Unit B • New Haven, CT 06513 • (203) 466-3155 • www.software.IBM.com/is/dig-lib
Information Access Company (IAC)
604
Information Access Company, a Thomson Corporation Company, is a world leader in electronic and reference publishing for schools, colleges, universities, businesses and public libraries. We offer information-based products and services available online and in CD-ROM, microfilm, and print formats. We add value to the articles, reports, scientific and educational information, and business and financial research we collect and deliver by applying advanced indexing, coding and abstracting. We are among the most successful publishers delivering information services through the World Wide Web. Our online products feature powerful, built-in navigation and information management tools.

Stop by the IAC booth to explore our latest online products for your library.

Information Access Company (IAC) • 362 Lakeside Drive • Foster City, CA 94404 • (650) 378-5000 • www.informationaccess.com
| | |
| --- | --- |
| Information Dimensions (see Open Text) | 206 |
| Information Express | 214 |
| Information Quest | 603 |
| Information Today, Inc. | |

Information Today, Inc. is the publisher of Information Today, Computers in Libraries, MultiMedia Schools, Link-Up, Searcher: The Magazine for Database Professionals, Marketing Library Services (MLS), and Microcomputer Abstracts. IntraNet Professional and Information Science Abstracts are ITI's newest publications geared toward the library and information science professional. Information Today, Inc. also publishes many books, directories, and other periodicals pertaining to library and information science and the electronic delivery of information. ITI is the sponsor of the annual National Online Meeting and Integrated Online Library Systems (IOLS) conference and also sponsors and organizes the Computers in Libraries and Internet Librarian conferences.
Information Today, Inc. • 143 Old Marlton Pike • Medford, NJ 08055 • (800) 300-9868 • www.infotoday.com
| | |
| --- | --- |
| Infotrieve | 420 |
| Inmagic, Inc. | 413 |

Inmagic, Inc. is a leading developer of library automation and information retrieval software used on desktops, networks, and the Web. Information professionals choose Inmagic software for traditional library applications, such as online catalogs and serials management, as well as for management of diverse types of textual information, including competitive intelligence, technical reports, and research archives. Come and see the latest web technology at the Inmagic booth, #413. Check out DB/TextWorks and the DB/TextWorks Library Guide, the #1 Library Software Solution. And don't miss a demo of Inmagic's DB/Text Interactive WebPublisher Suite—a high performance Windows NT-based solution for deploying and managing all of your information resources on the Internet/intranet.
Inmagic, Inc. • 800 W. Cummings Park • Woburn, MA 01801-6357 • (800) 229-8398 • www.inmagic.com
| | |
| --- | --- |
| Inspec, Inc. | 417 |
| Institute for Scientific Information | 218 |

The Institute for Scientific Information provides anytime/anywhere access to the most significant scientific and technical literature via high technology platforms. The ISI databases and services have facilitated the discovery, creation, and management of informational research solutions for researchers, information specialists, and administrators in diverse fields: chemistry, technology, pharmaceuticals, healthcare, engineering and business.

ISI maintains the most comprehensive, multidisciplinary, bibliographic database of research information in the world. The database covers over 16,000 international journals, books and proceedings, indexing complete bibliographic data, cited references and author abstracts for every journal item it includes. We publish Current Contents ®, a journal-based table-of-contents database, and the Science Citation Index ®, a unique resource that provides literature navigation backwards and forwards in time.

Please stop by our booth to see our latest Web products, including the Web of ScienceSM, Current Contents Connect ™, and Discovery Agent SM. Visit us on the Web at http://www.isinet.com.
ISI • 3501 Market Street • Philadelphia, PA 19104 • (215) 797-7120 • www.isinet.com
| | |
| --- | --- |
| International Library Systems | 319 |
| The Investext Group | 702 |

The Investext Group is the leading provider of electronic worldwide business research and analysis. More than 600 sources from leading investment banks, market research firms, and trade associations contribute expert forecasts and analysis, making our databases the most complete source for company, industry, product, and global market information.

Most of our research sources are unique to our data collections, which means we deliver premier information you can't find anywhere else. And, with over 5,000 new reports added to our collections weekly, we guarantee our data is timely and accurate. Immediately access original-image reports via our new Internet product, Research Bank® Web™, or our Research Bank® CD-ROM workstation.
The Investext Group • 22 Pittsburgh Street • Boston, MA 02110 • (617) 856-2508 • www.investext.com
| | |
| --- | --- |
| Jane's Information Group | 711 |

Jane's, the world's leading provider of defense, aerospace, transportation, geopolitical and law enforcement information, is launching Jane's Online. This subscription based web site enables you to browse and search ALL of Jane's reference titles, special reports and magazines within seconds. Jane's Online also provides instant access to the latest information with regular updates and E-mail alerts, plus thousands of images including full-color photographs. Available for exclusive preview at Internet Librarian '98. Bookmark www.janesonline.com today. Official launch: January 1999
Jane's Information Group • 1340 Braddock Place, Suite 300 • Alexandria, VA 22314 • (800) 824-0768 • www.janesonline.com
| | |
| --- | --- |
| KnowledgeCite, Inc. | 516, 518 |

KnowledgeCite, Inc., a subsidiary of SilverPlatter Information, has broken the mold for electronic bibliographic resources with its new Internet service, the KnowledgeCite Library. Designed for librarians and researchers, the KnowledgeCite Library is the first bibliographic reference tool to provide multi-disciplinary searching across dozens of scholarly databases in a web environment. Visit our booth and sample the latest beta-tested version of the KnowledgeCite Library, featuring multi-disciplinary searching, premium bibliographic content, integrated library holdings, links to full text, direct access to OCLC's Direct Request ILL service, and multiple solutions for remote authentication. Please visit our web site as well, at http://www.knowledgecite.com.
Knowledge Cite • 50 Beacon Street • Third Floor • Boston, MA 02108 • (617) 523-0099 • www.knowledgecite.com

Better information makes for better decisions. LEXIS-NEXIS offers premier sources of news and business information for a variety of professionals and a vast array of legal data. You can quickly and easily check facts, discover relevant news information, find insightful analysis, and have access to the most up-to-date legal information. Stop by our booth to see a demonstration of our newest products including LEXIS-NEXIS Research Manager software, Statistical Universe, LEXIS-NEXIS for Business, Xchange, and D&B Credit Reports.
LEXIS-NEXIS • P.O. Box 933 • Dayton, OH 45401 • (800) 227-9597 • www.lexis-nexis.com
| | |
| --- | --- |
| The Library Corporation - TLC | 203, 205 |

TLC Solutions that Deliver! That's a tremendous commitment, one we take very seriously. From our innovative automation solutions to our award winning service and support, TLC is your solution for library automation.
The Library Corporation - TLC • Research Park • Inwood, WV 25428-9733 • (800) 325-7759 • www.tlcdelivers.com
| | |
| --- | --- |
| Living Stone Technology, Inc. | TT #2 |
| MARCit | 221 |
| Marcive, Inc. | 219 |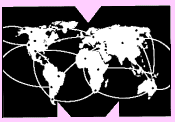 Marcive Web DOCS helps a library's patrons find citations to US documents from 1976 to the present. Special features: hotlinks, holdings, government document-specific indexes, Boolean searching including item numbers and date ranges.

Marcive Web SELECT is a Web-based catalog tool with records from LC, NLM, A/V Access¨, and other sources. Designed for a cataloger, paraprofessional, or one-person-library manager to find or create cataloging and get cataloging products: MARC records, barcode labels, book labels, authorities records Overnight Authorities is an FTP-based service to perform authority control against a library's daily cataloging. MARC Authorities records are returned with the cleaned-up bib records by lOAM the next day.

MARCIVE also offers: authorities processing of backfiles, retrospective conversion from shelflist and computer files. Retrospective and ongoing US government document cataloging and Shipping List Service labels, records, and cards.
Marcive, Inc. • P.O. Box 47508 • San Antonio, Texas 78265-7508 • (800) 531-7678 • www.marcive.com
| | |
| --- | --- |
| Medical Data Exchange | 303 |
| Micromedex, Inc. | 710 |
| MicroPatent | 301 |

MicroPatent™ is a global leader in the production and distribution of patent and trademark information. We provide Internet, Intranet, and CD-ROM database solutions. By uniting today's technology with good old-fashioned know-how we are able to offer the world's most complete and timely patent and trademark systems.

We provide the solutions that streamline online research and document delivery. Our PatentWeb™ provides one-stop access to a wealth of fully searchable US and international patent information, while our TrademarkWeb™ provides a fully searchable trademark database providing all the information needed to determine the federal availability of new products, service names ,trade names and logos. Come join us at booth #301.
MicroPatent • 250 Dodge Avenue • East Haven, CT 06512 • (800) 648-6787 • www.micropat.com
| | |
| --- | --- |
| National Technical Information Service | 520 |

The National Technical Information Service serves as the nation's largest, central source for government-sponsored scientific, technical, engineering, and business related information. NTIS' collection of nearly 3 million titles contains reports describing research conducted or sponsored by federal agencies and their contractors; statistical and business information; U.S. military publications; multimedia/training products; computer software and electronic databases developed by federal agencies; and technical reports prepared by research organizations, worldwide. Visit NTIS on the World Wide Web at http://www.ntis.gov. NTIS offers quick, convenient online access to the most current information available through various online databases and online subscriptions. To learn more, access http://www.ntis.gov/online.htm.
National Technical Information Service • U.S. Department of Commerce • Suite 1320 • Springfield, VA 22161 • (703) 605-6000 • www.ntis.gov
| | |
| --- | --- |
| NewsBank, Inc./Readex | 308 |
| Nichols Advanced Technologies Inc. | 221 |
| Northern Light Technology | 403, 405 |

Northern Light Technology LLC (http://www.nlsearch.com), developer of the world's first research engine, provides enterprises and individuals with easy, instantaneous, and affordable access to highly relevant, quality information. Northern Light combines an online business library of over 5,000 trusted, full-text sources and the content of the World Wide Web to deliver the most comprehensive results available. Northern Light features exclusive classification and organization technology so users more quickly find the information they need. Northern Light Technology was founded by a seasoned management team of librarians, business-to-business and Internet professionals who recognized the need to fill the gap left by search engines and private research services.
Northern Light Technology • 222 Third Street • Suite 1320 • Cambridge, MA 02138 • (617) 577-0239 • www.nlsearch.com

Visit OCLC Booth #213 to see the latest enhancements on OCLC services. OCLC FirstSearch simplifies information gathering with a wide range of online, full-text databases. Ask about the New FirstSearch—a complete redesign is coming soon, integrating features and functions of the OCLC FirstSearch, Electronic Collections Online and OCLC EPIC services into a single reference service.

OCLC FirstSearch Electronic Collections Online delivers quick, easy access to over 1,000 full-image academic and professional journals, along with an electronic archive of journals and links to FirstSearch databases.

OCLC SiteSearch helps libraries manage information resources from a single Web interface. The new version of SiteSearch offers enhanced multidatabase searching and browsing, full resource integration and a newly designed interface.
OCLC Online Computer Library Center, Inc. • 6565 Frantz Road • Dublin, OH 43017 • (800) 848-5878 • www.oclc.org
| | |
| --- | --- |
| Online Inc. | 317 |
| Open Text Corporation/Basis Division | 206 |
| Ovid Technologies | 321 |

Ovid offers the only truly integrated STM bibliographic and full text database solution in the business. With more than 90 bibliographic databases and hundreds of full text journals—all aggregated under a single interface and joined by over a million links--Ovid gives researchers unique tools that unlock the full power of electronic information. Join us for a one-on-one demonstration of our innovative interfaces (including our new Java interface) and our cutting-edge database implementations—including our unique, 100% searchable full text database, Journals@Ovid.
Ovid Technologies • 333 Seventh Avenue • New York, NY 10001 • (800) 950-2035 • www.ovid.com
| | |
| --- | --- |
| Rasmussen Software, Inc. | 406 |
| RoweCom | 506, 508 |

RoweCom's award-winning Knowledge Stores provide organizations with customized intranet "company stores" where individual employees, group managers and administrators can order, pay for, and manage the acquisition of books, subscriptions, newspapers and other knowledge products online. Over 200 leading companies, from the high technology, financial services, healthcare, professional services and academic communities, are using RoweCom's catalogs, containing more than 42,000 magazines, journals and newspapers and millions of books from RoweCom's partner, barnesandnoble.com, to purchase a wide range of published materials for their business needs. For further information, please visit RoweCom's web site at http://www.rowe.com.
RoweCom • 725 Concord Avenue • Cambridge, MA 02138 • (617) 497-5800 • http://www.rowe.com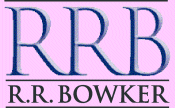 R. R. Bowker is proud to announce the launch of Literary Market Place, the most comprehensive directory of book publishers, services, suppliers, and publishing resources on the Web.

Literary Market Place Online is open 24 hours a day, every day at www.literarymarketplace.com, and is the most comprehensive directory to U.S. and international book publishers, services, suppliers, and resources on the Web. LMP Online's enhanced database (with access to the International Literary Market Place database), has capabilities that turn global-wide searches into child's play. A huge part of the service will always be browsable without charge. However, a low-cost annual subscription allows you to enjoy unlimited access to all sections of LMP Online, including the detailed publisher listings. To get more information, visit the Web site or call us toll-free at 1-888-Bowker2.
R.R. Bowker • 121 Chanlon Road • New Providence, NJ 07974 • (888) 269-5372 • http://www.bowker.com
| | |
| --- | --- |
| Silverplatter Information | 505, 507, 509 |

SilverPlatter presents seamless local and remote desktop access to the world's finest collection of reference and full text databases. These databases are available for the Internet, intranets, Local Area Networks, Wide Area Networks and stand-alone CD-ROMs. SilverPlatter's flexible solutions give you easy access to high quality information that is vital in today's competitive global economy. Our networking solution provides a secure environment for research and development, competitive intelligence and more! Stop by booths #505, 507 and 509 and let SilverPlatter help you meet your unique information and technology needs. Ask about our Web Links to full content, Document Delivery and SDIs and alerts!
SilverPlatter Information Inc. • 100 River Ridge Drive • Norwood, MA 02062-5043 • (781) 769-2599 • www.silverplatter.com
| | |
| --- | --- |
| SIRS, INC. | 410 |
| Sirsi Corporation | 414 |
| Special Libraries Association | 708 |
| Swets Subscription Service | 705 |
| UMI | 101 |

What will you find on ProQuest Direct®? The content you need, the flexibility you demand, at a price you can afford. Just choose your subject, and ProQuest Direct retrieves the information you need from over 5,000 publications—over half in full text or image, including The Wall Street Journal via an exclusive agreement with Dow Jones. Stop by booth #101 for a demonstration of ProQuest Direct, browse www.umi.com, or call 800/521-0600 for more information.
UMI • 300 N. Zeeb Road • Ann Arbor, MI 48106 • (800) 521-0600 • www.umi.com
| | |
| --- | --- |
| USA Information Systems, Inc. | 706 |
| | |
| --- | --- |
| Wavephore Newscast | 419, 421 |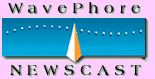 WavePhore Newscast, the fastest growing provider of Web-based business information services, delivers customized business news and knowledge management tools to over 200,000 corporate users worldwide. Offering a unique blend of push and pull technologies, current awareness and archive services are customized for the corporation and personalized for the end user and delivered via the Internet, extranets or corporate intranets. Partnering with information industry leaders, WavePhore Newscast combines precision information filtering technology with more than 4,500 of the most respected national and international publications to become a leading choice or corporations for enterprise-wide, customized news services.
WavePhore Newscast • 12770 Coit Road, Suite 450 • Dallas, TX 75251 • (972) 789-1990 • www.newscast.com

The Web is the freshest way of delivering information to the desktop today. Webforia develops solutions aimed at individuals who use the Internet to search for information, and are looking to manage and share Internet content as easily as it is found.

Webforia offers two tools to manage Internet content at the point of discovery. Whether you use the Web for researching projects, gathering competitive intelligence, or investigating topics of interest, Webforia solutions provide ways to save, organize, review, and present the valuable content the Web offers.
WebPhoria • 15831 N.E. 8th, Suite 200 • Bellevue, WA 98008 • (425) 401-6500 • www.webforia.com
| | |
| --- | --- |
| West Group | 302, 304 |
| Winnebago Software Company | 401 |
| WLN | 404 |
WLN, the online bibliographic utility, invites you to view an array of high-quality innovative sources of USMARC records. WLN's 11 million record MARC database is available online, (TCP/IP), or via the web, (WebLN to be available 12/98).

WLN's MARC Record Service, MARS, provides automated authority control, TOC record enrichment, ongoing authority updating and current authorities service.

LaserCat, a 4.5 million record CD-ROM, is an invaluable catalogoing, resource-sharing and reference tool. FastCat is a reasonably-priced CD-ROM containing 1 million records selected for school libraries.

WLN also specializes in original cataloging, automated collection analysis and professional retrospective conversion services; a full-service partner to libraries.
WLN • P.O. Box 3888 • Lacey, WA 98509-3888 • (800) 342-5956 • www.wln.com
---
Information Today, Inc.
143 Old Marlton Pike, Medford, NJ 08055-8750
609/654-6266; FAX: 609/654-4309
E-mail: custserv@infotoday.com
---