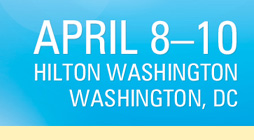 Evolving in New Directions
E101 – To Flip or Not to Flip, That Is the Dilemma!
Monday, April 8, 2013
10:00 AM – 10:45 AM
Pat Semple
,
Upper School Librarian, Bullis School and Metropolitan Washington Independent School Librarians Association
Join this lively session to discuss the new flipped learning model, when flipping a class is appropriate, when it is not, and how to flip a class effectively. Arfstrom, a local school media specialist, and a "flipped classroom" teacher show how school librarians can support their colleagues in this new methodology while also addressing many common misconceptions and concerns about it. Flipped learning is best done with collaborative support, and the school librarian/media expert is a key part to the success!
---
Connect with CIL
Platinum Sponsor
Gold Sponsors
Learning Partner
Association Sponsor
Media Sponsors
Internet@Schools Magazine